Duke's Osher Courses Explore Immigration, Precision Medicine and the Campus Farm
Preview what's ahead for community of learners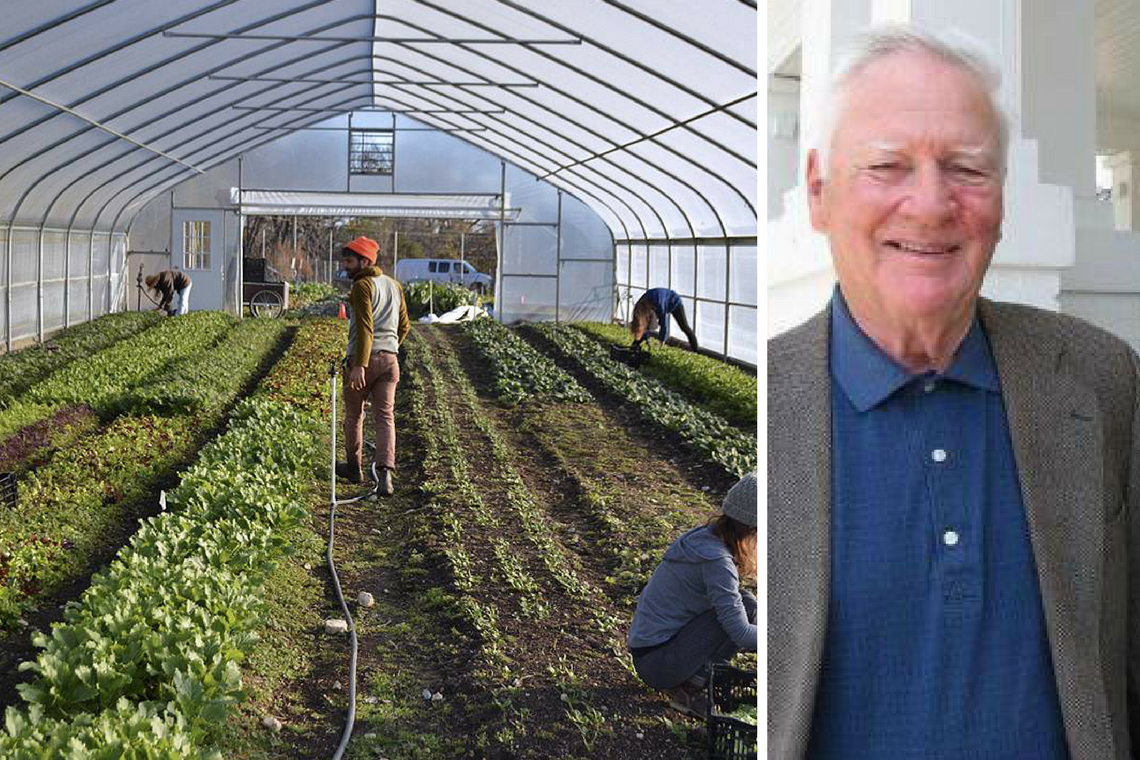 In its 40th anniversary season, the Osher Lifelong Learning Institute at Duke will offer 101 courses during the spring semester beginning on April 16, including a class by Pulitzer Prize-winning former Associated Press political reporter Walter Mears examining midterm election campaigns and the popular "Symposia: Scientific Excursions And Diversions," featuring several Duke faculty speakers.
Registration opens on March 29.
For more information
OLLI at Duke's other spring offerings range from "Hot Topics in the Cosmos," to "Dance Around the World." For the full list of April-May courses, click here.
OLLI is part of a national network of more than 121 campus-based chapters. Instructors, many of them volunteers, share their expertise and passions in casual and informal courses spanning such diverse topics as art, finance, film, health, politics, music, dance, history, technology, writing and more. There are no tests, papers or grades.
For all their informality, OLLI courses are serious. "OLLI at Duke is known for its strongly academic curriculum, in which excellent teachers help a vibrant group of members continue their education for the intellectual health of the student and for service to the community," said outgoing director Garry Crites. "Our goal has always been not simply to be OLLI at Duke, but to be the duke of OLLIs."
Here are some of the course highlights:
In Jane S. Gabin's new course, "Who Are We, Anyway?" the contemporary immigration debate prompts an exploration of American identities. The class will compare students' family origins, discuss immigration and xenophobia in the United States, and examine iterations of this experience in literature across two centuries and many cultures. "Whether we are immigrants ourselves or their grandchildren, we are all part of a procession that we'll examine from many angles," says Gabin, a former college counselor and lecturer.
Several types of totalitarianism, including the fascism of Italy, Nazism of Germany, Russian communism and Chinese communism, are the focus of a new class offered by longtime OLLI instructor Dr. Wendell Musser, a retired former Duke physician.
Rachel Mills, an associate in research at Duke's Center for Applied Genomics and Precision Medicine, will join fellow genetic counselor Elizabeth Balkite in teaching "Health Care Personalized for You: Understanding Genomics and Precision Medicine." Participants will gain insights into health and wellness and treatments based on available genetic technologies and tests. They will also be taught how to construct a three-generation family genetic health history and how to analyze it for risks and/or disease.
Go behind the scenes to see what it takes to keep Duke University operating 24/7 with an overview of Duke Facilities Management. John Noonan, vice president for facilities, and Paul Manning, director of the Office of Project Management, and others will lead a series of classes and tours. One focus is how Duke became a leader in energy efficiency.
Students will make art, taste spring salads and explore indigo history and dyeing during a series of half-day classes with Catherine Tsintzos and the staff at the Duke Campus Farm. Tsintzos, a Duke University Trillium Sustainability Fellow, will facilitate what's being billed as "Three Days at the Farm."
Eileen Heyes, the author of five books for children and teens, will help OLLI members turn their stories into manuscripts, "whether you're working on a picture book, a young adult novel, or anything in between." The class will meet on six Mondays in April and May at the Bishop's House.
Melissa Mills, formerly in academic administration at Duke and Harvard universities, says her new course will apply the approaches humorously outlined in the book, "Dealing with People You Can't Stand: How to Bring Out the Best in People at Their Worst," by Rick Brinkman and Rick Kirschner. Mills says the course comes with a guarantee: "every active participant will learn things they didn't know they didn't know."
In addition to the classes, OLLI sponsors social events, guest speakers, short trips, an International Folk Dance group and a host of book clubs and other special interest groups. OLLI, a Duke continuing studies program, serves more than 2,300 members in the Triangle.
For more information about OLLI at Duke offerings, go to http://www.learnmore.duke.edu/olli/.