Welcome to the Year of the Dog!
Duke postcard celebrates Lunar New Year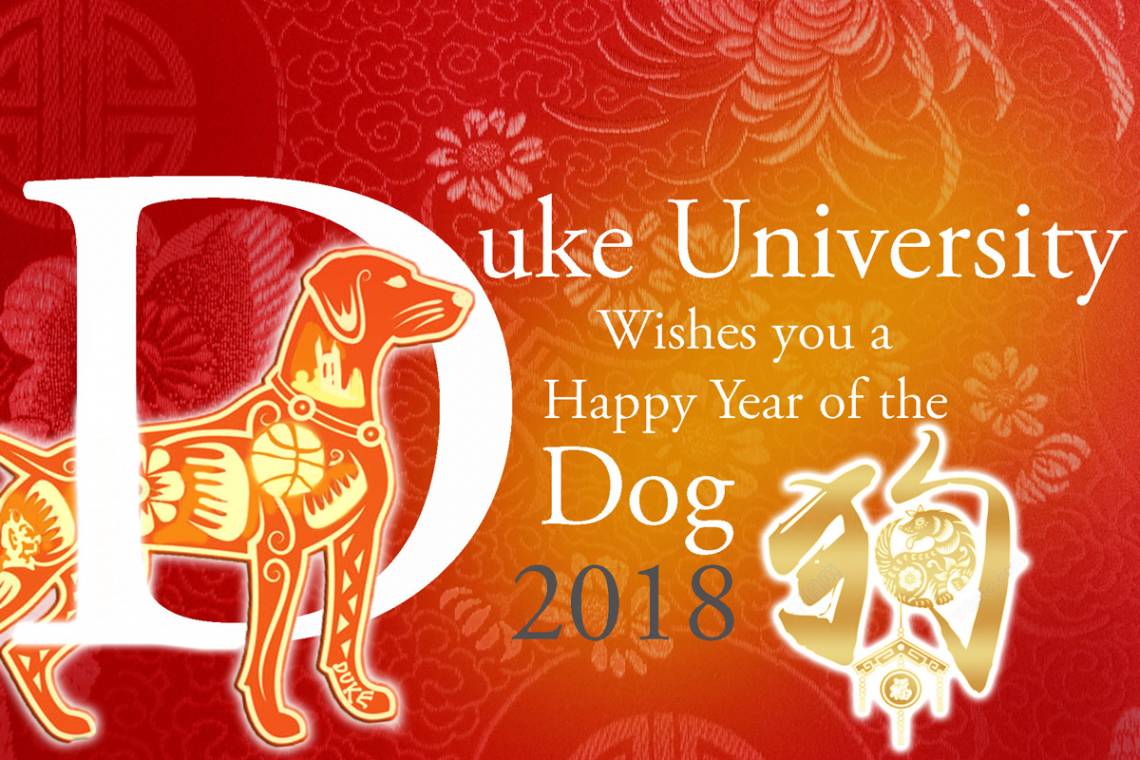 Feb. 16 marks the beginning of the Lunar New Year. Duke is commemorating the new year with a celebratory card designed by Duke undergraduate student Audrey Wang.
We wish all the best in the Year of the Dog to our students, alumni, employees and friends who celebrate the holiday.