Said@Duke: Marc Sageman on How Militants Benefit from Divided Societies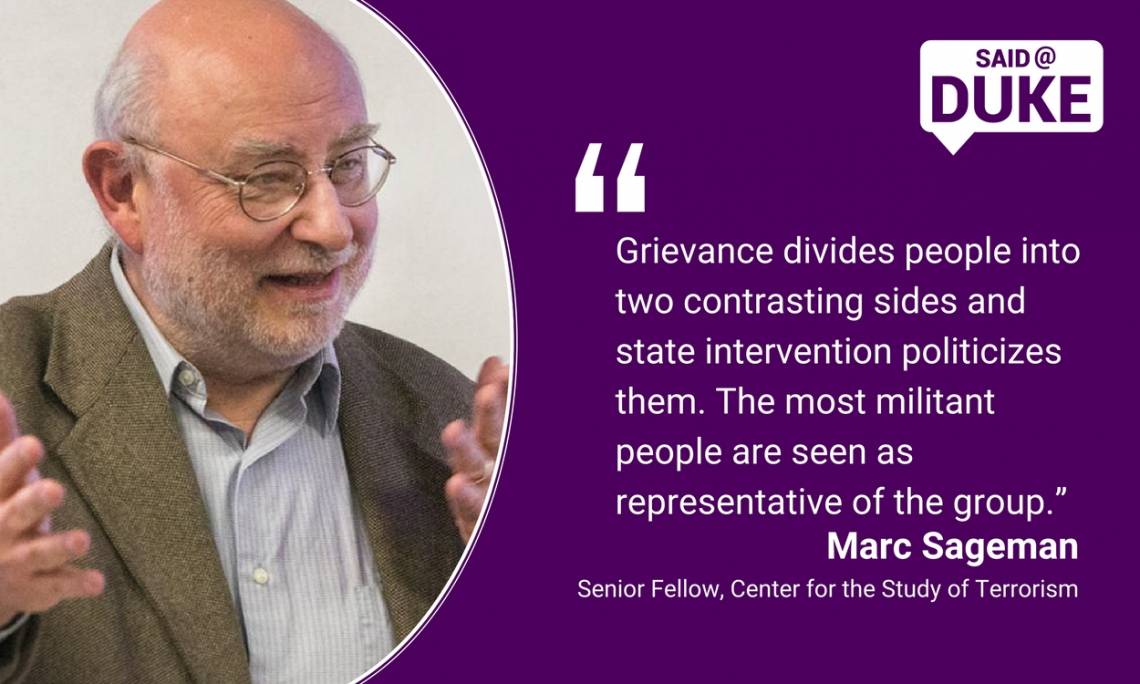 Mark Sageman, senior fellow at the Foreign Policy Research Institute's Center for the Study of Terrorism, gave a talk entitled "The Emergence of Terrorism: A New Paradigm" on Jan. 22. The event was sponsored by the Duke University Center for Global & International Studies and the Bass Connections Project on Networks of Cooperation & Conflict in the Middle East.
For more Said@Duke, click here.