Living With Uncertainty and Other Winter Reads from Duke Authors
Scholarship, memoirs, novels and poems: Faculty and staff offer something for any reader
The much-anticipated publication of Divinity School professor Kate Bowler's new book, "Everything Happens for a Reason -- And Other Lies I've Loved," an exploration of the pain and joy of living without certainty, highlights the strong collection of books from Duke authors this winter.
Many of the books, including new editions of previous titles, can be found on the "Duke Authors" display shelves near the circulation desk in Perkins Library. Some are available as e-books for quick download. Most can also be purchased through the Gothic Bookshop.
[Duke Today will provide similar updates in the future. If you are a member of the Duke faculty or staff who will be publishing a book of interest to a general audience, send us a message about it along with your publisher's brief description.]
Nancy Armstrong and Leonard Tennenhouse: "Novels in the Time of Democratic Writing: The American Example" (University of Pennsylvania Press)
The Duke English professors offer a fresh angle on U.S. literary history with this exploration of how the first American novelists carried on an argument with their British counterparts that pitted direct democracy against representative liberalism. Armstrong and Tennenhouse argue that this early democratic writing lives on in the novels of Cooper, Hawthorne, Melville and James.
Sarah Bermeo: "Targeted Development: Industrialized Country Strategy in a Globalizing World" (Oxford University Press)
In her new book, the Sanford School of Public Policy professor analyzes the rise of development plans that ultimately protect and benefit industrialized donor states. She shows how the crafting of effective solutions for deep-seated problems in the neediest nations is increasingly an afterthought.
Eduardo Bonilla-Silva: "Racism Without Racists: Color-Blind Racism and the Persistence of Racial Inequality in America" Fifth Edition (Rowman & Littlefield)
The fifth edition of this acclaimed book makes clear that color blind racism is as insidious now as ever. Bonilla-Silva, a professor of sociology, features new material on our current racial climate, including the Black Lives Matter movement and the impact of Trump's presidency. A new chapter addresses what readers can do to confront racism -- both personally and on a larger structural level.
Kate Bowler: "Everything Happens for a Reason -- And Other Lies I've Loved" (Random House, Feb. 6)
A divinity professor and young mother with a Stage IV cancer diagnosis explores the pain and joy of living without certainty. Kate Bowler pulls the reader deeply into her life in an account she populates affectionately with a colorful, often hilarious retinue of friends, mega-church preachers, relatives and doctors. In a starred review, Publishers Weekly says: "This poignant look at the unpredictable promises of faith will amaze readers."
Douglas Campbell: "Paul: An Apostle's Journey" (Eerdmans)
The professor of New Testament maps a dramatic journey through the life and thought of the apostle Paul. Campbell has made his professional career studying Paul, one of early Christianity's most fascinating figures, and this book represents his effort to provide an introduction to those who might not, in his words, have "had much exposure to the dense scholarly conversation about him."
James Chappel: "Catholic Modern: The Challenge of Totalitarianism and the Remaking of the Church" (Harvard University Press, Feb. 23)
The history professor's first book explores Catholic social thought, the family, and the creation of the European welfare state. Chappel finds an answer to the church's modern turn in the shattering experiences of the 1930s.
Alessandra J. Dinin, co-editor: "The Postdoc Landscape: The Invisible Scholars" (Academic Press)
A Duke research analyst and Ph.D. candidate presents a comprehensive outline of practical tools to help universities and organizations develop an infrastructure for supporting postdocs. Dinin has assembled advice and experiences from a wide range of experts in the field.
Ariel Dorfman: "Darwin's Ghosts" (Seven Stories Press, April 3, 2018)
The latest novel from the emeritus professor of literature tells the story of a man whose distant past comes to haunt him, leading him to uncover his ancestors' involvement in the sordid story behind 19th century human zoos in Europe.
Martin Doyle: "The Source: How Rivers Made America and America Remade its Rivers" (W. W. Norton & Company, Feb. 6)
Doyle, director of the Water Policy Program at the Nicholas Institute for Environmental Policy Solutions, explores how rivers have shaped American politics, economics and society from the beginnings of the Republic to today. Doyle, a professor at the Nicholas School of the Environment, reveals how we've dammed, raised, rerouted, channelized and even "re-meandered" our rivers.
Juliette Duara: "Gender Justice and Proportionality in India: Comparative Perspectives" (Routledge)
Duara, a senior fellow at Duke's Kenan Institute for Ethics, argues that the Supreme Court of India should consider adopting proportionality analysis, in which courts must engage in a structured process of reasoning -- proportionality analysis -- for the adjudication of the fundamental right to gender equality in Indian courts.
Esther Gabara: "Pop América, 1965–1975" (Nasher Museum of Art)
If Pop Art's bright colors, graphic impact and animated spirit have long been associated with the post-war 'American way of life', "Pop América, 1965–1975" (on view Feb. 21, 2019, - July 21, 2019, at the Nasher) is the first exhibition to present a vision of Pop in the American continent as a whole. Guest curator Esther Gabara, E. Blake Byrne associate professor of Romance Studies and Art, Art History & Visual Studies, is the editor of the accompanying bilingual, fully illustrated catalogue. Gabara co-directs the Global Brazil Lab at Duke's Franklin Humanities Institute. Commemorating the 50th anniversary of 1968 -- a landmark year of social unrest -- Pop América addresses subjects including consumer culture and fashion, and identity and civil rights.
Stephen Goranson, co-author: "Origin of Kibosh: Routledge Studies in Etymology" (Routledge, Taylor & Francis Group)
In this study of the origins of the word kibosh, which has long been one of the great mysteries of the English language, Goranson and his co-authors present new evidence in favor of the derivation of kibosh from the word for a fearsome Middle Eastern whip, known as the kurbash. This deep-drill into the origins of a single word is an exemplar of how a focused study can provide more general understanding. Goranson is a staff member at Perkins Library and a Duke alumnus.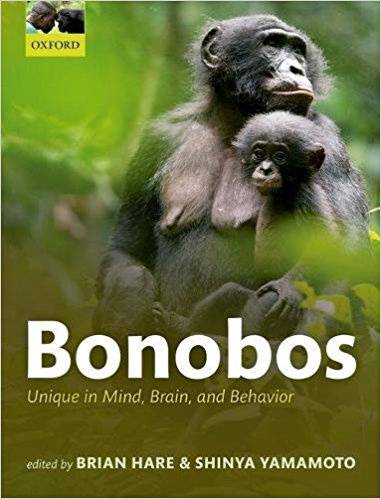 Brian Hare: "Bonobos: Unique in Mind, Brain, and Behavior" (Oxford University Press)
Brian Hare, a professor of evolutionary anthropology, draws on an explosion of scientific interest in the bonobo, including dozens of new studies made possible by the Democratic Republic of Congo's relative stability and a growing community of bonobos living in zoos and sanctuaries internationally. Hare says this research has revealed exactly how unusual bonobos are in their brains and behavior, and reminds us why it is so important that we redouble efforts to protect the few remaining wild populations of this highly endangered great ape species.
Stanley Hauerwas: "The Character of Virtue: Letters to a Godson" (Eerdmans, April 19)
Theologian and ethicist Stanley Hauerwas offers his real-life godson the gift of hard-won wisdom on life and the process of maturing. The Gilbert T. Rowe emeritus professor at Duke Divinity School distills centuries of religious thinking and decades of self-reflection into heartfelt personal epistles packed with wit and punch. An introduction by Samuel Wells – former dean of Duke Chapel and father of the godson -- tells the story behind these letters and offers insight into what a godparent is and can be.
Pat Jenkins James: "From My Heart to Yours: Inspirational Poems and Words of Encouragement and Comfort for Everyday Life" (CreateSpace)
For Pat James, a staff specialist with Duke Community Care, life's big moments aren't complete unless she pens words for them. After writing poems for the weddings, anniversaries and funerals of those close to her, word of James' ability to craft works that capture the joy of celebrations and provide solace in times of despair got around. "People would ask 'Can you write a poem for this? Can you write a poem for that?'" James said. "I'd say 'sure.'" Now, James, the recipient of the Duke Chapel Humanitarian Award in 2015, has collected some of her works in a book.
Satti Khanna, translator: "Moonrise From the Green Grass Roof" (HarperPerennial)
Khanna, a professor in the Department of Asian and Middle Eastern Studies who teaches Indian cinema and modern Hindi literature, has translated Vinod Kumar Shukla's new novel that speaks of the wonder of a universe in which, however separate we seem, we are inevitably joined as one.
Jack Knight, co-editor: "Wealth" NOMOS LVIII (NYU Press)
Knight, the Frederic Cleaveland Professor of Law and Political Science, has helped assemble an interdisciplinary slate of scholars offering insight into the implications of wealth inequality in modern societies. Law professor Jedediah Purdy contributes a chapter, titled "Wealth and Democracy."
Timur Kuran, contributor: "Can It Happen Here?: Authoritarianism in America" (Dey Street Books, March 6)
Kuran, an economics and political science professor, is among the essayists featured in this collection exploring the lessons of history, how democracies crumble, how propaganda works, and the role of the media, courts, elections and "fake news" in the modern political landscape -- and what the future of the United States may hold.
Lori Leachman: "The King of Halloween and Miss Firecracker Queen: A Daughter's Tale of Family and Football" (Morgan James Publishing)
Economics professor Lori Leachman's new book, out in an e-edition on Jan. 30 and in print in May, tells about a football life in the South from a daughter's perspective. Her father, a noted high school, college and noted National Football League coach, died from CTE, a degenerative brain disease found in athletes, military veterans and others with a history of repetitive brain trauma.
Xi Lian: "Blood Letters: The Untold Story of Lin Zhao, a Martyr in Mao's China" (Basic Books, March 20)
In his new book, Divinity School world Christianity professor Xi Lian recounts the story of Lin Zhao, a poet and journalist arrested by the authorities in 1960 and executed eight years later, at the height of the Cultural Revolution. The only Chinese citizen known to have openly and steadfastly opposed communism under Mao, she rooted her dissent in her Christian faith, even writing her dissent in her own blood. Lian discusses the book in this Duke Divinity School news article.
Mikhail Lebedev, co-editor: "Brain-Computer Interface Research: A State-of-the-Art Summary 6" (Springer)
Lebedev, a senior research scientist in neurobiology, presents overviews of the most promising new projects in brain-computer interface (BCI) research.
David Morgan: "Images at Work: The Material Culture of Enchantment" (Oxford University Press, Feb. 1)
Building on his previous work in visual and religious studies, Morgan, professor and chair of the Department of Religious Studies, creates a new framework in this book for understanding how the human mind can be enchanted by images.
Marilyn H. Oermann: "Teaching in Nursing and Role of the Educator, Second Edition: The Complete Guide to Best Practice in Teaching, Evaluation, and Curriculum Development" (Springer)
Oermann, a professor of nursing, adds four new chapters to this second edition of her evidence-based textbook. The book offers new content on role of the nurse educator, learning theories, active learning, flipped class/team-based learning, teaching strategies, teaching in an online nursing course, using new technologies and simulation, clinical teaching and evaluation, test construction and the scholarship of teaching.
Thomas Pfau, co-editor: "Judgment and Action: Fragments Toward a History" (Northwestern University Press)
Pfau, a professor of English and German and in the Divinity School, brings together theologians, literary scholars, political theorists, classicists and philosophers who address the growing sense that certain key concepts in humanistic scholarship have become suspect, if not downright unintelligible, amid the current plethora of critical methods. Pfau is also the contributor of an essay, titled "Tradition," included in "The Edinburgh Critical History of Nineteenth-Century Christian Theology," published recently by Edinburgh University Press.
Naomi Quinn, contributor: "The Cultural Nature of Attachment: Contextualizing Relationships and Development" (Strüngmann Forum Reports)
Quinn, a professor emeritus of cultural anthropology, has written two chapters in this collection of essays describing the latest research on the cultural and evolutionary foundations of children's attachment relationships as well as the implications for education, counseling and policy.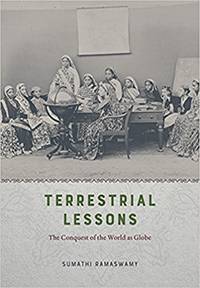 Sumathi Ramaswamy: "Terrestrial Lessons: The Conquest of the World as Globe" (University of Chicago Press)
Ramaswamy, a professor of history, plots the trajectories of an apparently ordinary object -- the globe -- as it moves through the Indian subcontinent in the modern age. Originally a collector's item, prized by rulers and other elite men, by the 19th century the globe had entered the Indian classroom where it played a pivotal role in forging what Ramaswamy has called "a pedagogical modernity."
Deondra Rose: "Citizens by Degree: Higher Education Policy and the Changing Gender Dynamics of American Citizenship" (Oxford University Press)
Rose, an assistant professor of public policy and political science, argues in her new book that federal higher education policies paved the way for women to surpass men as the recipients of bachelor's degrees and helped them move toward full, first-class citizenship
Thomas Rowe Jr., co-author: "Civil Procedure" (Gilbert Law Summaries) 18th Edition
Rowe, the Elvin R. Latty Professor Emeritus of Law, covers a range of relevant topics in this law school study outline, which includes an extensive capsule summary of all the topics, review questions and sample essay questions and answers.
Lester Ruth, co-author: "Leaning on the Word: Worship with Argentine Baptists in the Mid-Twentieth Century" (Eerdmans)
Think mid-20th-century Baptist evangelism, and the figure that comes immediately to mind is likely Billy Graham, but what did typical Baptist mission field evangelism and worship really look like? In a significant contribution to liturgical history, Divinity School professor Lester Ruth and a colleague at Samford University draw from a rich selection of primary sources to immerse readers in the worship life of Conservative Baptists in northwest Argentina from 1948 to 1964.
Ann Saterbak, co-author: "Bioengineering Fundamentals" Second Edition (Pearson Education, Inc.)
Saterbak, a professor of the practice in the Department of Biomedical Engineering, is among three authors of this updated and expanded edition of a text for sophomore-level courses in bioengineering, biomedical engineering and related fields.
Brian Silliman, co-editor: "Effective Conservation Science: Data Not Dogma" (Oxford University Press)
Silliman, the Rachel Carson Associate Professor of Marine Conservation Biology, has helped to assemble intriguing voices in modern conservation biology. The book aims to harness "the engine of constructive scientific skepticism" in service of better results.
Brian Southwell, co-editor: "Misinformation and Mass Audiences" (University of Texas Press)
Lies and inaccurate information are as old as humanity, but never before have they been so easy to spread. Brian Southwell, adjunct professor in the Social Science Research Institute, helps explore the prevalence and consequences of, and remedies for, misinformation as a mass communication phenomenon. The contributors cover such topics as whether audiences consciously notice misinformation, the possibilities for audience deception, the ethics of satire in journalism, the diffusion of rumors, the role of Internet search behavior, and fact-checking programs and other efforts to counteract misinformation.
R. Larry Todd, co-author: "Beethoven's Cello: Five Revolutionary Sonatas and Their World" (Boydell Press)
In their new book, Duke music professor R. Larry Todd and Marc D. Moskovitz, principal cellist of the ProMusica Chamber Orchestra, examine the seminal cornerstones of the cello repertoire and place them within their historical and cultural context.
Marianna Torgovnick, editor: "America Dreams American Movies: Film, Culture, and the Popular Imagination" (Cognella)
Torgovnick is a professor of English and runs the Duke in New York Arts and Media Program. In this new anthology for undergraduates, essayists provide an overview of how American cinema reflects the history of the United States. Torgovnick has written critical introductions and an essay titled "The Tallest Building in New York, a Giant Ape from Skull Island, and a Blonde: The Ending of King Kong." The book also offers practical advice on viewing and writing about film, and how students can create their own movies.
Tuan Vo-Dinh, editor: "Nanotechnology in Biology and Medicine: Methods, Devices, and Applications" Second Edition (CRC Press/Taylor & Francis Group)
Vo-Dinh, a professor of biomedical engineering and a professor of chemistry, is director of the Fitzpatrick Institute for Photonics at Duke. In an introduction to this second edition of this reference work, he says we need to develop a "next-generation nanotechnology tool kit" to understand complex biological nanosystems at the cellular level.
Dale Purves, David Fitzpatrick, William C. Hall, Richard D. Mooney, Michael L. Platt, Leonard White, co-editors: "Neuroscience" Sixth Edition (Oxford University Press)
This is the biggest update to this comprehensive textbook since the first edition came out nearly 20 years ago. An expanded cognitive neuroscience unit includes new chapters on attention, decision making and evolution of cognitive functions. The neural signaling unit has also been expansively updated. The book's accessible writing style make it suitable for both medical students and undergraduate neuroscience courses. Duke-affiliated editors are Dr. Dale Purves, a research professor in the Duke Institute for Brain Sciences; Leonard White, an associate professor in neurology; Michael L. Platt, an assistant professor of neurobiology; David Fitzpatrick, a professor emeritus of medicine; William C. Hall, professor emeritus of neurobiology; and Richard D. Mooney, a professor for research in neurobiology.
Will Willimon: "Will Willimon's Lectionary Sermon Resource: Year B Part 1" (Abingdon Press)
Willimon, a professor of the practice of Christian ministry at Duke Divinity School, provides pastors with a guide for beginning the journey toward a sermon. Willimon is a retired bishop of the North Alabama Conference of The United Methodist Church. He also served for 20 years as faculty member and dean of Duke Chapel. He continues to give lectures and teach at universities around the world.