A Few of Duke's Most Romantic Places
From East Campus to the Sarah P. Duke Gardens, there are plenty of romantic spots at Duke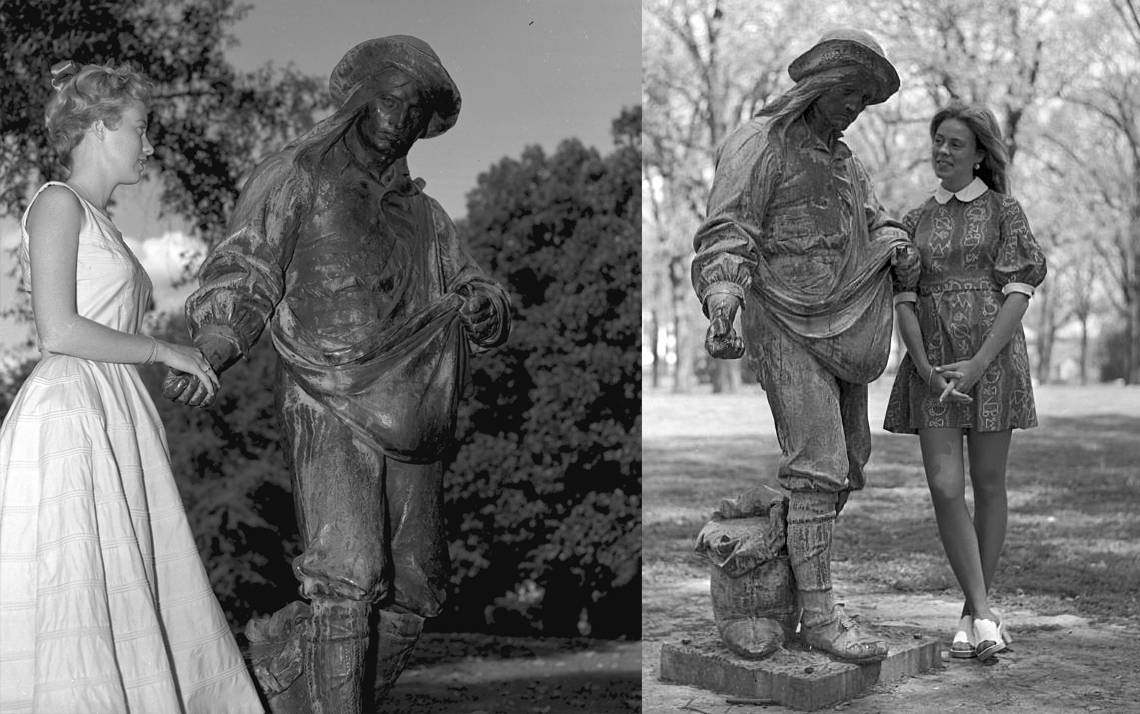 Blanche Williams, who has served as Duke University Chapel's wedding director for 13 years, recently updated a list of weddings she's scheduled in the iconic building at the center of West Campus.
Williams was somewhat surprised that the number had climbed to 620. That's because the thrill of witnessing a couple's special moment in that setting has not worn off.
"I see this as more than a job," Williams said. "I get to meet wonderful people and share a little bit of their excitement on their day, in a place that's very special to them."
Hosting around 75 weddings per year, Duke University Chapel has been a setting in many Duke love stories, but it's not the only spot on campus with romance attached to it.
Here's more on the chapel and some other romantic places at Duke this Valentine's Day.
Sarah P. Duke Gardens

A self-described "people person," Marcia Julien, director of special events at the Sarah P. Gardens, said talking with couples using the gardens for their weddings or photo shoots always brightens her day.
"You hear stories about how people met and what they're planning to do in the future," she said. "I love listening to all these stories. I think it's a privilege to get to do that."
A popular destination for weddings and couples' photo shoots, love is usually in the air at the Sarah P. Duke Gardens.
From mid-March to mid-November, seeing weddings on the terraces in the gardens or at the Doris P. Duke Center is common.
"We're filled most Saturdays, if not all, and some Sundays," Julien said.
Engagement photo shoots in the gardens are an even more common occurrence. Julien said that there's usually an uptick in March due to the number of Valentine's Day proposals.
When it comes to the photo shoots, which require permission and have a fee, the terraces and the bridge in the Culberson Asiatic Arboretum tend to be the most common backdrops.
"We have 55 acres, so people will find a backdrop or a setting wherever they go," Julien said. "Those two are the most popular, but with a good photographer, you can find a good picture anywhere in the garden."
East Campus' Sower Statue
On the East Campus lawn, between the East Duke Building and Main Street, stands a life-sized bronze sculpture of a farmer, his right arm frozen while scattering seed.
Called "The Sower," the statue, which James B. Duke purchased in Europe, was originally displayed on the Duke family's New Jersey estate. Duke donated it to the school in 1914 after John C. Kilgo, president of then-Trinity College, thought it could be an inspiration for students who were figuratively planting the seeds of their future with study.
Over the course of the next century, the statue developed the role of campus cupid.
According to campus folklore, when East Campus housed Duke's women students, they were only allowed three dates a week. Walking around East Campus' lawns, however, didn't count as a date. That meant new couples – or crafty ones looking to for a rendezvous – often strolled around The Sower.
At some point, the couples began placing pennies in The Sower's outstretched hand.
"Legend has it that if a fellow placed a coin in the statue's hand and returned to find it missing, he could kiss the lady twice," read a story in a 1948 edition of Duke's Alumni Register. "The privilege applies to undergraduates only."
Duke University Chapel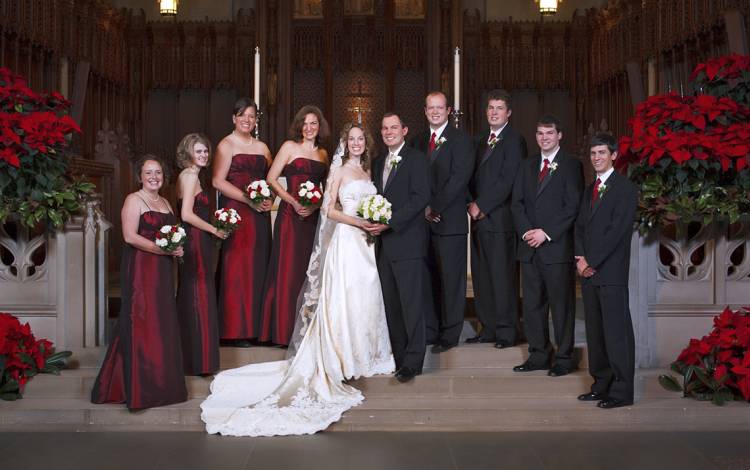 Of all the weddings Williams has witnessed at Duke University Chapel, her favorite was one she didn't direct.
In December 2010, her daughter – now Catherine Hanor – got married in the chapel in front of a backdrop of bright red poinsettias.
In order to get married at Duke University Chapel, at least one member of the couple must be – or be the child or grandchild of – a student, alumni or staff or faculty member.
The chapel hosts weddings on Saturdays and, during the summer, on Sundays. All ceremonies must be scheduled around the chapel's music and worship events. The earliest a spot can be reserved is a year in advance.
Hanor, who now lives in Tennessee, was a graduate of Duke University School of Nursing who worked as a nurse at Duke University Hospital.
A Durham native and granddaughter of a Duke grad, Hanor had gone to events at the chapel growing up. When it came time to pick a wedding venue, the chapel was an easy choice.
While Williams remembers many beautiful moments about the day, the one that sticks out didn't unfold in the chapel, but instead outside in the courtyard.
"My daughter and I really love snow," Williams said. "She kept wishing it would snow on her wedding day. And it did. While she was outside, these big beautiful flakes started falling. It was just one of those things you never expect."
What are your choices for Duke's most romantic spots? Let us know.