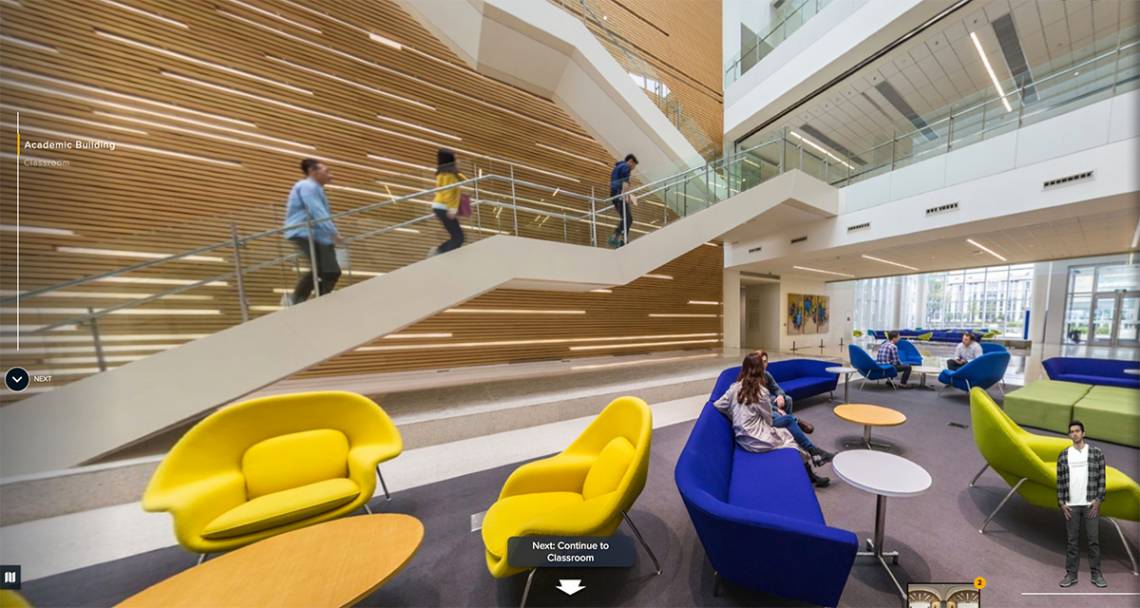 A virtual campus tour is now available for prospective students, their parents or anyone feeling a little curious to get a glimpse of the Duke Kunshan University campus without coming to China in person.
The tour was launched to allow people worldwide to not only see what the campus looks like, but also to get the opportunity to hear from current Duke Kunshan students as they explain how they spend their time on and off campus. (Take the virtual tour here.)
"Without stepping foot on our campus, most people around the world don't have the opportunity to see how amazing our campus is," said Denis Simon, executive vice chancellor at Duke Kunshan. "Virtual reality technology has made it possible for us to showcase what the university has to offer in terms of campus environment, facilities and surrounding areas to anyone across the globe. We hope this will provide a useful experience for students and parents alike to get a feel for the Duke Kunshan campus and surrounding areas."
The tour features three Duke Kunshan students, who guide visitors through the entire campus. There are seven on-campus stops, including the Academic Building, Student Residence, Classroom and the Sports Facilities.
At each tour stop, one of the student guides explains how students normally use the space and how it fits in with the university's vision.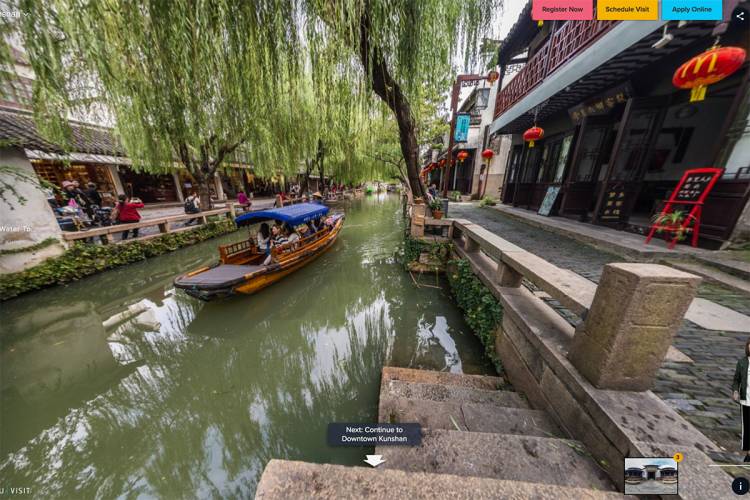 In addition to the campus tour, there are also four off-campus sites that can be accessed in the tour. The idea is to highlight the different areas of interest around the university, allowing students to be introduced to the top tourist destinations within close proximity to the campus.
Among these off-campus sites are downtown Kunshan; an ancient water town, Suzhou; and Shanghai. These are among the most popular locations where Duke Kunshan students visit for entertainment, field trips and internships. All are within driving distance or a short ride on a high-speed train.
This digital platform allows virtual visitors to control the pace and direction of the tour, with each stop displaying a gallery of photos and 360° panoramic shots for in-depth views.