Colson Whitehead Finds Literary Treasure in the Rubenstein Library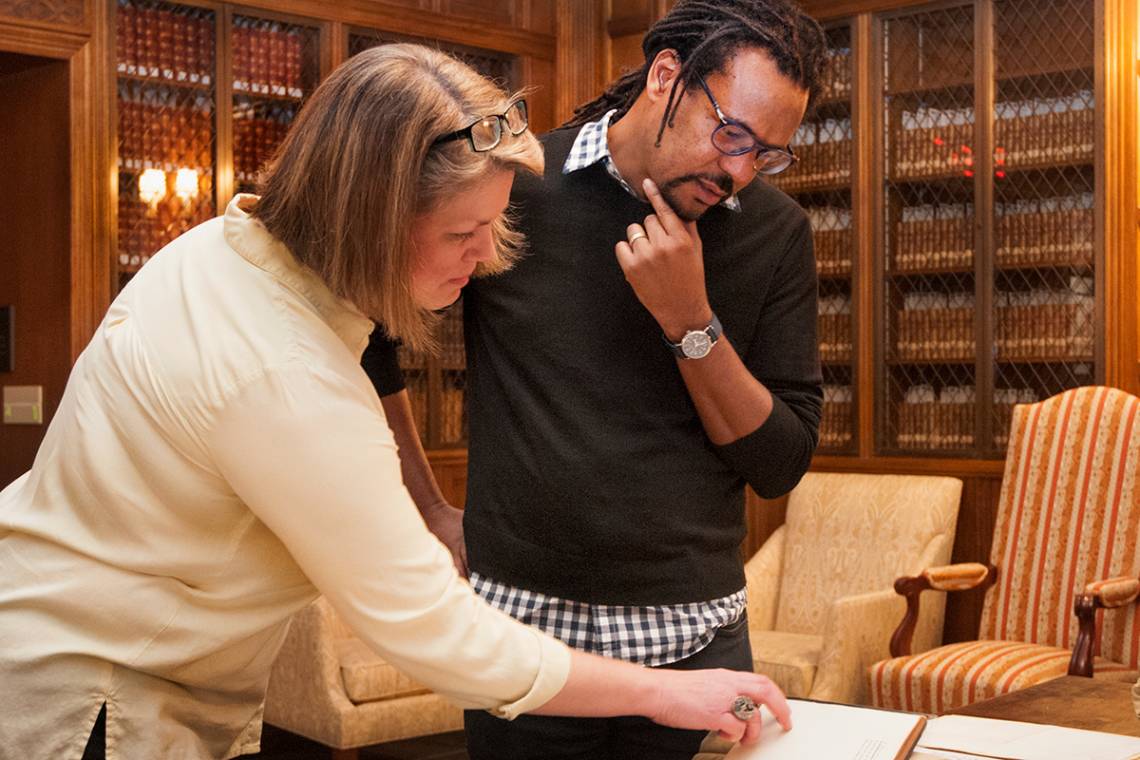 Before he delivered the Weaver Memorial Lecture Wednesday, author Colson Whitehead took a tour of the special collections in the Rubenstein Library to explore some of the rare texts related to his writings and interests as an author.
Above, Whitehead and Sara Seten Berghausen, associate curator of collections in the Rubenstein Library, take a look at Langston Hughes' personal annotated copy of "Shakespeare in Harlem," one of Hughes' best known collection of poems.
Whitehead also reviewed items from the John Hope Franklin Research Center, assisted by center director John Gartrell.
Whitehead is author of "The Underground Railroad," which won the Pulitzer Prize and the National Book Award, "The Noble Hustle," "Zone One" and other novels.
Photos by Mark Zupan / Duke University Libraries