PUBLISHED
Said@Duke: Tim Nichols on Teaching National Security Decision-Making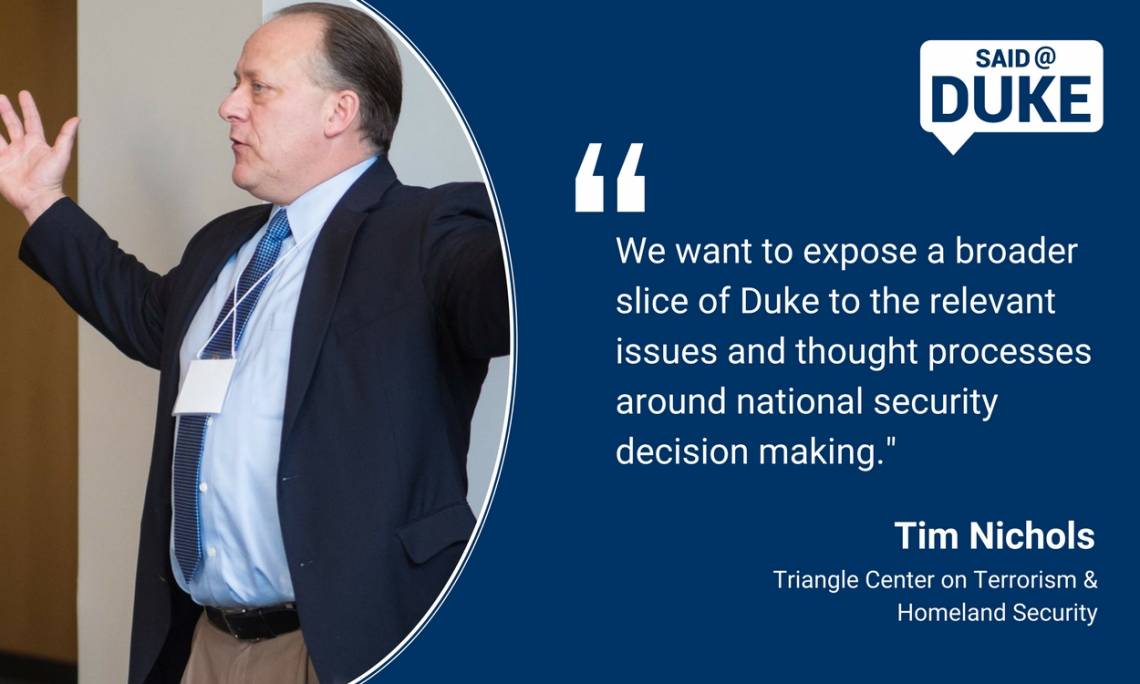 This year's Undergraduate Winter Forum, "Crisis Near Fiery Cross Reef: China and the United States in the South China Sea," included a simulation that began with news of an attack on a US naval vessel in the waters south of China, east of Vietnam and west of the Philippines. Three U.S. casualties were reported, and within hours, the world was looking at a possible WWIII.
The annual Winter Forum always involves a major societal issue. Tim Nichols, a visiting professor at the Sanford School of Public Policy and former Marine intelligence officer, led a team of more than 25 faculty and professional mentors who had planned their South China Sea crisis simulation for almost a year.
The forum was held at the Fuqua School of Business on Jan. 7-9, and was sponsored by The Office of Undergraduate Education, The Duke Program in American Grand Strategy.
For more Said@Duke, click here.