Kip Frey Named Director of Innovation & Entrepreneurship Initiative
Frey had been serving as program's interim director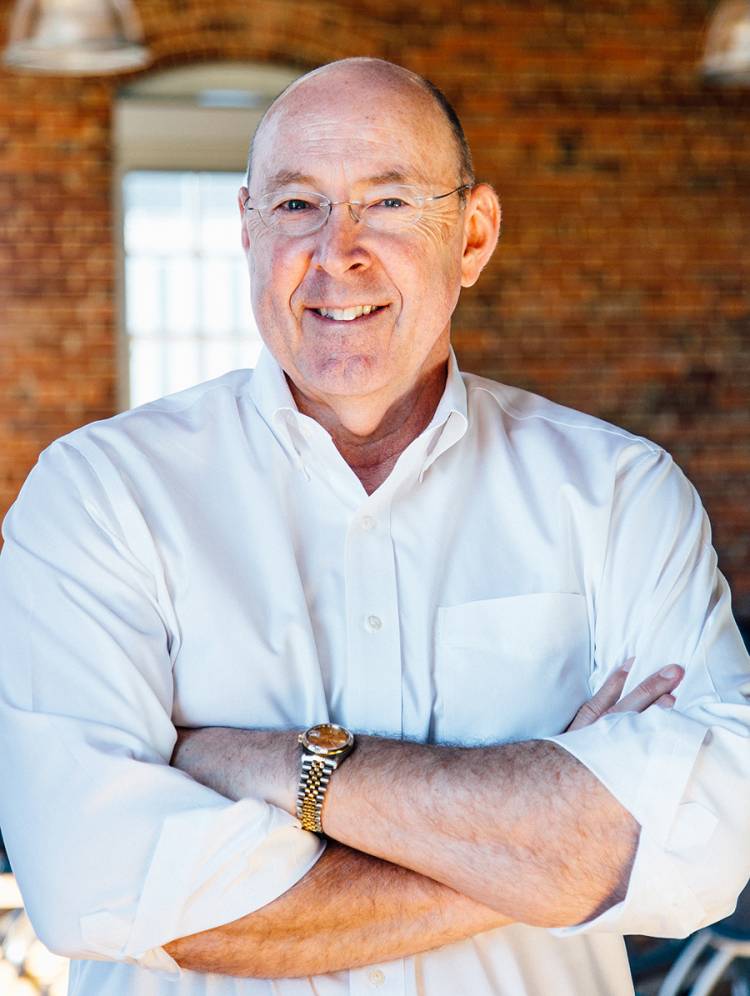 Kip Frey, who has served as interim director of the Duke Innovation and Entrepreneurship Initiative since May 2017, has been named the permanent director of the program, Provost Sally Kornbluth said today.
Frey brings to the program long experience in higher education and as an entrepreneur and venture capitalist. A Duke professor since 1994, Frey served as the I&E initiative's senior strategist for translation services and regularly taught classes on entrepreneurship and intellectual property policy.
"Kip's creativity, energy and vision have already taken Duke I&E to a new level through programs like StudioDuke, which launched this semester," Kornbluth said. "He has a demonstrated commitment to collaboration in education and a legendary network that will connect students, alumni and innovators around the world.  I am very excited about the future of innovation and entrepreneurship at Duke under Kip's leadership."
The Innovation and Entrepreneurship Initiative puts into practice Duke's mission to provide knowledge in the service of society. It connects units from across the university, including the natural sciences, humanities, arts, engineering, medicine, business and law.  A social entrepreneurship program also promotes student, faculty and staff interest in non-profit entrepreneurship programs addressing important social issues.
The initiative's undergraduate certificate program, launched in 2014, has already proven popular with undergraduate students as are special for-credit entrepreneurial programs in Chicago and Silicon Valley.
Students also get opportunities to put the classroom learning into practice. The Melissa & Doug Entrepreneurs Program connects students with alumni mentors to guide the students through development and implementation of entrepreneurial projects.
"I'm thrilled to serve Duke University in this critical area," Frey said.  "Supporting Duke's culture of innovation and creativity has been a passion of mine for a long time, and I'm looking forward to collaborating with all units of the university in enhancing our entrepreneurial community."
At Duke, Frey has taught classes both in the Sanford School of Public Policy and the School of Law, where he currently holds appointments as professor of the practice. He also is a faculty network member of the Energy Initiative and an associate in the Initiative for Science & Society.
He remains active in entrepreneurship and is currently president and CEO of Canines Inc., an early-stage company focused on animal cognition, which he co-founded with Duke evolutionary anthropology professor Brian Hare.  He has run seven other start-up companies that have generated, in aggregate, more than $1 billion in investor returns, and was a partner at venture capital firm Intersouth Partners for nearly a decade.
A lawyer by training, Frey practiced intellectual property law before joining Turner Broadcasting System in 1990. While at Turner he ran several business units and contributed to the acquisition of Castle Rock Entertainment, the formation of the Cartoon Network, and the construction of the MGM Grand Hotel.
He is a Phi Beta Kappa graduate of the University of Southern California School of Cinema and of Duke Law School, where he served on the Duke Law Journal.