PUBLISHED
What to See This Week at Duke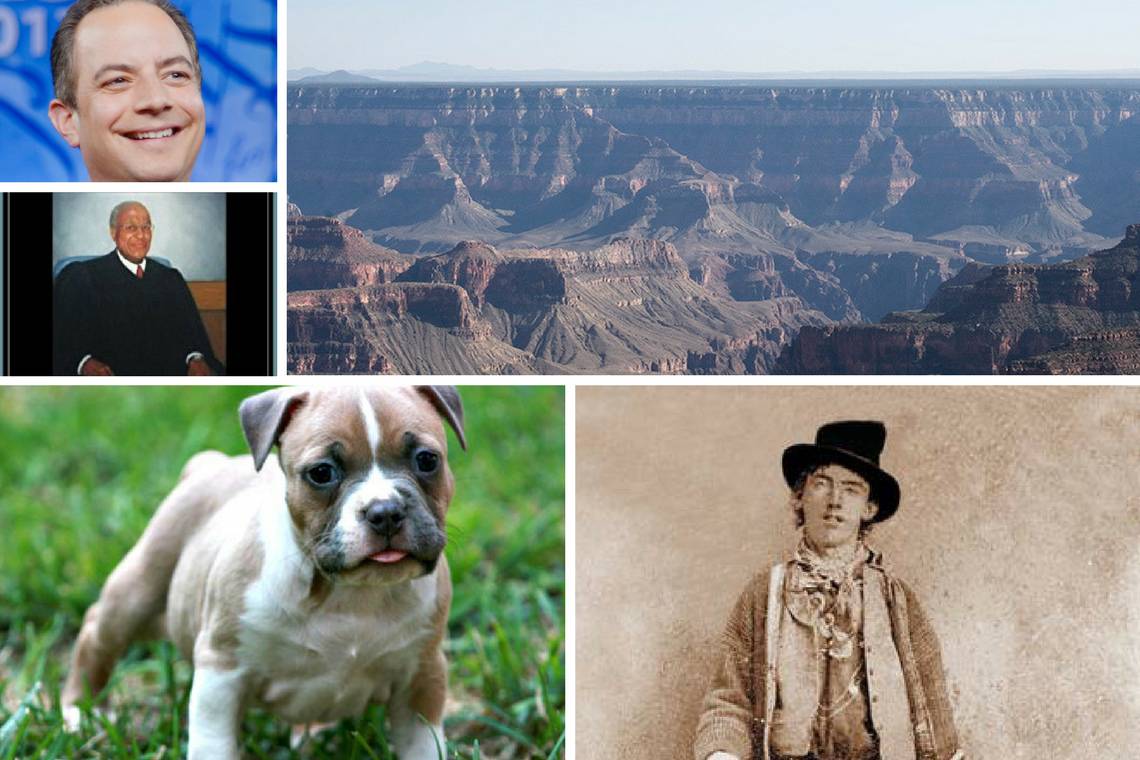 The 2016 campaign lives on. John Podesta was on campus last week discussing the 2016 from the Clinton perspective. Monday, we get to hear from the winners. Former Republican Party Chairman Reince Preibus will explain how the Trump campaign rode a strategy to victory, shaking the world in the process. Tickets for the free, public event are will be available outside the American Grand Strategy office (Rubenstein 134) and are available through the Duke Box Office. 5:30 p.m. Page Auditorium.

How did one of the most popular breeds of dogs in America become so demonized? And what roles did humans play in that transformation? Bronwen Dickey, author of "Pit Bull: The Battle over an American Icon," and NC State veterinarian and animal welfare expert Kelli Ferris for a discussion about breeds, behaviors and humans' complicated relationships with their canine companions. The talk is part of the Periodic Tables science café. 7 p.m. Motorco Music Hall. $5.

Despite a remarkable life, Sammie Chess Jr. is one of North Carolina's little-known civil rights pioneers. His life began in a dirt-floored tenant dwelling during the Great Depression in rural South Carolina. From there, Chess rose to become an activist, lawyer, mentor and finally outstanding Superior Court judge – North Carolina's first African-American to sit on that court. Judge Joe Webster, author of a new biography of Chess, will discuss how he was a voice for equal justice. Noon Ahmadieh Family Conference Hall, 240 Franklin Center.

Deborah Laufer's play "Informed Consent" originated with the true story of research misconduct by Arizona State University researchers working with the Havasupai, a Native American tribe who have lived in the bottom of the Grand Canyon for centuries. From the records of that case, Laufer created a story that raises fundamental questions of genetic research ethics at a time when the pace of science always seems to be ahead of ethical discussion. Students in Professor Kearsley Stewart's global health class will perform a free, public reading of the play as part of their class exploration of ethical issues. 7 p.m. Bryan Center Sheafer Theater.

The Duke Medical Orchestra is ready to tell some stories. The orchestra's winter concert, "Once Upon a Time," draws upon the creative retelling of Billy the Kid through the music of Copland and Norse mythology through Wagner. There's even a world premiere of an orchestra commission – "The Orchestra Pit," based on a children's book by Johanna Wright. Free. 3 p.m. Baldwin Auditorium.