Three Engineers Named to National Academy of Inventors
All three work with photonics-based health technologies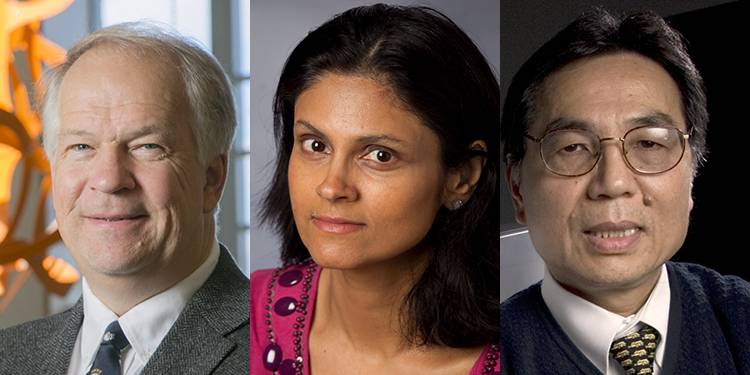 The National Academy of Inventors (NAI) has elected three faculty members from Duke University's Department of Biomedical Engineering to its 2017 class of Fellows.
They are: Joseph Izatt, the Michael J. Fitzpatrick Professor of Engineering; Nimmi Ramanujam, the Robert W. Carr, Jr. Professor of Biomedical Engineering, professor of global health and pharmacology and director of the Global Women's Health Technologies Center; and Tuan Vo-Dinh, the Goodson Professor of biomedical engineering, professor of chemistry and the director of the Fitzpatrick Institute for Photonics.
The NAI Fellows will be inducted on April 5, 2018 in Washington, DC.