Said@Duke: Ildo Sauer on Fossil Fuels and Energy Politics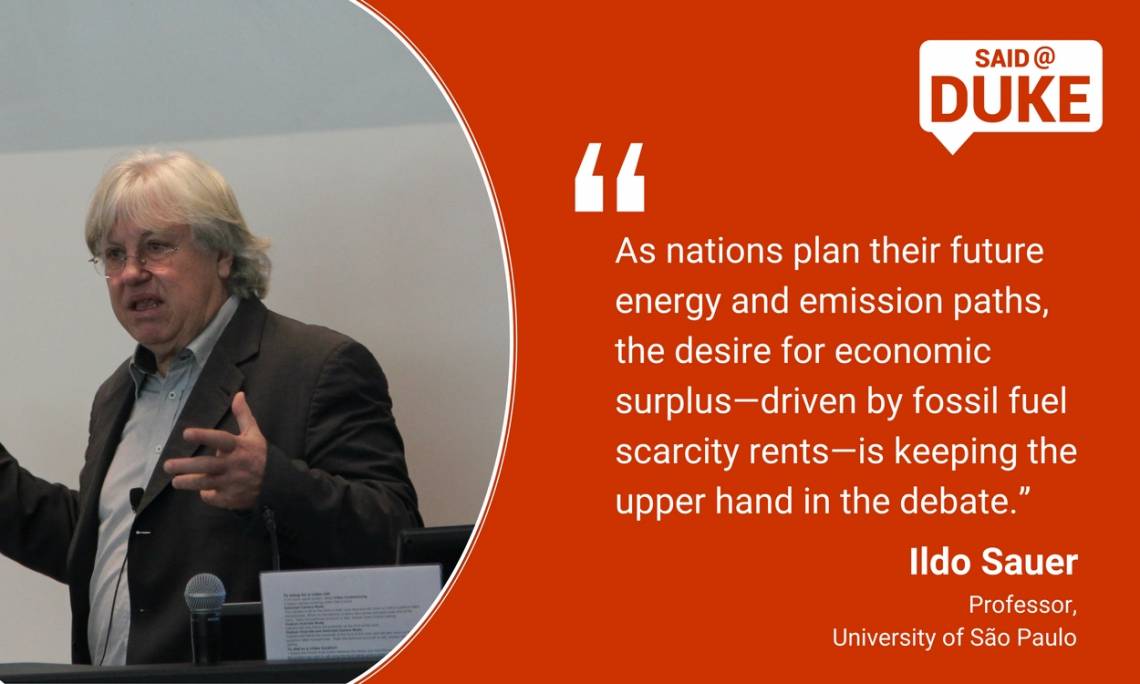 As part of Energy Week at Duke, Ildo Sauer, Professor at the University of São Paulo and former Executive Officer of Petrobras, was the guest speaker at "Energy Transitions in Brazil: Changing Practices in an Unpredictable World", on Nov. 10. The event was sponsored by the Center for Latin American and Caribbean Studies, the Center for International & Global Studies, the Hanscom Endowment and the Office of Global Affairs.
For more Said@Duke, click here.