Duke Accepts 875 Early Decision Applicants
North Carolina is the state with the greatest representation among students admitted through Early Decision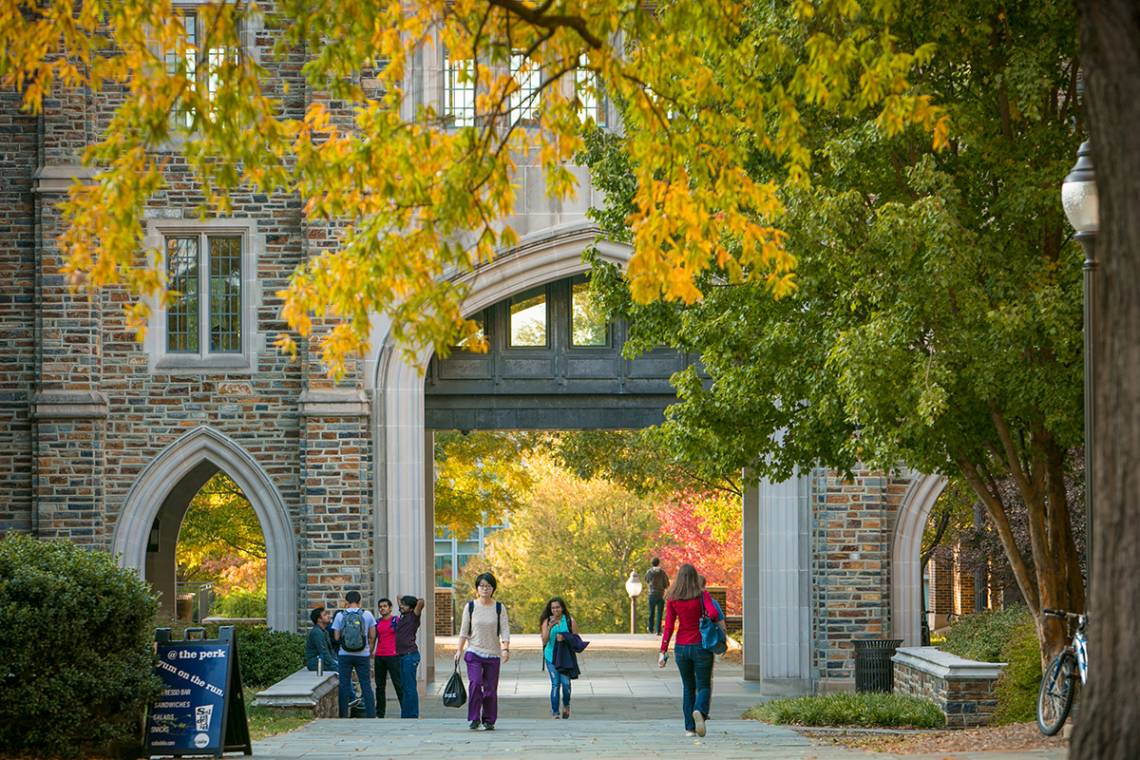 On Thursday evening, 875 high school seniors will find out that they are the first members of Duke University's Class of 2022. 
This year, 4,090 students applied under Duke's Early Decision program, a record number and 16 percent more than last year. By applying Early Decision, students indicate that Duke is their first choice, and commit to enroll at the university if admitted. 
Students admitted through Early Decision this year will represent just under 51 percent of next fall's incoming class of 1,720.
Of the 875 students offered admission, 707 will enroll in the Trinity College of Arts & Sciences and the remaining 168 will enroll in the Pratt School of Engineering. 
North Carolina is the state with the greatest representation among students admitted through Early Decision, followed closely by New York and California. Students of color comprise 40 percent of those admitted, and international students make up six percent. 
For the second year, Duke participated in the QuestBridge Scholars program, a recruitment program geared specifically toward low-income and first-generation students; 37 of the admitted Early Decision students are QuestBridge Scholars.
With the increase in the number of applicants, the admit rate for Early Decision was 21 percent, the most selective Early Decision process in Duke's history.
"We received almost 600 more Early Decision applicants this year," Guttentag said, "We were gratified by the interest of so many talented and accomplished students. The students we're admitting on Thursday, half of the class of 2022, will set the standard for accomplished, engaged and enthusiastic members of the Duke community.
"I was particularly pleased to see so many students from North Carolina among those we admitted. We always seek to enroll the most talented students from our home state, and this is an excellent step towards that goal."
Starting at 7 p.m. Thursday, students will be able to receive their decisions online. Typically several hundred students view their decisions in the first several minutes, with most viewing their decisions within an hour. Those admitted students who applied for financial aid will also receive information about much aid they will be awarded. 
Of those who applied via Early Decision this year, 882 were deferred to the spring Regular Decision process. Last year, Duke received almost 31,000 Regular Decision applications. 
The deadline for Regular Admission applicants is Jan. 2, and final decisions will be made available to students March 30.