Coming Together to Celebrate the Season
Employee Holiday Concert fills Duke University Chapel with music, cheer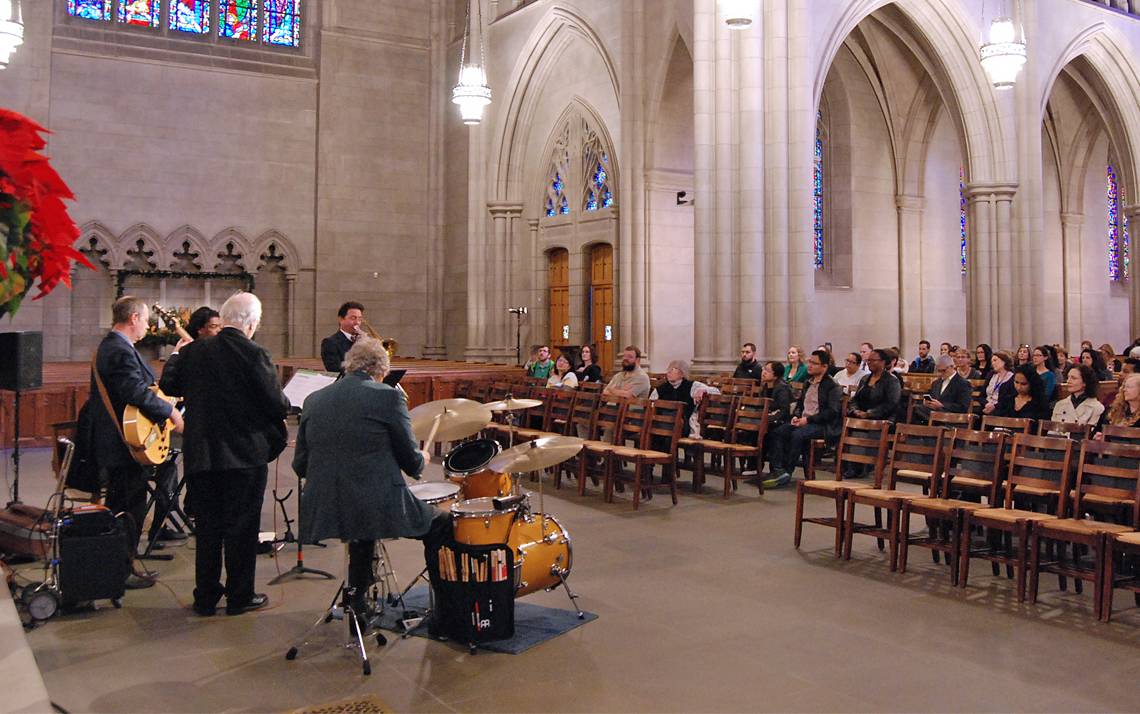 It was sunny and warm outside Duke University Chapel on Tuesday, but inside there was plenty of seasonally-appropriate cheer. Tuesday's Duke Employee Holiday Concert filled the chapel with music and drew a large crowd of members of the Duke community.
The Raleigh Jazz Orchestra performed a medley of holiday favorites in front of an altar decorated with poinsettias.
"What better way to celebrate the spirit of the holidays and the spirit of Duke than by coming together with friends and colleagues and enjoy some music," said Antwan Lofton, Duke Human Resource's assistant vice president for staff and family programs.
Here are some more scenes, as well as video, from Tuesday's event.
The concert was organized by Staff and Family Programs, a department in Duke Human Resources. Assistant Vice President Antwan Lofton served as the event's emcee, welcoming guests to the show.
"Season's greetings and a prosperous new year," Lofton told the crowd.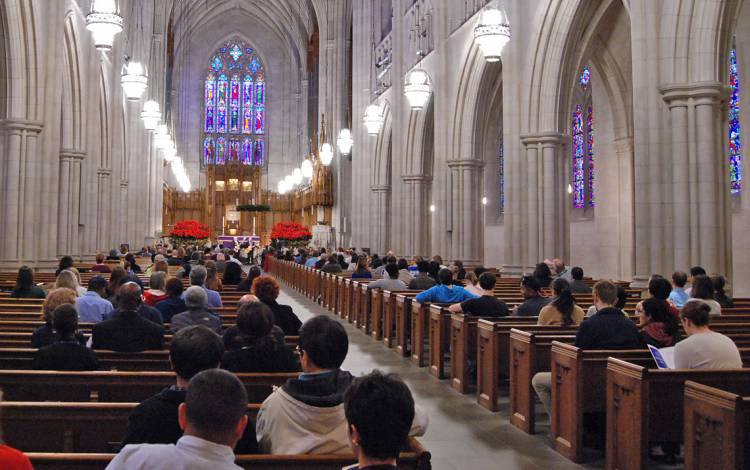 The concert began at 11 a.m. at Duke University Chapel, giving members of the staff and faculty that work nearby a chance for a midday break.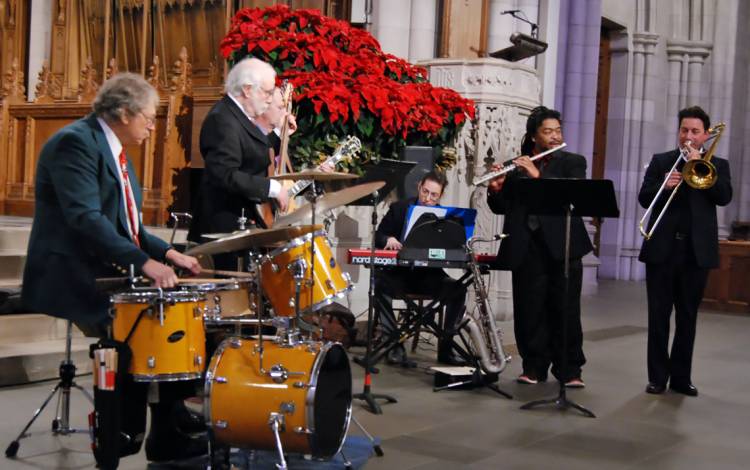 A six-piece ensemble from the Raleigh Jazz Orchestra played a selection of holiday favorites, including "Rudolph the Red-Nosed Reindeer," "Let it Snow" and "Here Comes Santa Claus." The group included: 
Tom Bernett on drums, Mark Underwood on bass, Ben Palmer on guitar, Court Stewart on the organ, Tim Smith Jr. on saxophone and flute and Danny Grewen on trombone.
Daniel Fowler, an instructor in Duke's Department of Chemistry, took the opportunity to spend some time with his family. He was joined at the concert by his wife Andrea and their daughters, Lily, 2, and Angela, eight weeks.
Lily seemed to enjoy the music, soaking it in while munching on Cheerios.
"She does great, as long as we have snacks," Daniel said.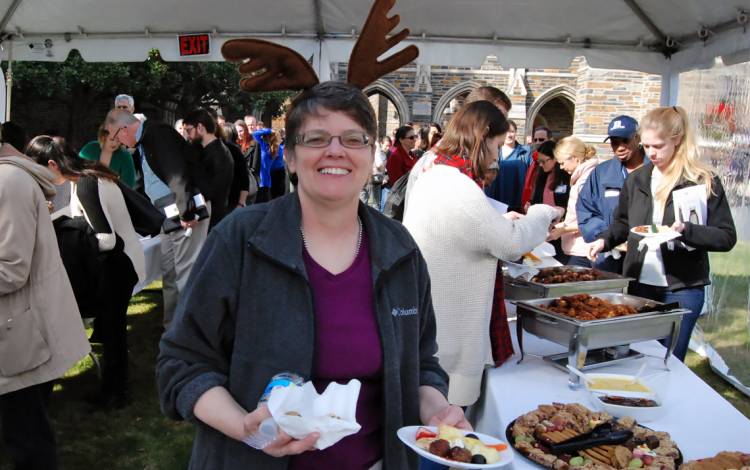 After the concert, guests enjoyed a reception with food outside on Chapel Quad.
Beth Good, an IT analyst with the Fuqua School of Business, got into the festive mood with a pair of antlers. She said she did take them off during the show.
"I didn't want them to interfere with anyone behind me," Good said.