Three Duke faculty have been named Fellows of the American Association for the Advancement of Science (AAAS). Election as a AAAS Fellow is an honor bestowed upon AAAS members by their peers to recognize scientifically or socially distinguished efforts to advance science or its applications. 
Ana P. Barros, Ph.D. is the James L. Meriam Professor of Civil and Environmental Engineering. She studies precipitation and hydrology, with a particular focus on how mountains and land use can affect rainfall. Her modeling studies have included the Himalayas, the Angola high plateau and the southern Appalachian mountains.
David G. Kirsch, M.D., Ph.D., is the Barbara Levine University Professor in the Department of Radiation Oncology, where he is also vice chair for basic & translational research. Kirsch is also a professor in the Department of Pharmacology & Cancer Biology. He studies cancer biology, using mouse models to study radiation oncology and sarcomagenesis.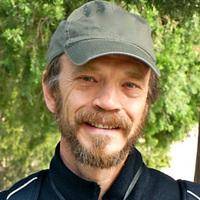 Thomas Mitchell-Olds, Ph.D. is the Newman Ivey White Professor of Biology. He studies the natural genetic variation in rice and a wildflower called Boechera, asking questions about flowering time and elevation, insect resistance and drought resistance, and seeking the genes that affect ecological success and evolutionary fitness.
This year's AAAS Fellows will be formally announced in the AAAS News & Notes section of the journal Science on Nov. 24, 2017. There are 396 new fellows being recognized this year. The new Fellows will be inducted on Saturday, Feb. 17 during the 2018 AAAS Annual Meeting in Austin, Texas.