Students Plan Energy Week Exploring What's Next in Energy
Events run Nov. 5-10 on campus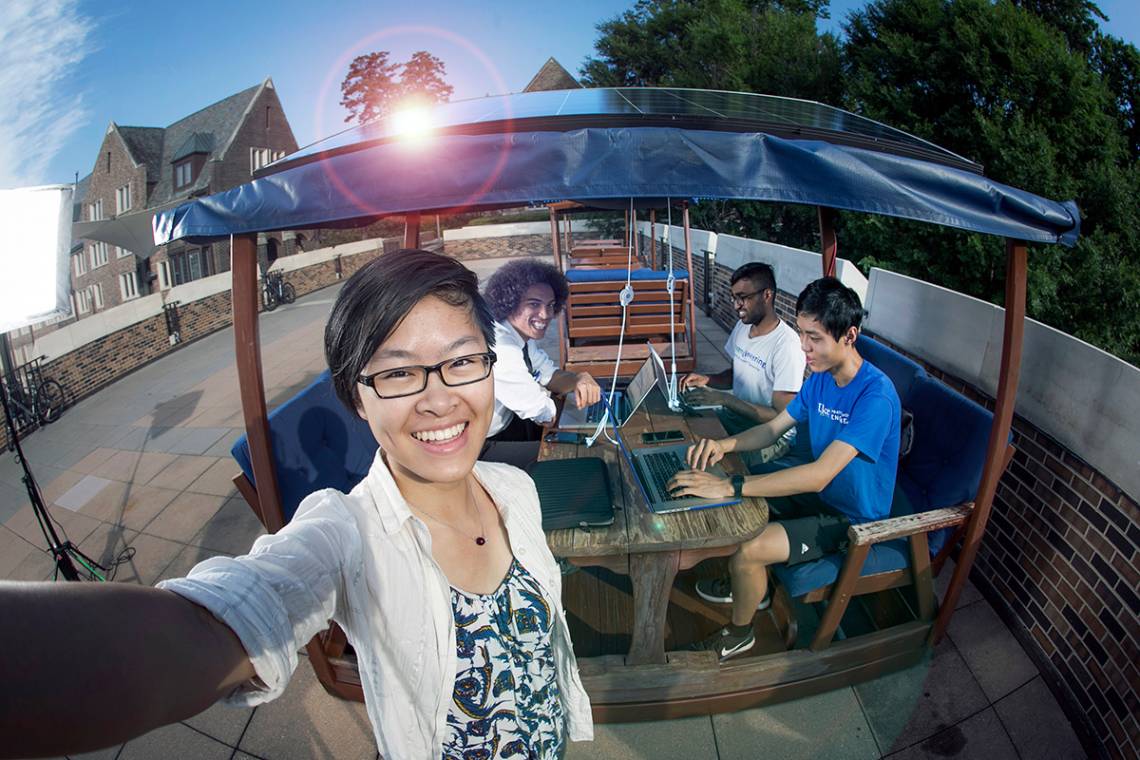 Dozens of undergraduate and graduate students from across Duke's schools have joined forces to plan the second annual Energy Week at Duke Nov. 5 - Nov. 10.
The heart of the week is the ninth annual Duke University Energy Conference (Nov.8), a full-day event where industry leaders share their insights on emerging energy trends. This year's keynote speakers are Duke alumni Brad Kitchens (CEO, ScottMadden) and Sayun Sukduang (CEO, Engie North America).
Students have designed 13 other events to engage the campus community (as well as students and professionals beyond Duke) in learning more about energy. All events are free to students and Duke employees, but space is limited, so you'll need to register.
Here's the rundown:
SUNDAY, 11/5
MONDAY 11/6
TUESDAY 11/7
WEDNESDAY 11/8
THURSDAY 11/9
FRIDAY 11/10
Last year, Energy Week at Duke attracted more than 1,200 participants.
The weeklong exploration of energy trends is organized by seven student energy clubs across campus, with support from the Duke University Energy Initiative, the Center for Energy, Development and the Global Environment (EDGE) at the Fuqua School of Business, and a range of university partners.
Energy Week sponsors include NextEra Energy Resources, Chevron, Cypress Creek Renewables, Duke Energy, Logos Resources II, National Grid, NRG, Southern Power, ExxonMobil and Smart Electric Power Alliance.