Class of 2018: Finding a Role for Restorative Justice in US Courts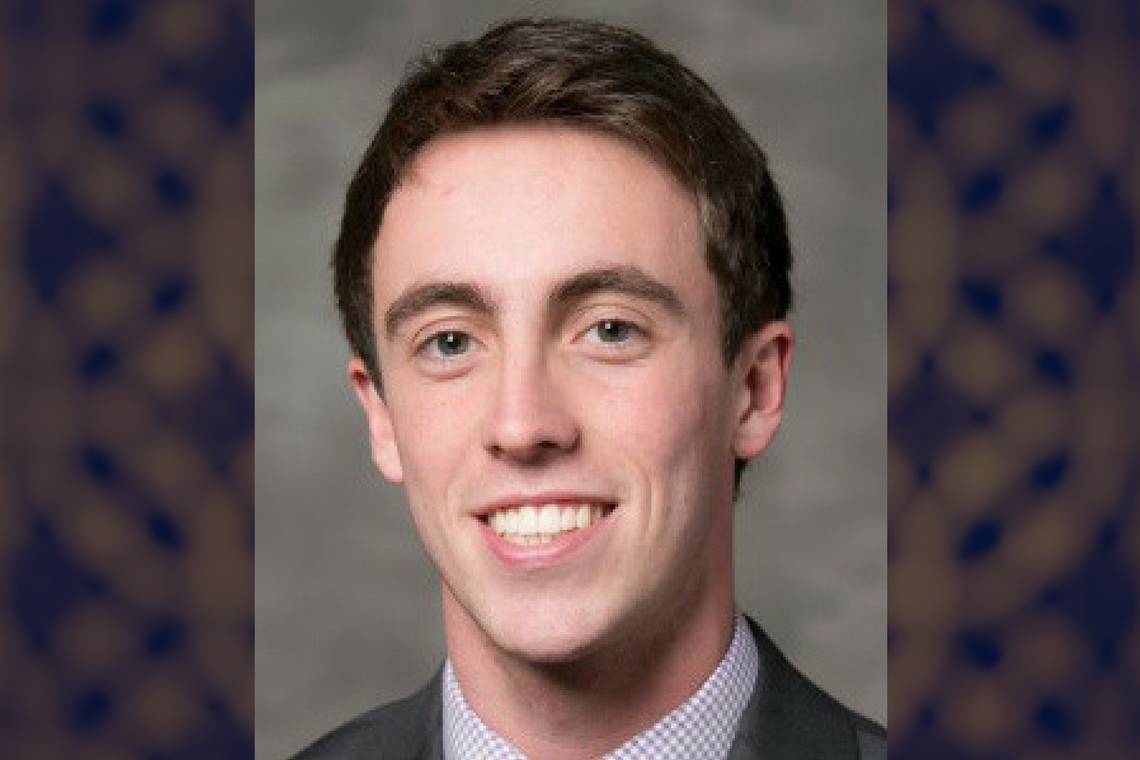 Jackson Skeen, a Duke senior from Virginia Beach, Virginia, is one of 12 students nationwide selected as George J. Mitchell Scholars.
This year, 326 students applied for the scholarship, named in honor of Sen. George Mitchell's contributions to the Northern Ireland peace process. Recipients are chosen on the basis of academic distinction, leadership and service, and spend a year of post-graduate study at institutions of higher learning in Ireland.
Skeen, an English major, began at Duke as a Robertson Scholar, a competitive leadership development program that provides a four-year merit scholarship.
Skeen's academic and research interests focus on the criminal justice system, specifically its shortcomings in the United States, and the role restorative justice can play in the legal process.
He has conducted research on prison labor conditions in the southern U.S. states during the 19th century and on the 42 exoneration cases that have occurred in North Carolina since 1989.
Skeen is a founding member of Duke's Restorative Justice Working Group and the undergraduate director of Duke Law School's Innocence Project. This past summer, he interned at the Southern Poverty Law Center in the Criminal Justice Reform practice group, working on a case alleging that poor defendants in Louisiana do not stand equal before the law.
Skeen, who hopes to become an attorney, will study criminology and criminal justice at University College Dublin.
The Mitchell Scholarship program was created 20 years ago by Trina Vargo, founder of the US-Ireland Alliance. The scholars will begin their studies in Ireland in September 2018.