Implicit Bias Meeting Examines Effect on Leadership, Operational Excellence
Gathering attracts leaders from higher education, philanthropy and the corporate world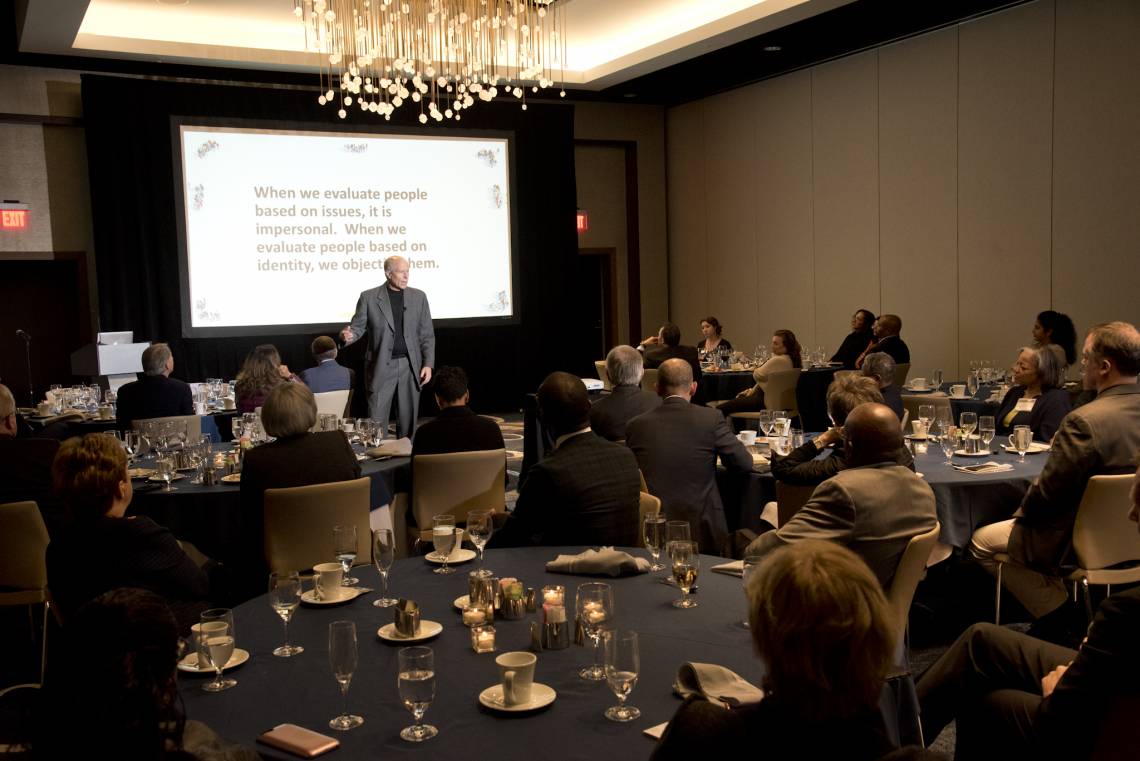 DURHAM, N.C. -- Forty top officials from higher education, philanthropy and the corporate world recently convened at Duke for a deep discussion of the impact of implicit bias on leadership and operational excellence.
The meeting last week at the James B. Duke Hotel sought to:
Define implicit bias and its related physiology;
Explore and examine the impact of implicit bias on operational effectiveness;
Explain the links between implicit bias, diversity, equity and inclusion within the context of leadership;
Address the impact of implicit bias upon an organization and its decision-making capabilities; and
Identify practical applications for addressing and minimizing bias.
The meeting came out of previous collaborations between Benjamin Reese, Duke vice president for institutional equity and a national expert on implicit bias, and the TIAA Institute. Reese said Duke's leadership of this gathering of top executives reflects the university's preeminent role in the area of implicit-bias education.
"Many people across higher education view Duke's focus on implicit bias education for search committees, new faculty hires, academic departments, our Police Department, communication staff and even within many of or Duke Health clinical departments as a 'best practice,' so it's certainly appropriate that this high level gathering occur at Duke," Reese said.
The event was organized by Duke, TIAA Institute and the Council on Foundations, with support from Provost Sally Kornbluth. President Vince Price welcomed the attendees on Thursday evening, prior to an opening keynote address by Howard Ross, co-founder of Cook Ross, a highly regarded implict bias consulting firm.
A white paper from the meeting is expected in January.