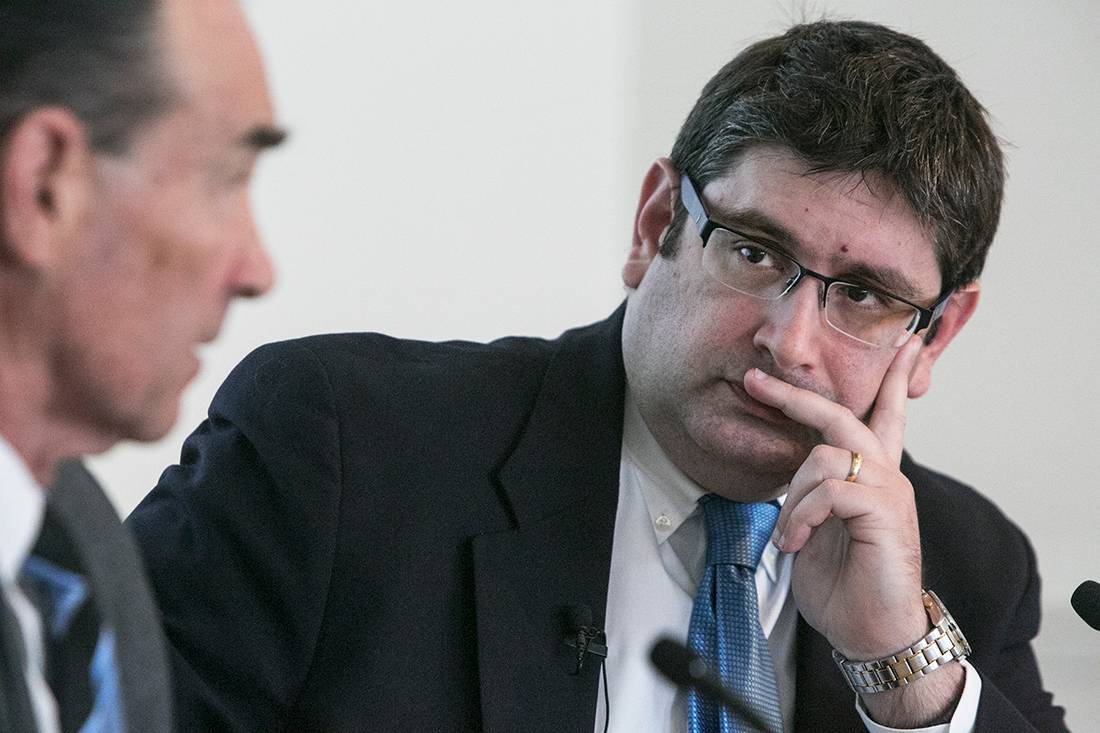 Cuba wants improved relations with the United States, but President Trump's recent return to decades-old travel and economic restrictions on the communist island prohibit that possibility, a Cuban diplomat said Wednesday at Duke.
"We believe in relations," Miguel Fraga, first secretary of the Cuban embassy in Washington, D.C., said during a talk at the John Hope Franklin Center.
President Obama had eased travel and economic restrictions on Cuba, saying at the time that more than 50 years of isolating the island had not resulted in desired improvements in human rights and political and economic freedoms.
The Trump administration reinstated some restrictions after U.S. diplomats mysteriously fell ill in Cuba. The U.S. blamed the Cuban government and expelled more than a dozen Cuban diplomats.
Fraga dismissed the accusation, saying the Cuban government had offered to help the U.S. investigate the incidents, but the government will not share its information with Cuba.
"You can always find an excuse against normal relations," Fraga said, citing polls in both countries showing a majority of citizens want better relations between the two countries.
"You only need good will and respect. We need Congress to change those things. We can have normal relations if we work together for that."
The Trump administration's decision to widen trade and travel restrictions was based in part on concerns the Cuban military was benefitting from more open trade under the Obama changes.
"We have strengthened our Cuba policies to channel economic activity away from the Cuban military and to encourage the government to move toward greater political and economic freedom for the Cuban people," Treasury Secretary Steven Mnuchin said in a recent statement.
Fraga dismissed the idea that its communist form of government and human rights violations were reasons to restrict relations. He said the United States has relations with other communist countries – Vietnam and China – and didn't place embargoes on regimes of Pinochet in Chile or Somoza in Nicaragua, where human rights were severely limited.
He said Cuba has offered to assist with medical aid and repairs in the aftermath of the recent hurricane destruction in Puerto Rico but has not received a response from the United States.
Asked if Cuba enforces blackouts on Internet activity, he said it does block U.S. propaganda broadcasts, but Cuba's Internet access is growing and is largely limited because it is expensive.
Moderator Patrick Duddy, a former U.S. Ambassador to Venezuela who teaches at Duke, said Cubans who disagree with Cuba's political and economic system can't pursue a recourse electorally, and that Cuba has only privatized about 10 percent of its workforce.
"Are changes coming?" Duddy asked Fraga.
"I think that Cuba has been changed a lot," Fraga said, citing the country's move from about zero percent to 10 percent of its work force in the private sector as one of the changes supported by Cubans. He added they do not support privatizing education and health care.
He cited positive health and education statistics among Cubans, including a 99 percent immunization rate (1 percent declines shots for religious reasons, he said), and a 100 percent literacy rate.
Fraga repeatedly said there is a lot of misinformation about Cuba.
"I always say, if you don't believe me, go to Cuba," he said.
Wednesday's talk was sponsored by the John Hope Franklin Center and Duke's Center for Latin American and Caribbean Studies.