Blue Devil of the Week: Making the Duke Marine Lab Home
Dominick Brugnolotti makes sure happiness is abound at the Beaufort lab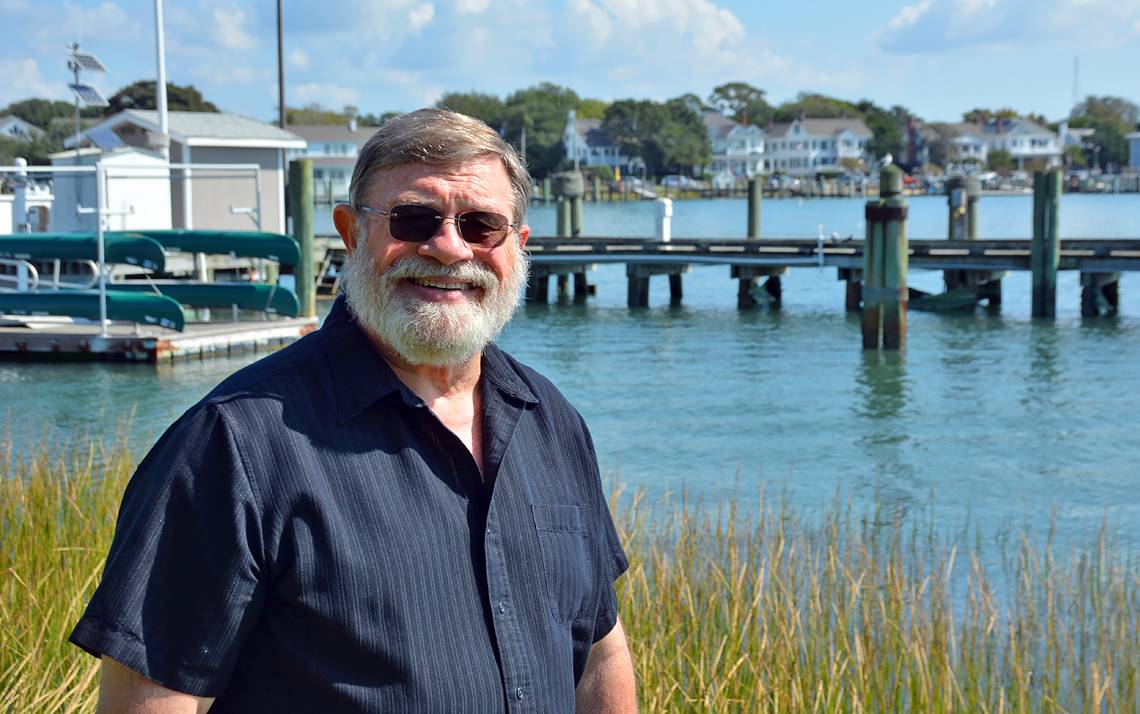 Name: Dominick Brugnolotti
Position: Director of Duke University Marine Lab Campus Services
Time at Duke: 35 Years
What he does at Duke:
Brugnolotti started working at the Marine Lab 16 years ago, after nearly two decades working in dining, residence life, transportation, concessions and more at Duke's Durham campus. The role prepared him well for the Duke University Marine Lab in Beaufort, where he's a jack of all trades. One day he is showing the campus to the Board of Visitors, and on another day, he's asking students what food they'd like to see more of in the dining hall.
"I do dining. I do housing. I take care of the vending. I've tried, as much as possible, to bring some of the services student affairs has on the main campus to the Marine Lab," Brugnolotti said. "Even though it's an unfair comparison because there's no way the campus has the surroundings like we do."
He even carries around pruners to keep the thorny Pyracantha under control on the walkway by one of the dorms.
Favorite part of the Marine Lab:
"We're small and intimate. I know most of the students by name, which is not something you can do on main campus," Brugnolotti said. "I see the students every day and have meals with them. I know what's going on in their life and their studies."
Memorable day of work:
It only took a matter of seconds for Brugnolotti to recall his favorite day.
"The first day I came over the bridge on Pivers Island," he said.
As he crossed the bridge connecting Morehead City and Beaufort, he spotted the Marine Lab. Sun reflected off the water, which surrounds the campus to the east, south and west.
"You drive over that bridge and you go, 'Thank you God, I work here.'"
First job:
When he wasn't working as stocker at an A&P grocery store in Cary, then 15-year-old Brugnolotti mowed lawns and cleaned up bottles from construction sites.
"Guess I was a bit of an environmentalist even back then," he said.
A special object in his office:
Among the photos of Brugnolotti's eight grandchildren is a painting of a sand dollar made by his daughter, Jennifer. She gave it to Brugnolotti when he started at the Marine Lab. It hangs over his desk and represents the cross.
"It means an awful lot to me," he said.
Something most people don't know about him: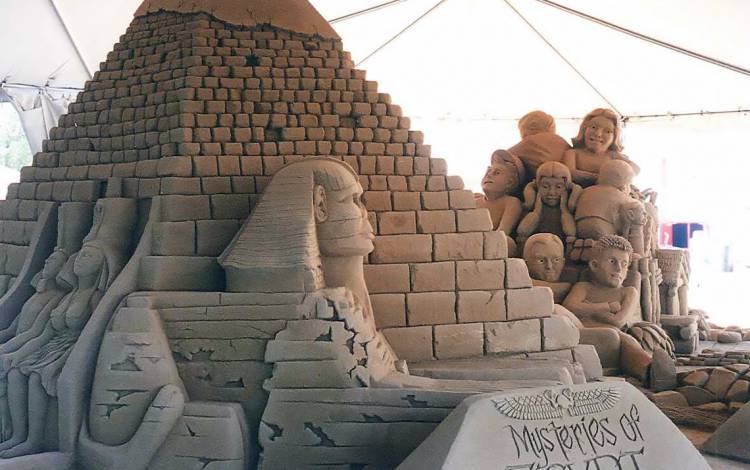 When Brugnolotti started taking his two daughters to the beach about 30 years ago he spent his days building sand castles for them. It was a seasonal hobby until he and his wife, Lynn, visited the North Carolina State Fair in 1991 and she saw a group of sand sculptors called "Sandy Feat."
"Lynn walked up to them and said you need my husband on the team," Brugnolotti said.
He joined the Sandy Feat team the next year and began making castles and life-sized mermaids. His favorite project came in 2011 when the IMAX Theatre at Marbles opened in Raleigh. To celebrate the two opening movies – "Egypt" and "Amazon" – Sandy Feat used 110 tons over 10 days to build a pyramid, sphinx and a jungle.
Nominate a colleague to be the next Blue Devil of the Week