5 Free Things to Do at Duke in November
Enjoy concerts and short films and see a photography exhibit
Get ready for a photo exhibit, holiday concerts and guitarist Joe Henry this November at Duke.
The Working@Duke editorial team searches the Duke Event Calendar to bring you five free things to do at Duke each month during the academic year. Check out these events and visit Duke Today in early December for another batch of free, fun things to do around campus.
Nov. 7-17 – "The Unknown Soldier" and "In/Visible Wounds"

Photo courtesy of David Jay/THE UNKNOWN SOLDIER.
Visit the Fredric Jameson Gallery in East Campus' Friedl Building to see "The Unknown Soldier" exhibit. David Jay's photography showcases pictures of wounded soldiers in military hospitals and returning home from the wars in Iraq and Afghanistan. Jay is a fashion photographer whose work has appeared in Vogue, The New York Times and USA Today. The exhibit runs to Friday, Nov. 17.
Accompanying "The Unknown Soldier" is the "In/Visible Wounds" speaker series by the Forum for Scholars and Publics. The schedule is "Portraying and Expressing the Experiences of War" (Nov. 7), "Representation and Disability" (Nov. 10), "Meanings of Military Service: An Intergenerational Conversation" (Nov. 12), "Interpreting and Diagnosing War-Related Trauma" (Nov. 15), and "Military Experience and Performing Arts" (Nov. 17).
See the full schedule and additional details here.
Nov. 12 - Duke University String School 50th Anniversary Celebration

The Duke University String School invites you to a 50th anniversary orchestra concert at 6:30 p.m. in Baldwin Auditorium. The school teaches violin, viola, cello, and bass through private lessons, chamber music groups and orchestras for students in grades K-12. The show is directed by Erica Shirts, director of the string school.
Nov. 17 – Food + Films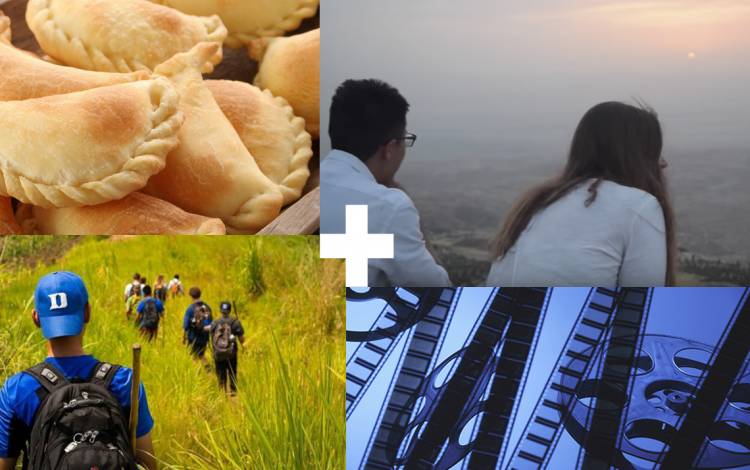 Schedule a lunch break from noon to 1 p.m. and head to Perkins Library 217 for a screening of eight short films about Duke study abroad experiences made by current students and alumni. Stop by to see films, snack on empanadas and take part in global trivia.
Nov. 24 – Duke Volleyball vs. UNC Chapel Hill

Head to Cameron Indoor Stadium to cheer on the Duke women's volleyball team when they take on UNC Chapel Hill at 6:30 p.m. The game is free and wraps up the regular season for the Blue Devils.
Nov. 28 – Duke Chorale Christmas Concert

The Duke Chorale, directed by Rodney Wynkoop, presents its annual Christmas Concert at 7 p.m. at Duke University Chapel. The performance features seasonal selections by the Chorale, carols for the audience to sing along to and stories for children. Attendees are asked to bring one non-perishable food item. Pre-concert music on the carillon begins at 6:30 p.m.