What To See This Week at Duke
Still many noteworthy events on fall break calendar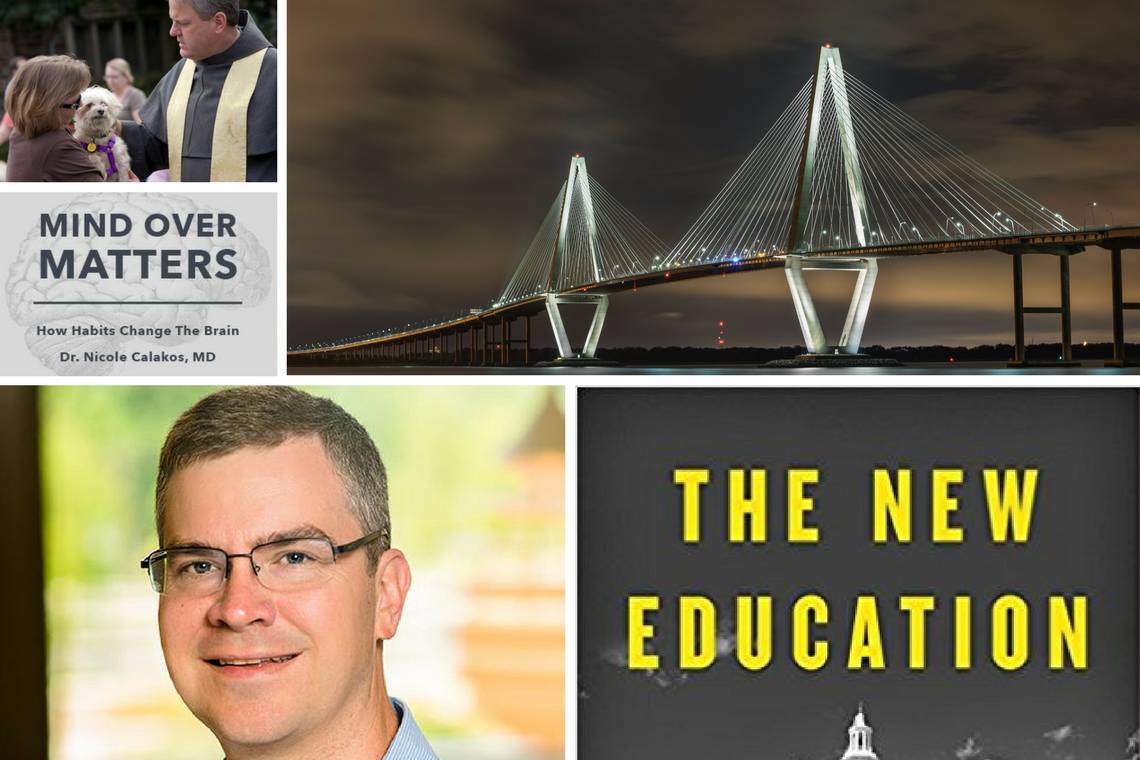 Habits have many upsides, though old habits -- and often, bad habits -- die hard. In "Mind Over Matters: How Habits Change the Brain," Duke neurologist Dr. Nicole Calakos will discuss the good, the bad and the ugly of habits and what changes in our brain when we develop them. Calakos, associate professor of neurology and neurobiology at Duke, studies how parts of the brain undergo long-lasting changes in response to experience and how diseases disrupt this process. The program is part of Science & Society's Periodic Tables open forums where scholars engage the public in relevant scientific issues. 7 p.m. Tuesday, Motorco Music Hall, Durham. $5 at the door or at motorco.com.
When Cathy Davidson looks at research universities, she sees institutions that still look very much as they did in the 1920s. A former Duke vice provost for interdisciplinary studies, Davidson returns to campus to talk on "How to Revolutionize the University to Prepare Students for a World in Flux." Now director of the Futures Initiative at the City University of New York, Davidson seeks a curriculum that makes students leaders of change. She will share stories of educators who promote learning that values creativity, dexterity, innovation and social change. Edward Balleisen, Duke's current vice provost for interdisciplinary studies, will join her in the conversation. 4 p.m. Wednesday, Penn Pavilion.

One talk this week features two Southern mayors who have been in office for a combined 56 years discussing leadership and the challenges facing American cities. Joe Riley, who was elected for 10 terms as mayor of Charleston, S.C., and Durham mayor William Bell will talk about contentious legacies of classism and racism and other urban challenges. Public policy professor Fritz Mayer will moderate. 5.30 p.m. Thursday, Room 223 Sanford School.
Hip-hop is now attracting attention from the music theorists. The scholars who write about Renaissance chromaticism are finding a lot of interesting depths in the popular music. So here comes to campus Kyle Adams, chair of the prestigious University of Indiana Department of Music, to talk about "Parameters of Phrase in Hip-Hop." Adams, who is a leading scholar of 16th century music, has developed theories about the musical and rhythmic aspects of rap lyrics and how they relate to the underlying beat. Adams has collaborated with Duke music professor Nick Stoia on projects including a study of the use of rap lyrics as evidence in civil and criminal trials. 4 p.m. Friday, Room 104 Biddle Music Building.

It's an event where you come for the animals and stay for the spirit. The annual Blessing of the Animals, held on the Feast Day of St. Francis of Assisi, is an ecumenical service for animals and their human friends. Francis' writings -- "Let creatures all give thanks to thee/And serve in great humility" – serve as inspiration for the event, which in past years has attracted the small -- hamsters and snakes – and the large, including horses. Of course, there will be plenty of dogs and cats. Humans are asked to bring only animals that are safe around children and other animals.