New Seed Grants to Support Faculty Initiatives Advancing Together Duke Goals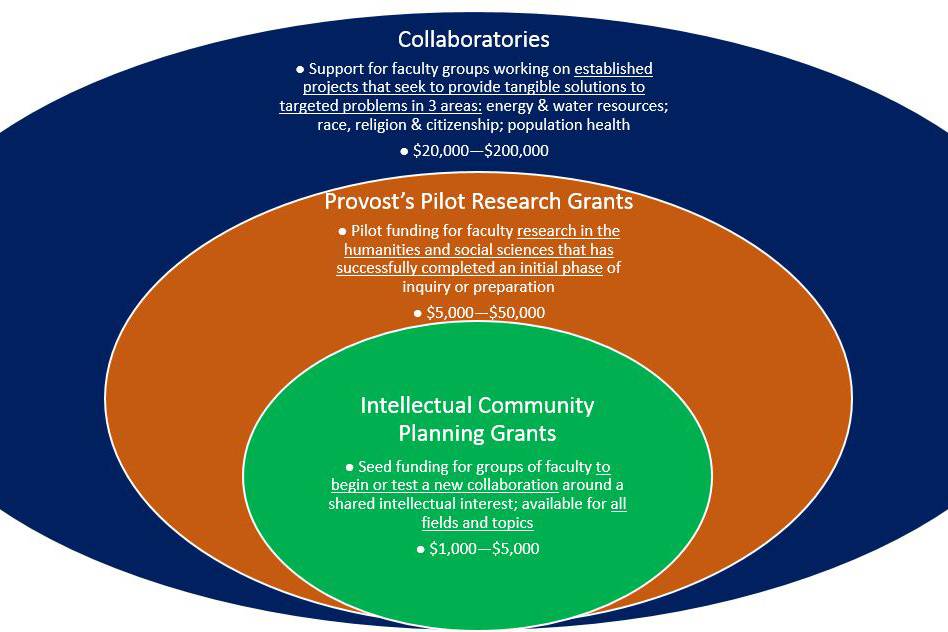 There's no lack of ideas from Duke faculty for collaborative interdisciplinary research projects involving both fundamental inquiry and solutions for real-world problems. In the wake of Together Duke, the university's academic strategic plan, the university is adding new resources to help faculty move forward on these ideas.
In 2016, new seed grants helped Duke faculty create groups for microbial ecologists to gather and discuss their research; an interdisciplinary team of physicians and global health specialists to develop low-cost diagnostic tools and other devices to improve breast and cervical cancer outcomes in impoverished global communities; and a collection of environmental scientists, and public policy and global health experts to study sustainable ways of protecting the environment that also benefit the affected community.
All three projects received Intellectual Community Planning Grants (ICPGs) from the office of the provost and the vice provost for interdisciplinary studies. It's an example of how the university is implementing the strategic plan's vision of creating collaborative faculty resources to promote "discovery, debate, curiosity, artistic creation and inspiration."
The grant proposals to date have addressed specific challenges faculty members face in trying to create an intellectual community that will strengthen scholarship in their fields.  Duke faculty in the African humanities built a virtual space for them to discuss issues regularly with other Africanists across the state. Nursing faculty studying global health care for people living with disabilities used their grant to meet with faculty from other disciplines to expand their expertise beyond nursing.
The grants are open to faculty across the university. Past recipients came from the basic and applied sciences, humanities and social sciences, theology, medicine and engineering. Group goals ranged from grant proposals, seminars and workshops to curricular development and the creation of online clearinghouses.
These grants were cited in Together Duke as a continuing point of emphasis for the university. Deadline for applications for the current round of Intellectual Community Planning Grants has been extended to Friday, Oct. 27. Two new additional grant programs that build on the ICPG are also now being offered to support strategic initiatives. (See full list below).
1. Intellectual Community Planning Grants
Seed funding to support a group of faculty to begin or test a new collaboration around a shared intellectual interest. Project funds ranging from $1,000 to $5,000 will be awarded for use during the 2018 calendar year. This is the third year of this grant opportunity; recipients from the grant cycles in both the first and second years represent a broad range of groups and new projects. Deadline: Extended to Oct 27
2. Provost's Pilot Research Grants (new)
Pilot funding to support innovative faculty research in the humanities and social sciences—across and between all disciplines—that has successfully completed an initial phase of inquiry or preparation and with the potential to have broad and sustained impact. Project funding will range from $5,000 to $50,000 per project for a fiscal year. Deadline: Dec 15
3. Collaboratories (new)
Collaboratory grants will provide support for groups of faculty working on more established projects that seek to provide tangible solutions to targeted problems in three areas: energy & water resources; race, religion & citizenship; and population health. Duke has the intellectual resources and organizational nimbleness to convene technical, legal, scientific, ethical, cultural and historical explorations of these issues. By drawing on disciplinary depth, interdisciplinary strengths, and commitment to engagement, we have the capacity to make crucial research contributions in these vital areas and to serve as an important node for convening stakeholders. Project funding ranges from $20,000 to $200,000 annually. Deadline: Dec 15