Giving Parents a Hand
Duke Child Care Partnership helps employees find best fit for their kids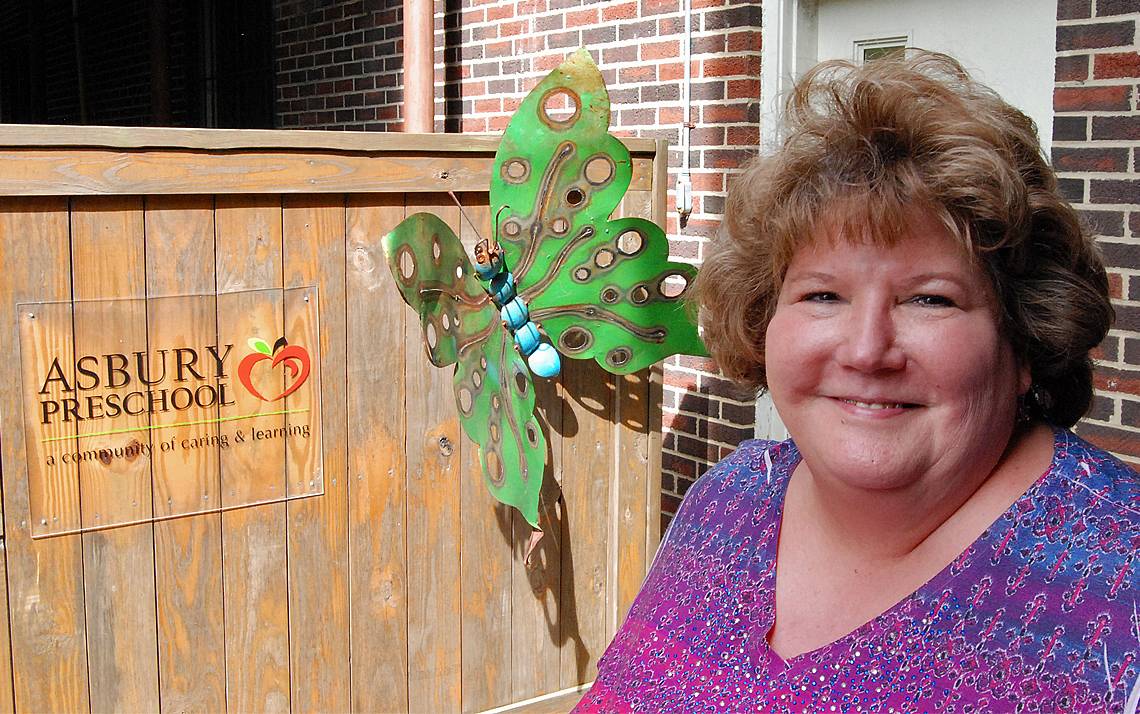 There was one piece of daycare advice Stanton and Jessica Daries heard often when they were expecting their first child.
Friends and co-workers were quick to tell them to get their daycare plans nailed down as early as a possible.
But when Stanton, an information technology analyst at Duke Health Technology Solutions and Jessica, a physical therapist at Duke Regional Hospital, started researching where to send their daughter, they found that good advice suddenly became harder to find.
So, when they came across the listing for daycare centers – complete with locations and ratings – in the Duke Child Care Partnership page on the Duke Human Resources website, it helped provide the answers they were after.
"I really appreciated it," Stanton said. "We were pretty confident that whatever daycare we went to on that list, we would be in good hands. I didn't have to keep digging into research. … It was just very convenient to have that."
The Duke Child Care Partnership, a program run by Duke Human Resources, offers priority placement to Duke faculty, staff and students, in exchange for membership in the partnership and listing on Duke's website. The partnership consists of 36 daycare centers in Durham, Orange and Wake Counties that maintain a four or five-star rating from the North Carolina Department of Health and Human Services and pass an annual inspection by Duke staff.
Providers on the list say they enjoy the credibility Duke's approval provides.
"It's a blessing to have the opportunity to be on the website," said Dalphia Murphy, owner and director of Little People Day Care Center on Miami Boulevard in Durham. "I appreciate it. I think the parents appreciate it, too."
Duke has two on-site daycare centers – The Little School at Duke and the Duke Children's Campus. With roughly 300 spots between the two, demand far exceeds the available space.
"The on-site centers fill up so fast and we know with 38,000-plus employees, you're going to have ones with children who need child care while the parents go to work," said Gina McKoy, program coordinator for the Duke Child Care Partnership. "The partnership is a nice way for parents to at least have a starting point to look at some centers that have been vetted."
That was the starting point for the Daries family. The first place the family visited, around six months before Lucy, now six months old, was born, was Asbury Preschool on Duke's list.
"I think it helps tremendously," said Nancy Lehman, director of Asbury Preschool, which is at Asbury United Methodist Church near East Campus. "It's like a vote of confidence. I think parents are confident in Duke as an employer. So if we're good enough for Duke, we must be doing something right."
After visiting a few other facilities, the Daries family decided Asbury Preschool was the right choice.
"We love it, they're fantastic," Stanton said. "The two teachers that handle the infant class are very caring and considerate. Lucy bonded with them very quickly and when I put her down in the morning, she'll crawl over to one or the other really fast."