Full Frame Documentary Film Festival and PBS's POV Present Free Webinar to Promote Documentary Literacy for Educators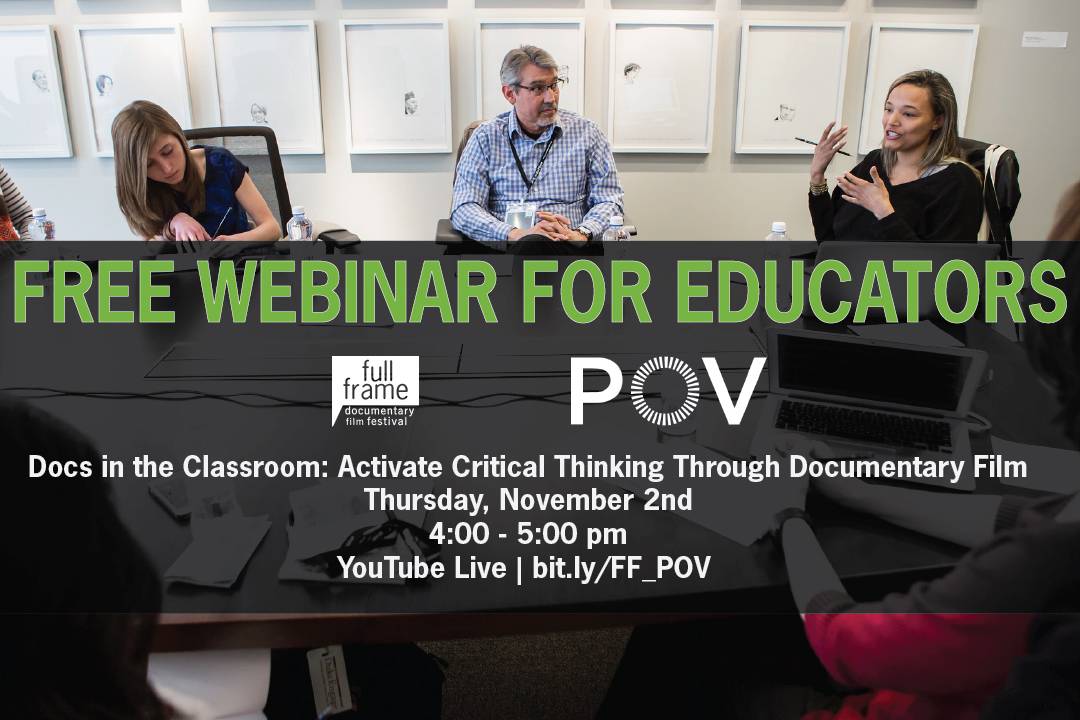 Educators from around the country will take part this week in a live streamed training session from the distinguished Full Frame Documentary Film Festival and PBS' POV series, television's longest-running showcase for independent nonfiction films on how the documentary film can bring value to the classroom.
The session on "Docs in the Classroom: Activate Critical Thinking Through Documentary Film" will begin at 4 p.m. Thursday, Nov. 2. The free online webinar will be live streamed via the Full Frame YouTube Channel (the webinar will be recorded and made available at the conclusion of the session.)
Full Frame education coordinator and Durham public school teacher Ashley Solesbee will feature the proven instructional approach from Full Frame's Teach the Teachers program using POV's in-depth educator resources. The award-winning documentary Brooklyn Castle by Katie Dellamaggiore will be used as a model for applying these methods, and the accompanying POV materials will provide teachers classroom assets.
"We are honored to build upon a longstanding relationship with POV in this endeavor," said Deirde Haj, Full Frame's director. "Bringing together Full Frame's eminent educational initiatives and POV's in-depth resources for educators and nontraditional learners, this powerful presentation will provide practical tools for teachers, and speaks to the power of film to nurture conversation in a classroom setting."
"Integrating documentary film into my classroom transformed my practice as an educator," Solesbee said. "Documentary film builds bridges to literacy and critical thinking skills for students in ways standard text-based materials just can't do. As teachers, if we change our perspective to see documentary film as a sort of 'live text' rather than just 'watching a movie in class,' we get to engage students in new ways of thinking about the world around them."
The webinar and partnership with POV expands the educational offerings of Full Frame, which include the School of Doc, Teach the Teachers and the annual Youth Screening. The Full Frame Documentary Film Festival returns to downtown Durham, April 5–8, 2018.