The former dean of the Duke University School of Nursing and the longest-serving provost in university history each received Duke's highest award for service Friday night during the annual Founders' Day celebration at the Washington Duke Inn.
Catherine Gilliss, the current dean of nursing at the University of California, San Francisco (UCSF), and Peter Lange, the Thomas Langford University Professor of Political Science and Public Policy, received the University Medal from Duke President Vincent Price.
In addition, Thomas Nechyba, professor of economics and director of the Social Science Research Institute, received the Alumni Distinguished Undergraduate Teaching Award. Broadway star Charles Randolph Wright Jr., a 1978 graduate of Duke, received the Distinguished Alumni Award.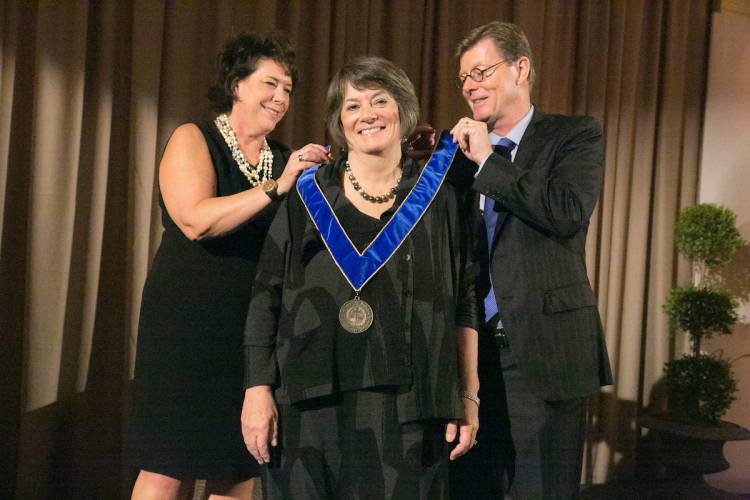 Gilliss served as dean of Duke's School of Nursing from 2004-2014 and oversaw a growth in student population, the construction of a new school building and the creation of Ph.D. and Doctor of Nursing Practice programs that prepare nurses for the challenges of a changing health care system. These achievements contributed to the school's reputational rise; this spring U.S. News & World Report ranked it as the top nursing school in the country.
She recently took over the leadership of the UCSF nursing school, where she had received her Ph.D.
"Catherine Gilliss made a tremendous contribution to this university," Price said during Friday's event. "She modernized and renewed the School of Nursing for the challenges of the 21st century. And even though she is back in her native California, she will always be a Blue Devil."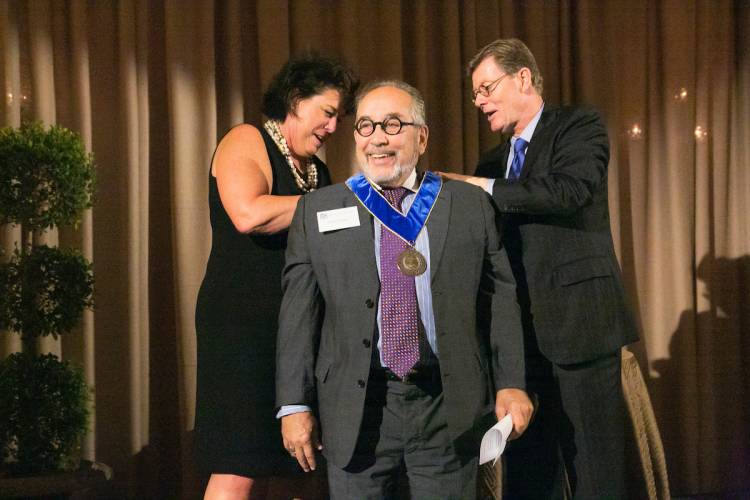 Lange served as Duke's provost from 1999 to 2014. Working alongside two presidents, he oversaw changes in the curriculum; the recruitment of dozens of key faculty members; the creation of DukeEngage, Bass Connections and other innovative undergraduate programs; and the establishment of Duke Kunshan University.
"Duke is proud to have many distinguished faculty members, but few on campus have played as important a role as Peter Lange in transforming Duke into an ascendant world-class university," Price said.
The Alumni Distinguished Undergraduate Teaching Award, the only university teaching award selected by undergraduates, is the second major teaching award at Duke for Nechyba. In 2007, he won the University Scholar/Teacher Award.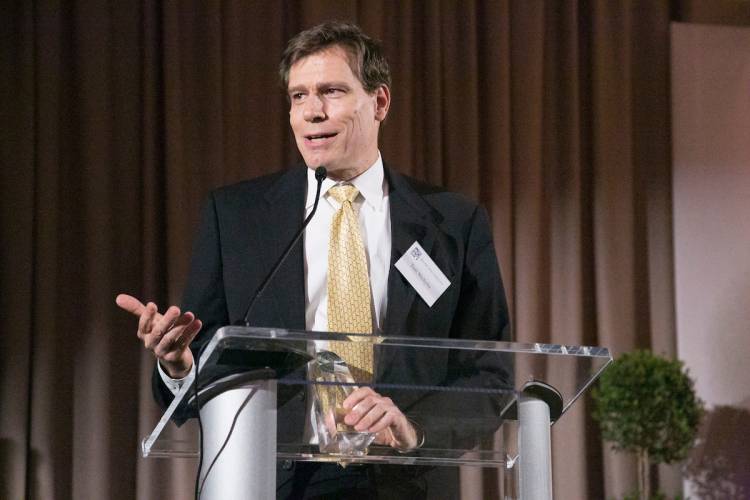 After joining the Duke economics faculty in 1999, Nechyba established EcoTeach, which helps undergraduates navigate within and beyond the economics department. He then worked to appoint a new corps of dedicated faculty, promoted the intellectual rationale for a new core curriculum, and designed the pedagogical means to achieve it.
Nechyba "works tirelessly to make conceptual economics more accessible," Price said at Friday's dinner. "Tom is beloved by his students for his entertaining lectures, good humor and genuine interest in their success."
In presenting the alumni award to Wright, Price noted that the actor, director and playwright came to Duke as an Angier B. Duke Scholar on a pre-med track.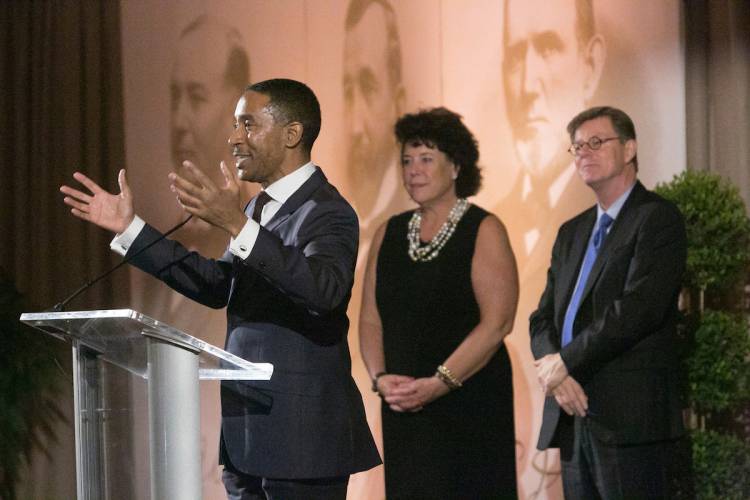 "Charles was personally encouraged by (late Duke Trustee Emerita) Mary Semans to pursue acting in London and train as a dancer with the Alvin Ailey Co.," Price said. "These experiences -- and the fortuitous decision to attend a performance of 'Pippin' instead of an organic chemistry class -- inspired him to forgo medical school to pursue his tremendously successful career in theater and film."
That career has included Broadway performances in "Dreamgirls" and directing plays such as "Motown: The Musical," and popular revivals of "Porgy and Bess" and "Guys and Dolls." He also has written acclaimed works for theater, television and film.
The Founders' Day ceremony celebrates the founding of the university and provides an opportunity each year for the university to reflect on its history. Traditionally held as a public event in Duke Chapel, it was held this year as a private dinner during a week of events to celebrate Price's inauguration.