Duke to Host Conference on Geometry of Redistricting
Thursday Nov. 2 through Sunday, Nov. 5, Searle Conference Center, West Campus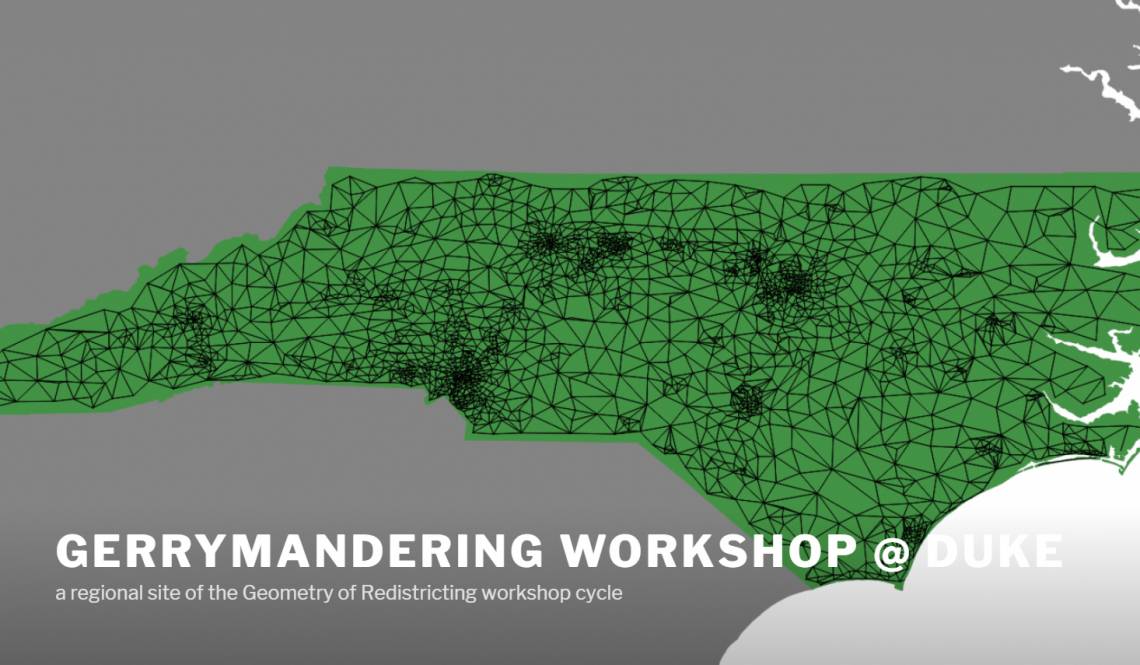 DURHAM, N.C. -- Speakers from law, civil rights, math, computer science and politics will gather at Duke University Thursday, Nov. 2, through Sunday, Nov. 5, to discuss gerrymandering, including the ongoing litigation in North Carolina.
The first two days of the conference will feature lectures and panels from experts on legal, mathematical and other aspects of redistricting. Speakers include:
Tufts University math professor Moon Duchin
Duke law professor Guy-Uriel Charles
Attorney Allison Riggs of the Southern Coalition for Social Justice
Duke math professor Jonathan Mattingly
University of North Carolina law professor Michael Gerhardt
Tom Ross, UNC President Emeritus
The public portion of the event is from 9 a.m. to 5 p.m. on Thursday, Nov. 2, and Friday, Nov. 3, in the Searle Conference Center on the university's West Campus, 10 Bryan Searle Dr. This portion of the conference is free and open to the public.
Saturday and Sunday, Nov. 4-5, will be devoted to smaller hands-on workshops on becoming an expert witness, incorporating redistricting concepts into the high school or college classroom, and using coding and GIS skills to tackle technical challenges related to redistricting.
For a complete schedule and list of speakers please see https://sites.duke.edu/gerrymandering/ .
Register online at https://sites.duke.edu/gerrymandering/registrationapplication/.
Map and parking options at https://medschool.duke.edu/sites/medschool.duke.edu/files/field/attachments/map_to_the_searle_center.pdf.