Championing Diversity and Inclusion
The Office of Institutional Equity is seeking nominations for its annual Equity, Diversity and Inclusion Awards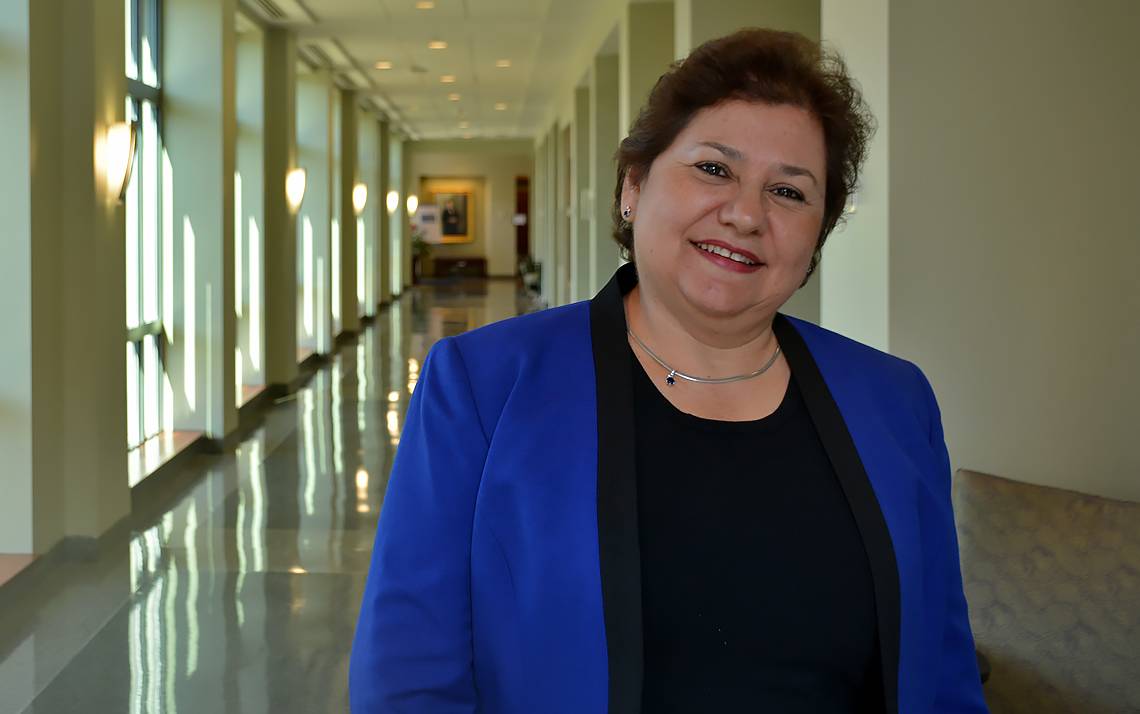 Through the stages of her life, Rosa Solorzano has learned the value of empathy in the health field.
Since starting at Duke in 2007, the Colombian-born Solorzano has focused her work on the intersection of health and Spanish-speaking communities. Last spring, the Office for Institutional Equity (OIE) recognized Solorzano with the Equity, Diversity and Inclusion Award, known as The EDI, for teaching cultural awareness and empathy to students working with diverse populations.
"This award gave me a lot of confidence," said Solorzano, a faculty member at the Duke University School of Nursing and Global Health Institute. "Often in public health, one can feel like a salmon swimming against the current. That's the way I've felt many times. I'm still swimming, taking initiative and making a difference."
The Office for Institutional Equity is accepting its next round of nominations for staff, faculty and teams who have employed strategies to promote equity, diversity, and inclusion across Duke University and Health System. The deadline for the Equity, Diversity and Inclusion Awards is Dec. 13.
In addition to Solorzano, Duke Regional Hospital Diversity Leadership Team won the award last year for its efforts in working with the LGBTQ community for health care services.
Award recipients will be recognized on Feb. 20, 2018, at the Samuel DuBois Cook Society Awards Dinner. Winners are automatically nominated for the Duke Blue Ribbon Award for Diversity, which recognize university and health system employees who advance Duke's values in departmental or Duke-wide projects.
"Diversity and inclusion permeates everything," said Robert Crouch, director of diversity, equity and inclusion for Office for Institutional Equity. "The award recognizes individuals and teams who have demonstrated significant behaviors or led initiatives that foster equity, diversity and inclusion."
Crouch used an analogy to explain the award's role in diversity and inclusion, saying it's not enough to be invited to the dinner table. A person must be made to feel his or her voice is important.
"When I think about the Duke community and the award, you see folks who really care," Crouch said. "It's reflected in their work and the contributions they make and how they interact and treat each other."