'Songs of Journey' Concert Invokes Stories of Migration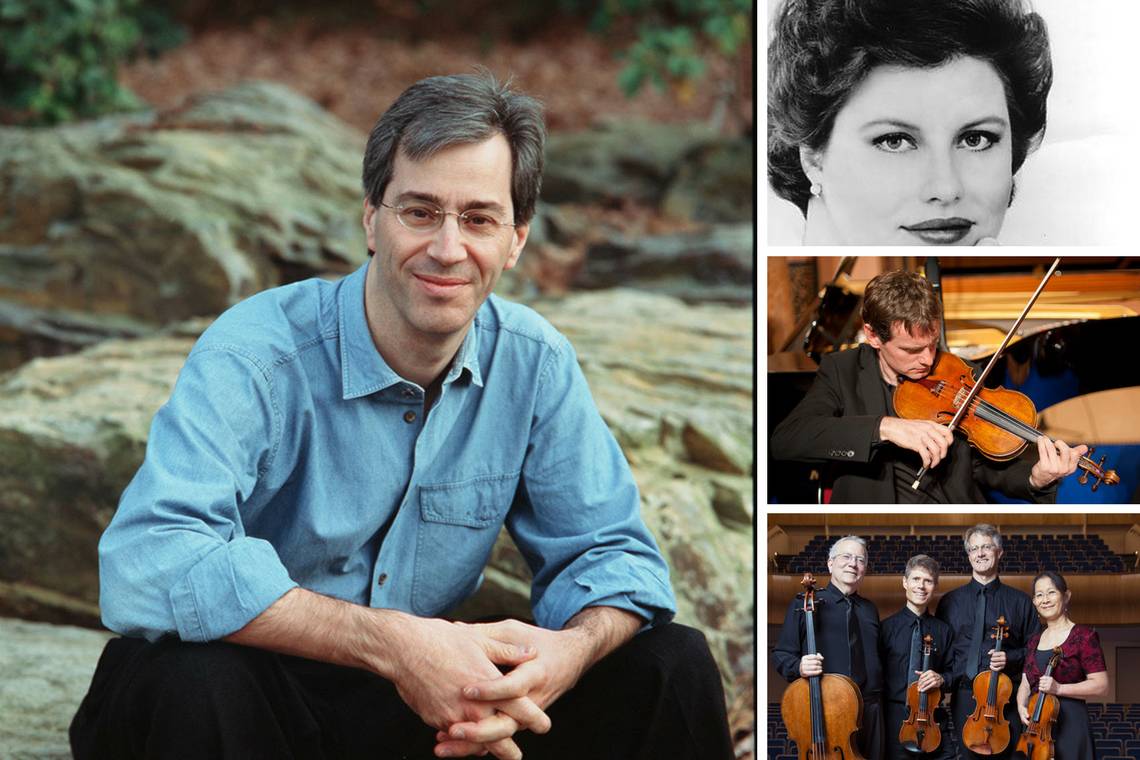 Duke conductors Stephen Jaffe and Rodney Wynkoop will lead a faculty/student chamber orchestra in a concert exploring themes of migration and immigration at 8 p.m. Saturday, Sept. 16, in Baldwin Auditorium.
The free concert features Bright Sheng's "The Stream Flows" with Hsiao-mei Ku as violin soloist; Penka Kouneva's "Scherzo" from String Quartet No. 1, performed by the Ciompi Quartet; Mahler's "Songs of a Wayfarer" with soprano soloist Susan Dunn; and the premiere of Stephen Jaffe's "Migrations" (Chamber Concerto No. 4, for violin and ensemble) with Gabriel Richard, violin soloist.
Duke alumna Penka Kouneva is a composer whose work has been heard widely in her scores for film, video games and the theater including games like "Prince of Persia" and a recent documentary for NASA: "Heroes and Legends."
An emigré from Bulgaria, Penka came to Duke in 1989, becoming the first graduate of Music's Ph.D. program in composition in 1997. Jaffe's "Migrations," premiering at this concert, was commissioned by Kouneva for the Duke Department of Music.
Soprano Susan Dunn, performing Mahler's "Songs of a Wayfarer," has shown her talent on the world's most notable stages, including La Scala in Milan, Lincoln Center's Avery Fisher Hall, and the Vienna State Opera, among others. She made her debut at the Metropolitan Opera in 1990.
This concert is presented in association with the Franklin Humanities Institute as part of the Humanities Futures capstone conference, "Health Humanities and Social Justice: Breath, Body, Voice."