Memorial Service Set for Three Life Flight Crew and Patient
Service to be held Wednesday at 1 p.m. in Duke Chapel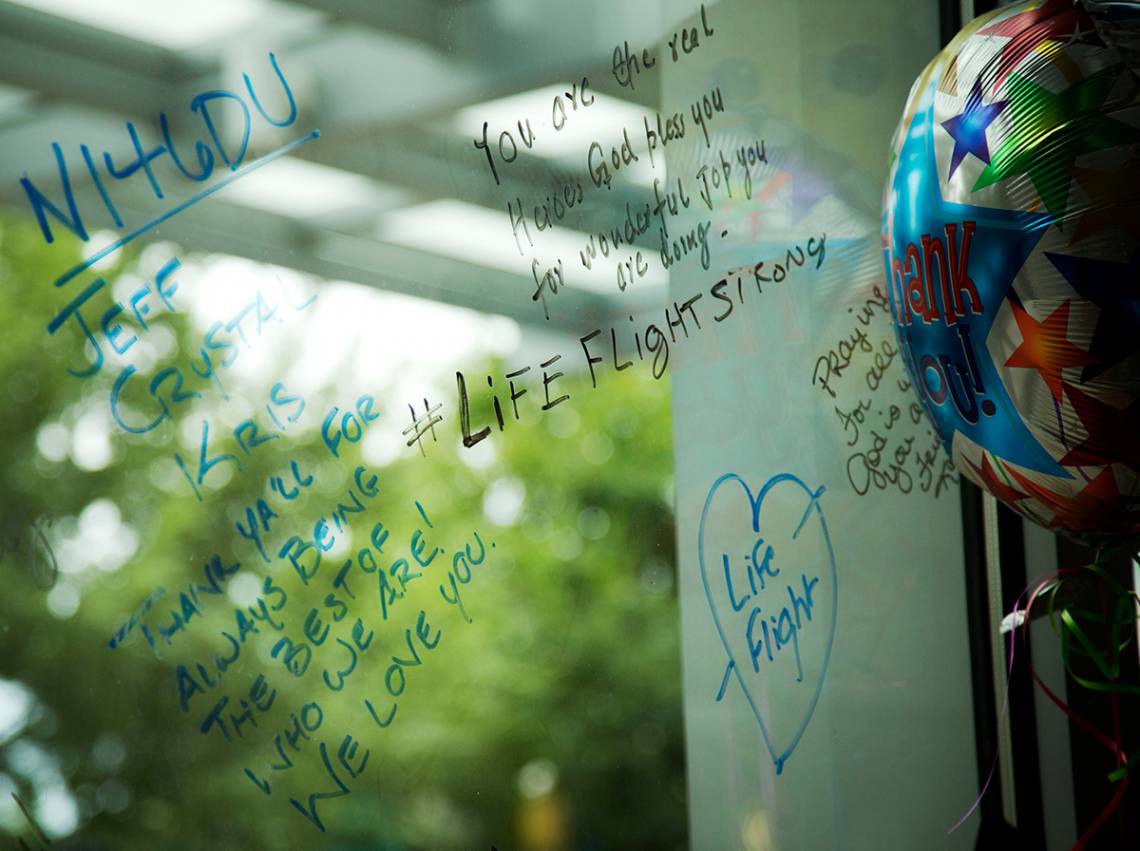 Duke University and Duke Health will hold a memorial service Wednesday, Sept. 20, honoring the three Life Flight team members and a patient who died Sept 8 in a helicopter crash in northeast North Carolina while on route to Duke Hospital.
The service, to be held from 1-2 p.m. in Duke Chapel, will celebrate the lives of Life Flight team members Kris Harrison, R.N., Crystal Sollinger, R.N., pilot Jeff Burke and patient Mary Bartlett.
Following the service, a special tribute will take place in the quad in front of Duke Chapel.
The memorial service will allow the entire Duke community to join together in one place to honor these individuals. Several Duke units have already held gatherings to allow members of the Duke community to pay tribute.
People are also invited to write messages on a special memorial wall at Duke Medicine Pavilion, which will remain in place until after Wednesday's service.
Read More: Short profiles of the Life Flight crew and patient from the News & Observer.