Imam Antepli to Deliver Prayer at House of Representatives
Antepli will also engage in a public disucussion with Rep. David Price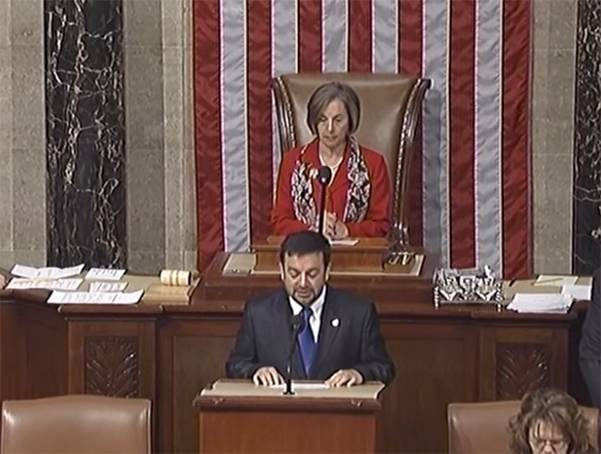 Imam Abdullah Antepli, Duke's chief representative of Muslim affairs, will deliver the opening prayer for the U.S. House of Representatives in Washington, D.C., at noon Wednesday, Oct. 4. Antepli is serving as guest chaplain at the invitation of Congressman David Price, D-N.C.
Antepli said the prayer would focus on pressing issues of our time. The prayer can be viewed live on C-Span, https://www.c-span.org/.
This is the second time Antepli will be delivering the opening prayer for the House; he did so in March 2010 as well.
Earlier in the day, Antepli and Price will engage in a public discussion titled "Faith in Public Life." That conversation, from 8:30-10:15 a.m. in the U.S. Capitol Visitor Center, will be moderated by author, podcast host and CVE analyst Rabia Chaudry. The discussion is sponsored by the Duke in DC office and the Duke Alumni Association.
Antepli previously served as Duke's first Muslim chaplain from July 2008 to 2014. In his current work at Duke, he engages students, faculty and staff across and beyond campus through seminars, panels and other avenues to provide a Muslim voice and perspective to the discussions of faith, spirituality, social justice and more. Antepli also serves as a faculty member in the Duke Divinity School, teaching a variety of courses on Islam and Muslim cultures.
He is the founder and executive board member of the Muslim Chaplains Association and a member of the National Association of College and University Chaplains.