Duke Corporate Education Launches New Program for Project Leaders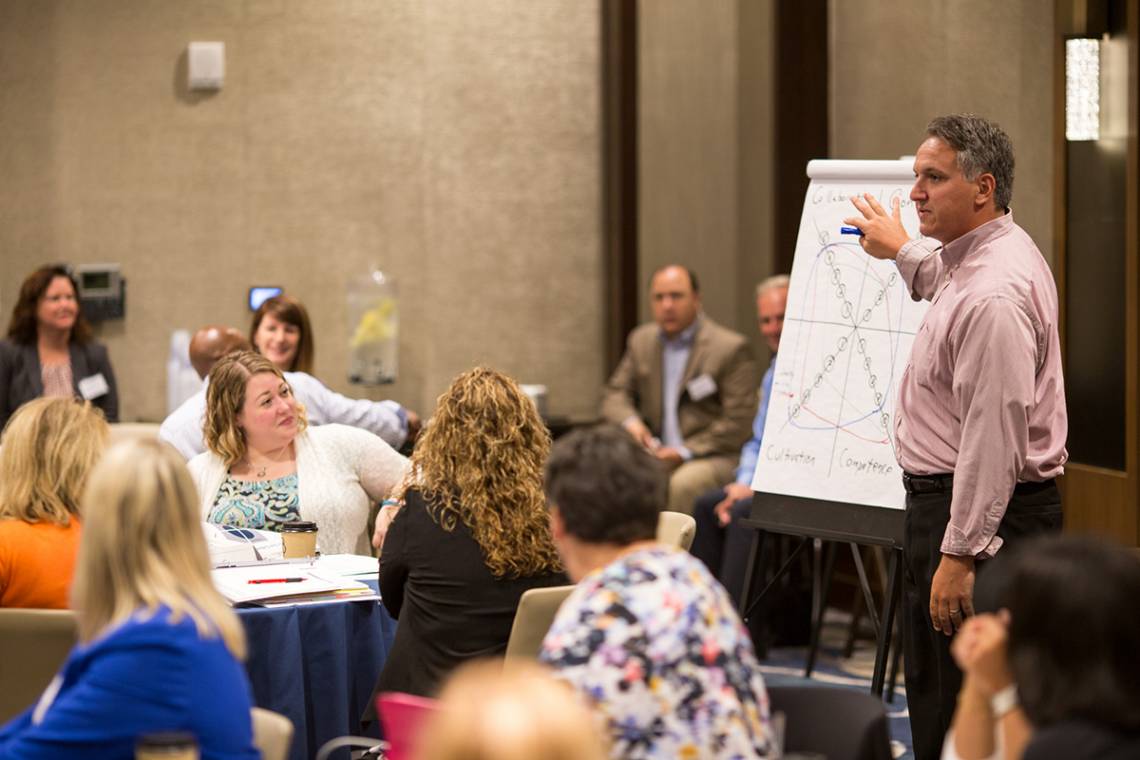 DURHAM, NC -- Leading successful projects and strategic initiatives in a business environment marked by unanticipated market shifts and industry disruptions demands an adaptive approach. To help project managers succeed in this environment, Duke Corporate Education (Duke CE) has launched the Adaptive Strategic Execution Program (ASEP) in collaboration with TwentyEighty Strategy Execution, a global training company, and Duke's Fuqua School of Business.
The partnership blends decades of academic and professional expertise to develop leaders of project-based work. The program will empower project leaders to leverage the three domains that influence and define how work gets done: strategy, work, and people.
"Disruptive technologies, new forms of competition, and more intense globalization are introducing unprecedented volatility and complexity to every industry," said Michael Chavez, Duke CE's chief executive officer. "As a result, project-based work is rapidly expanding and is fast becoming the primary means through which strategy is executed and transformation is being driven. To be successful, project managers have to work more adaptively, learn to navigate both internal and external complexity, and connect the work to strategy and people more fluidly."
The program consists of a series of 2.5-day courses to be held in December 2017 and April 2018 at the recently renovated J.B. Duke Hotel & Conference Center, located on Duke University's campus.
The courses include:
Aligning Work With Strategy
Making Sense of Complexity
Design Thinking for Results
Influencing Without Authority
Building Effective Teams
Managing Critical Relationships
Delivering Business Value
Driving and Influencing Change
"The courses are taught by faculty from Duke Corporate Education alongside educators at Duke's Fuqua School of Business and TwentyEighty Strategy Execution." Participants who complete six courses receive certification, recognizing them as Certified Strategy Execution Professionals.
Program organizers will present a preview with the Becoming an Adaptive Project Leader webinar at noon Sept. 20. Presenters from Duke Corporate Education and TwentyEighty Strategy Execution will share content from the ASEP curriculum.