5 Free, Fun Things to Do at Duke in September
Step into Renaissance Italy, better your Spanish and explore Reynolds Price's home
Each month during the academic year, the Working@Duke editorial team searches the Duke Events Calendar to bring you five free and fun things to do at Duke. In September, attend exhibitions at the Nasher Museum of Art and David M. Rubenstein Rare Book & Manuscript Library or sit back and listen to a faculty member perform Bach.
Tuesday, Sept. 12 - Green Workplace and Wellness Presentation

Learn how to make your workplace greener with Sustainable Duke and Duke Wellness. Sustainability Coordinator Rebecca Hoeffler will discuss environmental initiatives that can be utilized to reduce carbon footprints. And Tom Szigethy, associate dean and director of the student wellness center, will offer wellness tips to improve physical and mental health.
The presentation is from noon-1 p.m. at Rubenstein Library Carpenter Conference Room 249
Saturday, Sept. 16 – Songs of Journey
Songs of Journey is a gala concert featuring Duke conductors Stephen Jaffe and Rodney Wynkoop leading a faculty and staff chamber orchestra. The show will touch upon themes of migration and immigration. Songs of Journey will also include Duke's Ciompi Quartet performing work by Duke alumna Penka Kouneva.
The performance is from 8-9:30 p.m. in Baldwin Auditorium.
Sunday, Sept. 17 – Family Day at Nasher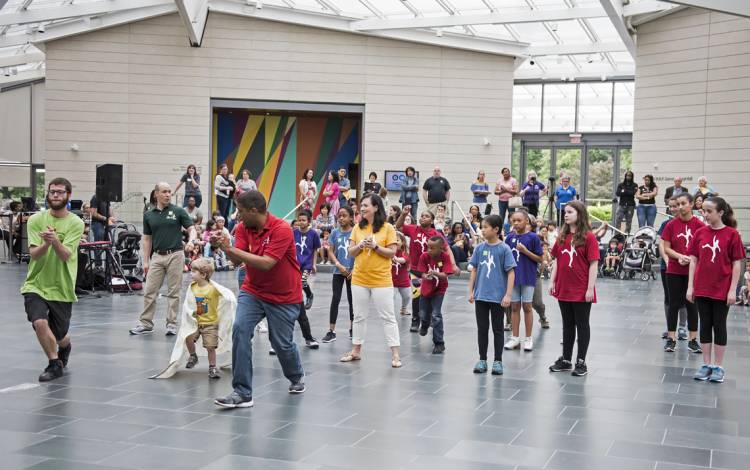 The Nasher Museum of Art will hold a family day with activities centering on Renaissance Italy. Activities will be themed around The Medici's Painter, a collection of paintings and drawings by Carlo Dolci. The artist was a favorite of the Medicis, a wealthy family of merchants in Florence.
Guests can dress up like the Medicis for a portrait and interact with a "musical petting zoo" and make a map inspired by Jacopo de' Barbari's A Portrait of Venice.
The event is from noon-4 p.m. at the museum and includes free admission to the Dolci exhibit.
Monday, Sept. 25 –Spanish Conversation Club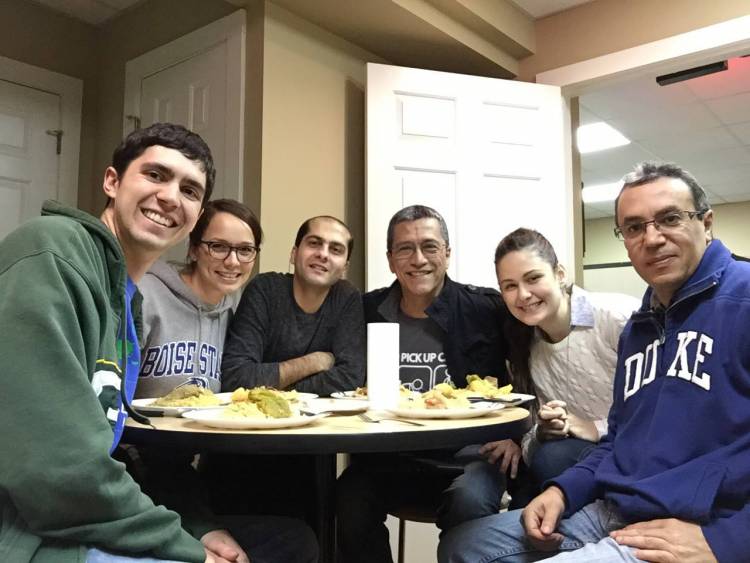 Improve your Spanish and meet native Spanish speakers at the International House. The organization holds a Spanish conversation club on Monday night.
The club meets from 6:30-7:30 p.m. at International House.
On Tuesdays, a Chinese Conversation Club is held from 5:15-6:15 p.m. at Perkins Library 118. Minimum level of Chinese 200 course is required.
Thursday, Sept. 28 – Exhibit Reception: Dream of a House: The Passions and Preoccupations of Reynolds Price

A special talk, reception and book signing is scheduled featuring the Rubenstein Library Photography Gallery curators Alex Harris and Margaret Sartor. The newest exhibit – on display until Nov. 5 – shows guests the world of writer and Duke professor Reynolds Price through photographs by Harris.
Price was a writer whose work includes "A Long and Happy Life," "Kate Vaiden" and numerous books of poetry. He worked at Duke for nearly five decades.
The reception is from 5-7 p.m. at Rubenstein Library Holsti-Anderson Family Assembly Room 153.
For more Duke events, visit the calendar.