Duke's women's basketball team, traveling in Italy for a pre-school trip, started out strong with an 84-66 defeat of the Netherlands National Team on Aug. 16. But some of the best moments have come as the team traveled through Rome, Florence and other parts of Italy.
Before the game against the Netherlands, the team went to see the Trevi Fountain, which is an amazing example of Baroque art with its soft, natural lines and fantasy creatures, who embodies movement as the soul of the world. The fountain is a true wonder, a jewel of water and stone that is located in the center of the city.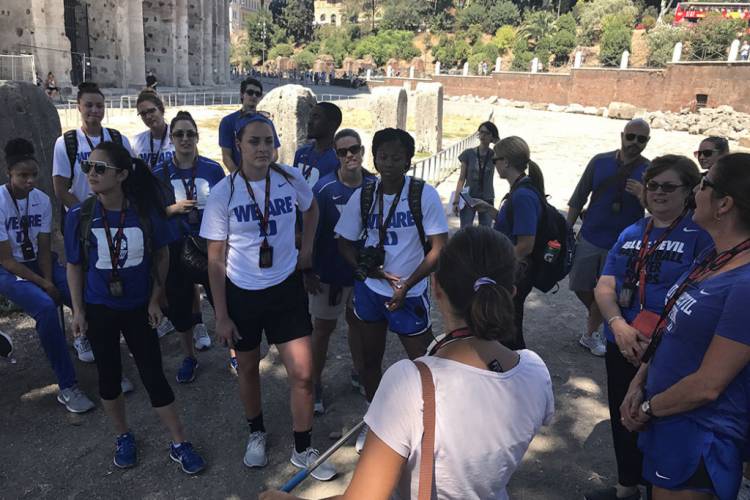 The Blue Devils walked along the streets and saw many different ancient monuments before arriving at the Pantheon. The Pantheon is a striking 2000-year-old church that is considered to be the best preserved of Rome's ancient monuments.
Duke closed the touring for the day at Piazza Navona. Rome's central showcase square, Piazza Navona, features ornate fountains flanked by colorful baroque palazzi and entertaining street artists. The squad then grabbed a meal around the area before heading back to the hotel.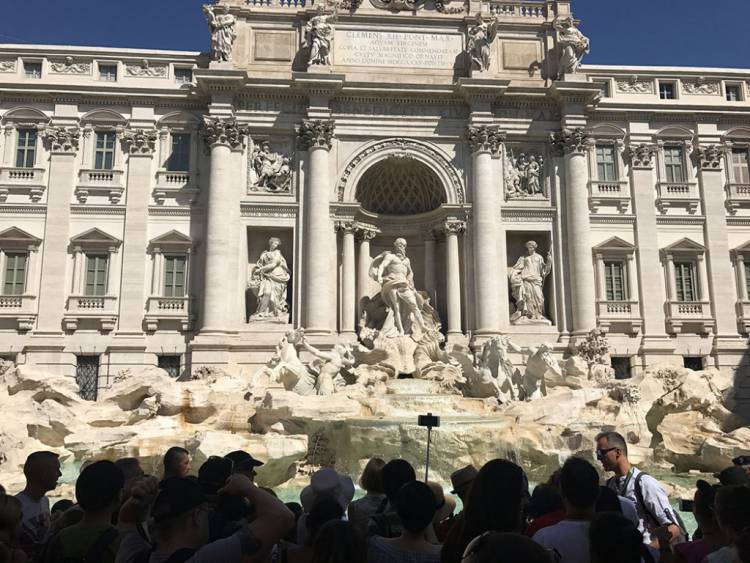 Some of the staff went off and toured the Piazza di Spagna, which is an imposing 135-step staircase that was inaugurated by Pope Benedict XIII during the 1725 Jubilee.
The Duke women's basketball team closed its trip to Rome, Thursday morning with a tour of the Vatican. The visit included stops 11 Vatican Museums, including Michelangelo's Sistine Chapel and Vatican Gardens.
The team moved on the Florence today (Friday), where they will take on a team of Italian All-Stars Saturday. The trip will conclude with visits to Siena and Venice and a game against the Slovenian team Celje.
You can follow the team's trip to Italy on goduke.com.