A Solar Eclipse Party in Duke Gardens
More than 1,000 people track to gardens for a good view of a natural phenomenon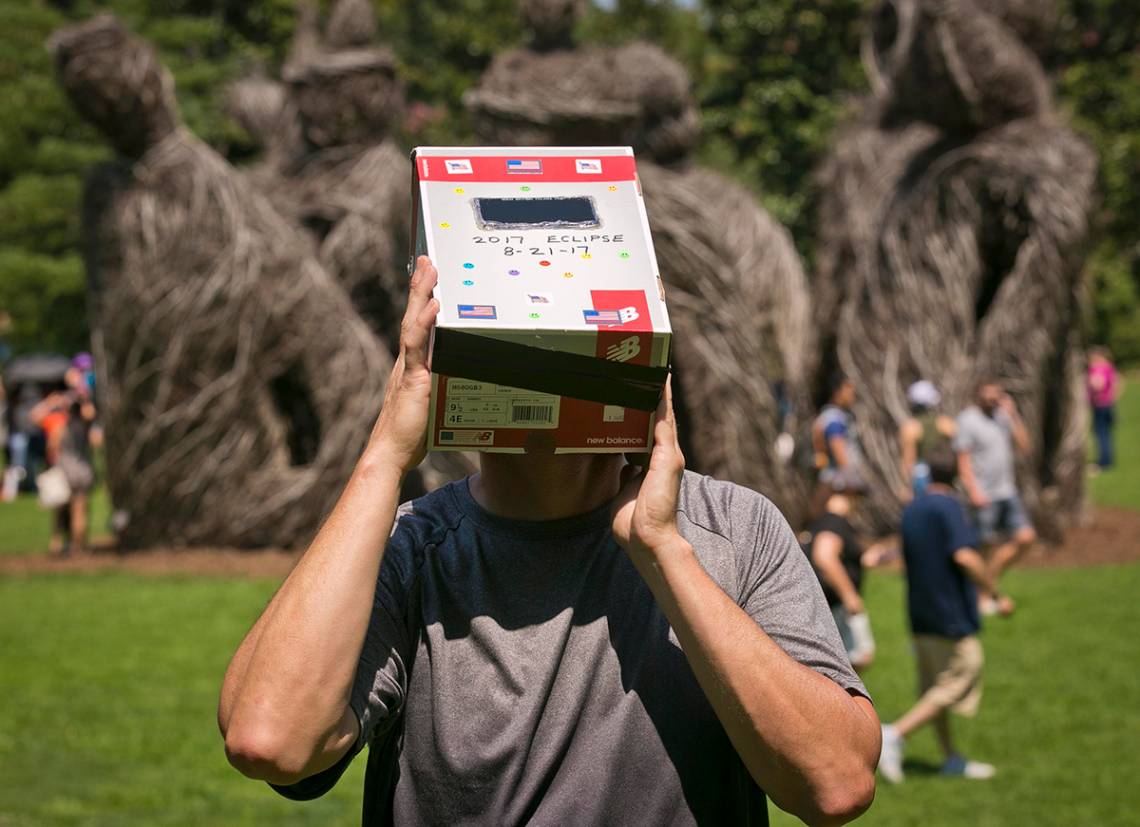 More than 3,000 people gathered at Duke Gardens turned a solar eclipse into one of the most joyful parties on campus this year.
The moon started crawling across the sun shortly after 1:20, reaching the peak eclipse around 2:30. By then, the temperature had dramatically dropped, shadows of garden plants and leaves took on a strange crescent shape and the midday light, while still bright, appeared to be heavily filtered.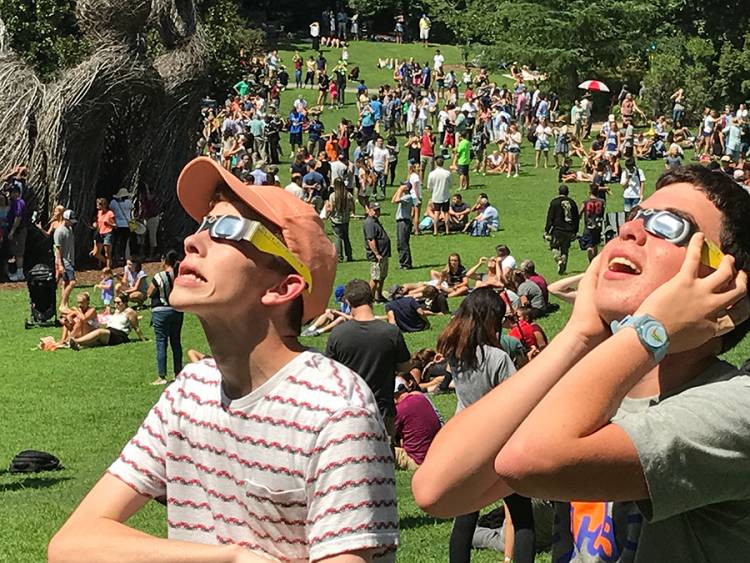 The gardens became the place to go for both Duke staff and students and members of the Durham community. Duke Gardens officials gave out around 600 pairs of special eclipse glasses. Others brought their own, or created their own contraptions out of cereal, cracker, Cheez-It or detergent boxes.
The mood was lively, particularly when the eclipse started and the temperatures started to cool. Several Duke units set up special eclipse lunches in the gardens. The many children danced and laughed and cheered when it got darker while parents watched them to ensure they used the special glasses.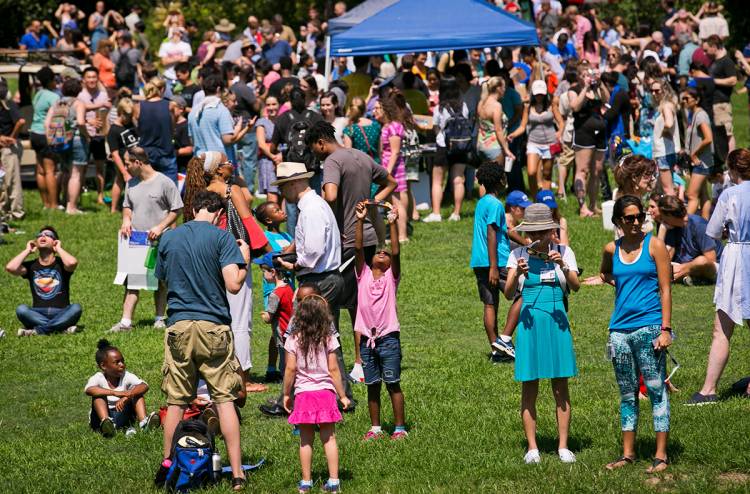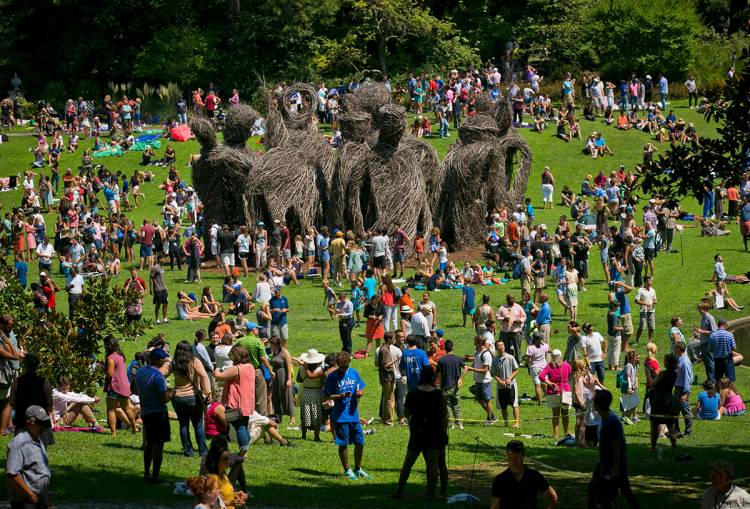 For those community members who came alone, it wasn't long until they ran into someone they knew. This is Durham, after all.
Partial solar eclipses happen annually, but the next total solar eclipse in the continental United States will be in 2024. The next eclipse where totality crosses North Carolina won't be until 2078.