How A Trio of Universities Helped Support A Growing Company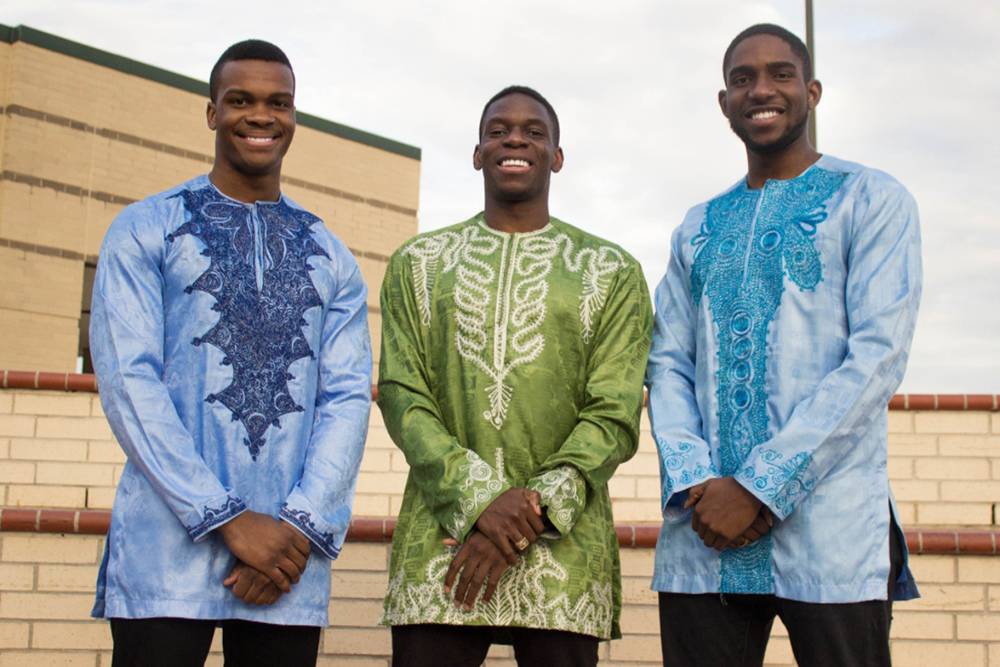 The young men came from similar backgrounds – all three of them had parents from Nigeria, and they grew up hearing about the sad state of the Nigerian economy.
They came together with a goal to help solve the problems they heard about so often in their youths. And now, from across three U.S. universities, the three student entrepreneurs have launched a company called Releaf to try to tackle some of Nigeria's biggest economic problems.
Releaf works to connect Nigerian agribusinesses with consumers they can trust. On the platform, agribusinesses can indicate which commodities they want to sell. The platform then presents a list of verified buyer contracts, which the sellers can apply to fill. Releaf then verifies the seller, leaving buyers to make the final decisions regarding the contract and the potential seller.
The platform also shows networks of businesses and buyers that a user's contacts trust, functioning much like a referral from a friend.
Releaf began to come together in summer 2015. Uzoma Ayogu, a 2017 graduate of Duke, founded the company with Isaiah Udotong, a rising senior at MIT, and Ikenna Nzewi, a 2017 graduate of Yale.
Recently, Releaf secured a $120,000 investment from startup investor Y Combinator, which will allow the team to scale the business on the ground in Nigeria. The company has already verified over 600 agribusinesses and facilitated over 100 connections, but it is now publicly allowing agribusinesses to apply for verification. Releaf aims to map out Nigerian agriculture in its entirety over the next 12 months by registering 20,000 businesses.
But the three co-founders didn't start as successful entrepreneurs. Instead, they started as student entrepreneurs trying to build a business in their free time, and they were all involved with their universities' respective entrepreneurial offerings.
"It's been interesting because there has been additional pressure from so many different directions," Ayogu said.
Ayogu is a member of the 2017 class of Melissa & Doug Entrepreneurs, a student entrepreneurship program administered by the Duke Innovation & Entrepreneurship Initiative. The program provides a summer stipend and mentorship to help students build their own ventures.
Although the team had already been working on Releaf before Ayogu was accepted into the program, he said his membership in the program pushes him and his team to perform better because of the program's insistence on validating or invalidating all assumptions.
Melissa & Doug Entrepreneurs has also taught the team that things in a business can change quickly, so they should focus on identifying their biggest constraints and fixing them instead of thinking multiple steps ahead.
"At Duke, one of our core values is to help students make a positive change in the world,'" said Howie Rhee, managing director of student and alumni affairs at the Duke Innovation & Entrepreneurship Initiative. "From our first meeting, Uzoma's passion was clear, and his mission with Releaf embodies this key theme. We are thrilled to have played a part in helping to encourage his startup and guide his team along the path."
Although Releaf is currently looking to monetize via investors' subscriptions to their platform, the team shared its vision for the company's future.
"We envision it as capital infrastructure that can make doing business in Nigeria easier overall," Ayogu said. "If we can collect real-time data on one of the world's fastest growing populations in the underserved middle market, we can use this data to improve the ease of doing business – and hopefully there is some impact community-wide. We'll be able to show that the private industry can also reap returns outside of the 1 percent."
Eventually, the team hopes to expand Releaf beyond Nigeria to other African countries.
Udotong has also taken advantage of many of the opportunities offered by MIT's entrepreneurship arm, the Martin Trust Center. Releaf has been awarded about $7,000 from MIT Sandbox, which helps incubate student ideas.
Nzewi, who also got a small amount of funding from Yale, said that working with university entrepreneurship programs has taught him how academic institutions approach ideas and ventures differently from investors. Investors may be willing to invest in a big idea or talent, but university entrepreneurship programs and competitions require a well thought-out business plan.
Nzewi said the team has benefited from having co-founders from three universities.
"I'm grateful our team is spread out through various universities because it has allowed us to tap into different resources," Nzewi said.
To learn more about Releaf, visit its website.