A Welcome Message from Duke President Vincent Price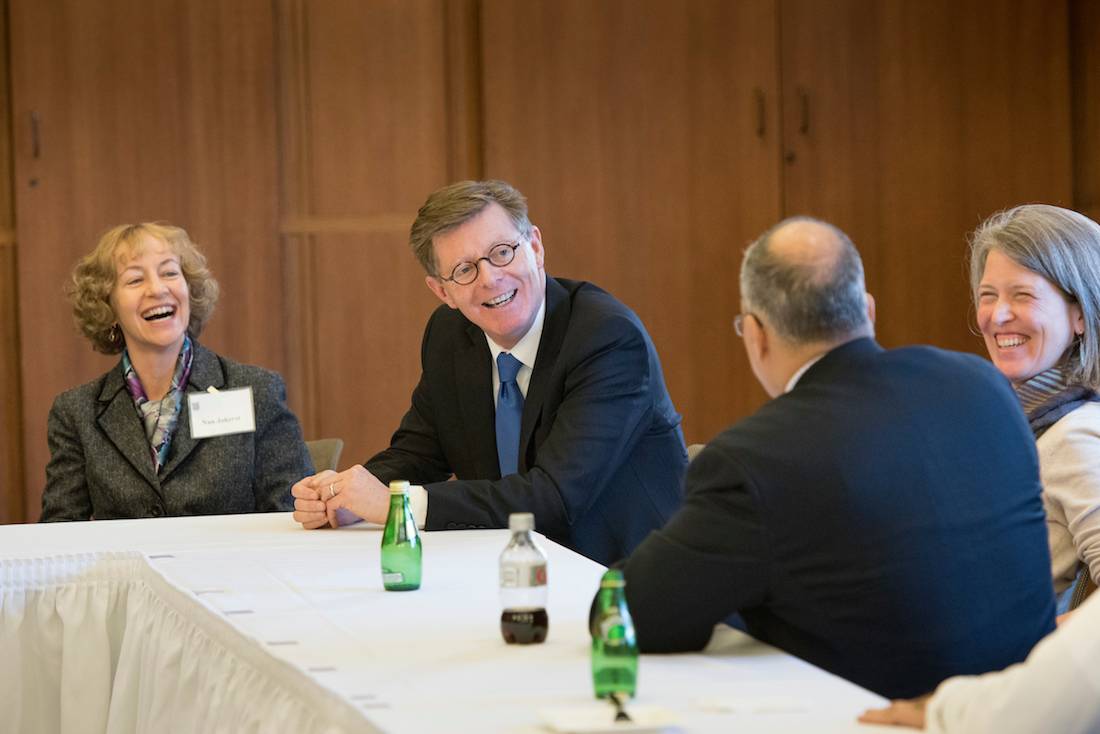 Dear Duke Colleagues,
Today marks my first day as the tenth president of Duke University – a day that seemed far off when I first made my pledge of allegiance to Duke back in December, but could not get here soon enough.
Annette and I are proud to now be part of this vibrant university.  You have welcomed us to Duke and Durham, and in return we are eager to meet you and experience the special bond that connects the Duke community as you teach, learn, heal, discover and serve.  
There will be many occasions to gather over the coming months and years as we work to advance Duke's goals and aspirations.  In the meantime, I wish you all a wonderful summer and look forward to our time together as Blue Devils.
Vincent E. Price
President