Save at the Nasher Museum of Art
Nasher offers Duke employees a 20 percent discount on membership categories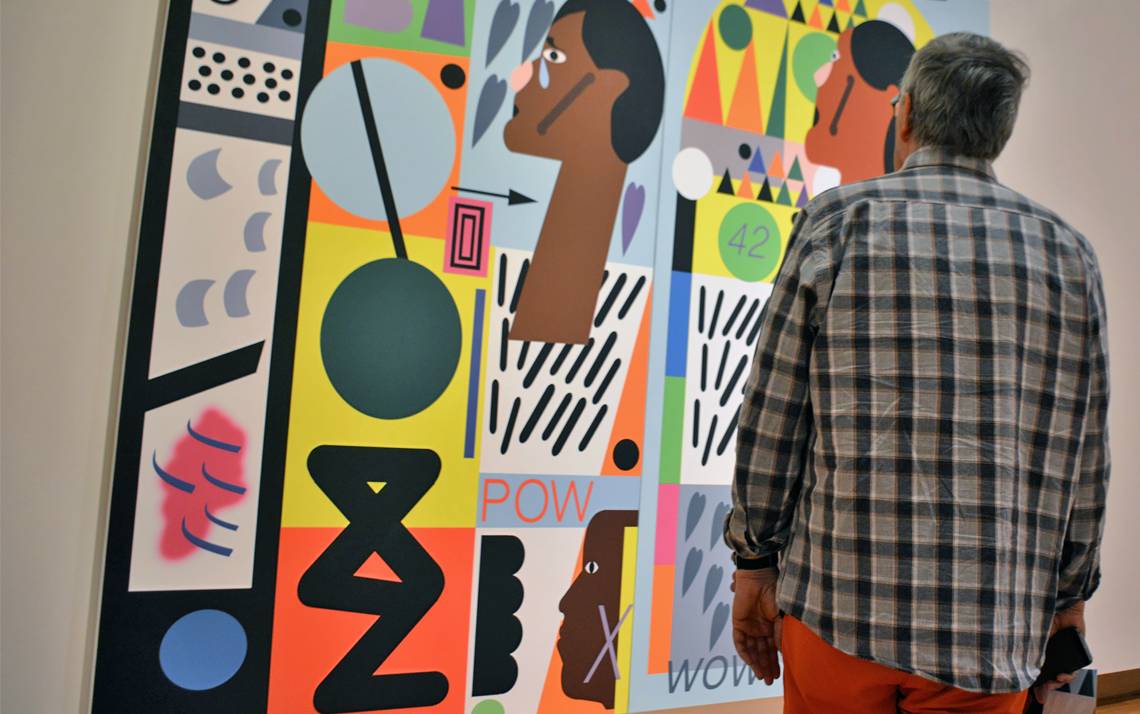 Free general admission.
Discounts at the store and café.
Passes to ticketed exhibitions.
These are some perks of discounted membership categories at the Nasher Museum of Art.
And now, Duke faculty and staff get 20 percent off most membership categories, leading to a savings of up to $200 annually at the museum, renowned for its thought-provoking artwork.
"The museum is offering more benefits than ever, depending on the membership level--free Nasher tote bags, complimentary exhibition catalogues, discounts in the store and café and reciprocal privileges at 900 museums around the country," said Wendy Hower, Nasher Museum of Art's director of engagement and marketing.
A recent revamping of the museum's membership categories provides Duke employees 20 percent off the Individual, Dual/Family, Sponsor, Patron, Sustainer and Benefactor membership levels, with annual employee membership prices ranging from $40 to $800. The highest employee discounted membership, the Benefactor membership, provides inclusion into the Washington Duke Society, which includes invitations to leadership events and recognition on donor lists.
General admission to the museum at 2001 Campus Drive remains free for all Duke employees, who receive a 50 percent discount on ticketed exhibitions without a membership. With general admission, employees can also peruse all of the galleries and attend certain events, such as "Sketching in the Galleries."
However, Duke employees who are members at any level get the added benefit of at least one free ticket to an exhibition, as well as other perks. Members at the levels of Patron and above enjoy reciprocal benefits at 900 other museums around the country.
Previously, the Nasher only offered Duke faculty and staff two employee-specific membership levels. These levels no longer exist. However, if a Duke employee has a discounted membership with one of those categories, the museum will honor the benefits until the membership expires at which point the employee can choose to renew under a new membership discount.
Bill Fick, Duke art professor and Nasher member for 10 years, plans to sign up for the $70 Dual/ Family membership. He'll save $14 with the discount. Fick averages one trip a month to the museum, where he enjoys politically challenging work like "Nina Chanel Abney: Royal Flush," a solo exhibition of work by the Chicago-born artist.
"The shows Nasher presents are first class, and Nasher's also just a beautiful facility. The museum's been great for Durham," Fick said. "Art's not just about going to see pretty pictures. It's an educational experience."
From August 24-January 14, 2018, the Nasher Museum will present The Medici's Painter: Carlo Dolci and 17th-Century Florence, the first exhibition in the United States devoted to the luminous and meticulously rendered paintings of Italian artist Carlo Dolci (1616–1687). Duke employees who are not museum members will get half-price tickets ($7) to this ticketed event; with any of the six levels of discounted membership, this exhibit is free to staff and faculty.
To learn more about the discounted membership levels call (919) 684-3411 or visit the museum's website.
Discounted Employee Memberships
Individual -- $40
Dual/Family -- $56
Sponsor -- $96
Patron -- $200
Sustainer -- $400
Benefactor -- $800