Duke's Osher Courses Tap Into Brain Science, Duke Sports History and the History of Espionage
A preview of popular program's 40th year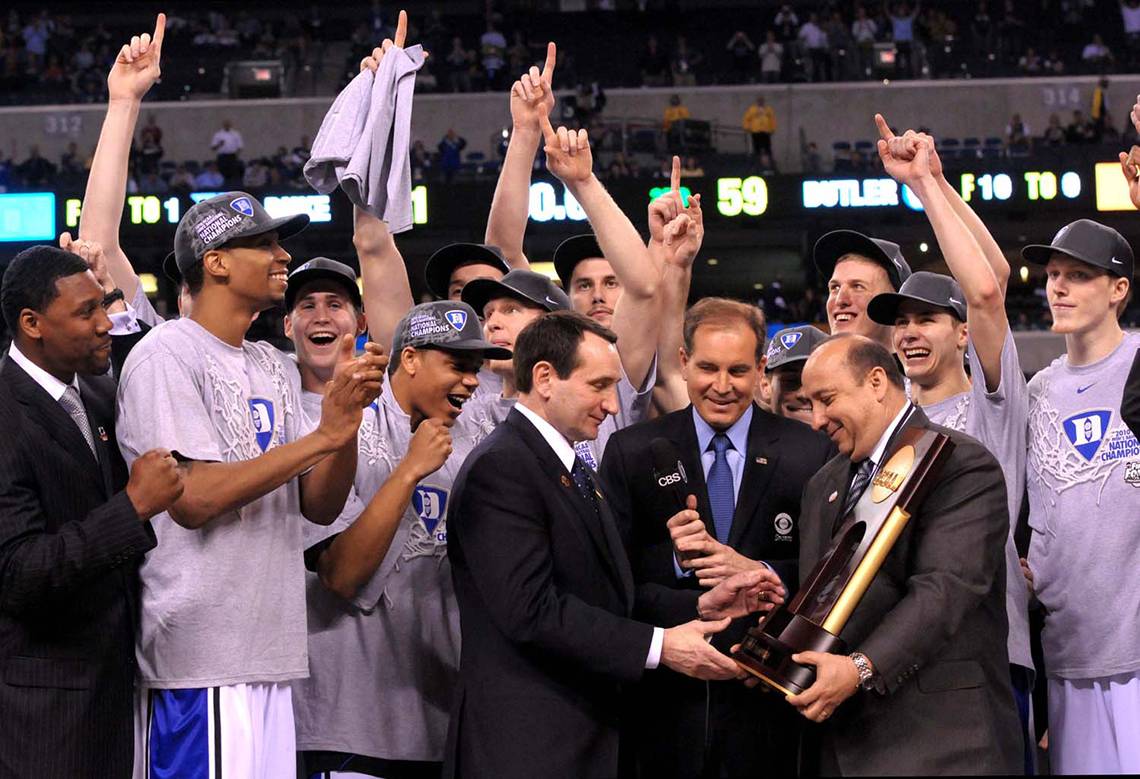 With more than 150 course offerings, the Osher Lifelong Learning Institute, celebrating its 40th year, has something for all interests, from brain science to Duke sports history. Registration opens Aug. 8, with the semester starting Sept. 11.
OLLI at Duke's fall offerings include "Art & Women," "A Guide to Local Jazz," "Duke Sports History" and "Celebrate the Autumn Equinox." For the full list of September-December courses, including three evening offerings, click here.

Part of a national network of more than 120 campus-based chapters, OLLI at Duke uses volunteer instructors who share their expertise and passions in courses spanning such diverse topics as art, finance, film, health, politics, music, dance, history, technology, writing and more. There are no tests, papers or grades.
The theme for the 40th anniversary celebration is "redefining the way the Triangle views retirement." Grant Llewellyn, conductor of the North Carolina Symphony, is the keynote speaker at OLLI's 40th convocation on Sunday, Sept. 24, from 2-4 p.m. at the Durham Hilton. The Ciompi Quartet will perform and a reception will follow the program.
Two OLLI classes this semester will go well with popcorn. Ken Wetherington brings his experience working in film societies and commercial cinemas and with the academic film collection in Duke's Lilly Library to his "Exploring Cinema" class, which will meet on 10 consecutive Sundays at the Bishop's House to watch and discuss the films of Hal Hartley, Asghar Farhadi and documentaries examining the conflict between traditional lifestyles and modernity. Larry Charny, a retired New York City school principal who did graduate studies in theater history and film, is the instructor for "'Are You Now, or Have You Ever Been ...': The House Un-American Activities Committee and the Hollywood Blacklist."
A new slate of "New Lens" classes, with topics ranging from the humor industry to voting flaws, consider important issues in new ways. The series of 10 classes will meet on Monday mornings at the Judea Reform Education Building.
"Introduction to Espionage: Methods and Operations" will be taught by August Thornton, a retired naval officer who has taught intelligence studies and strike warfare at the Naval War College and elsewhere.
The 10-week course will examine how intelligence systems function and contribute to policymaking, reviewing the role of intelligence operatives from royal spymaster Sir Francis Walsingham to double agent Kim Philby.
Opera devotee Margie Satinsky returns with her popular Metropolitan Opera highlights class beginning on Sept. 12, previewing the upcoming Met Live in HD and North Carolina Opera seasons. "Seasoned opera goers and those new to opera are all welcome," says Satinsky, who has taught opera appreciation classes at OLLI for five years. The class guest list includes Ira Siff, vocalist and commentator for the Metropolitan Opera's Saturday radio broadcasts, and Susan Dunn, director of the Duke Opera Workshop.
The improbable rise of Woodrow Wilson from schoolmaster to statesman is the focus of a new class on the 28th president offered by longtime OLLI instructor Dr. Wendell Musser, a retired former Duke physician. "We will examine Wilson's personal life and the complex events whirling around him, as we try to know and understand this iconic man," Musser says.
Students will sketch, paint, write or photograph during a "Seasons at the Farm" session on Sept. 15 at the Duke Campus Farm. Artist Catherine Cross Tsintzos, a 2016 TEDx speaker, will facilitate what's being billed as "Plein Air Art at the Farm."
In addition to the classes, OLLI sponsors social events, guest speakers, short trips and a host of book clubs, an International Folk Dance group, and other special interest groups. OLLI, a Duke continuing studies program, serves more than 2,200 members in the Triangle.
For more information about OLLI at Duke course offerings, go to http://www.learnmore.duke.edu/olli/.