5 Free Fun Things to Do at Duke in August
Watch a partial solar eclipse, take in a film and see a multimedia exhibit representing patient experiences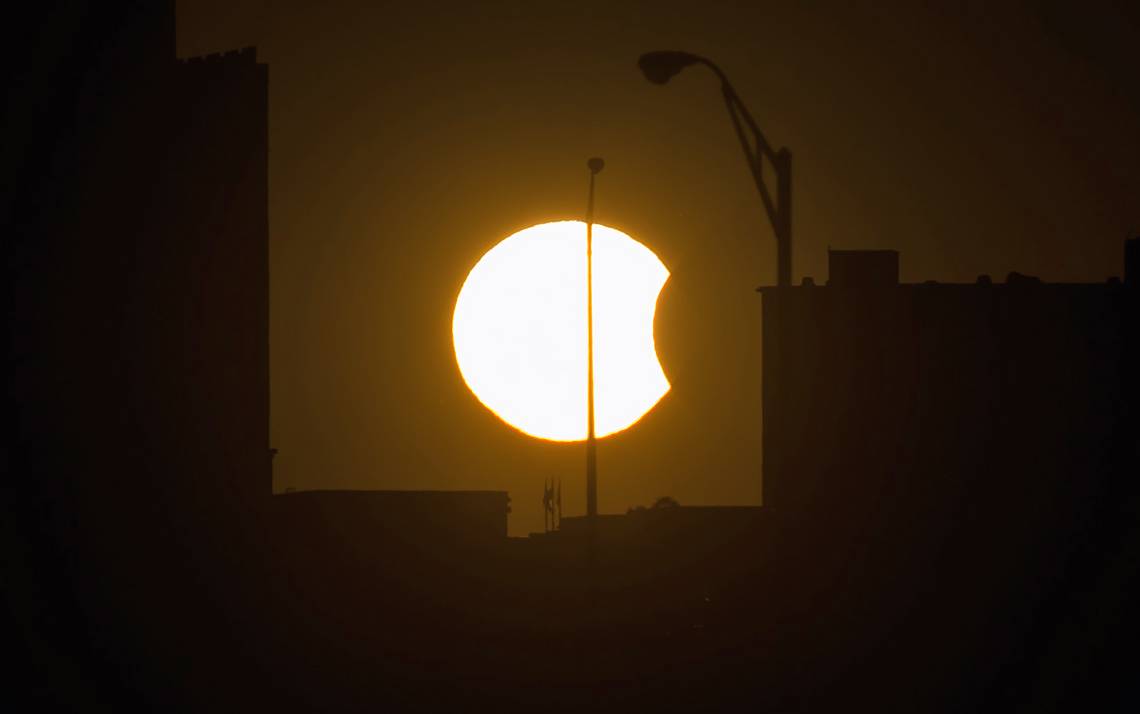 Each month during the academic year, the Working@Duke editorial team searches the Duke Events Calendar to bring you five free and fun things to do at Duke. In August, you can take part in a variety of campus activities from watching a partial solar eclipse in Sarah P. Duke Gardens to walking and talking with a Duke doctor.
Tuesday, August 8 – Take a Walk with a Doctor
Join Duke Family Medicine Center health care providers on a one-mile walk through Sarah P. Duke Gardens.
The program is part of the national "Walk with a Doc" program originally started in 2005 in Ohio. There are now about 300 healthcare locations across the country that hold regular walks to connect health care providers with those they care for in a more casual way.
At least one Duke Family Medicine Center physician will join participants on Duke's walk and will be available to answer general health and medical questions.
Walkers meet at 5:30 p.m. at the Marshall Pickens Building. Friends, family and pets are welcome.
Friday, August 11 – A Multimedia Reflection on Chronic Disease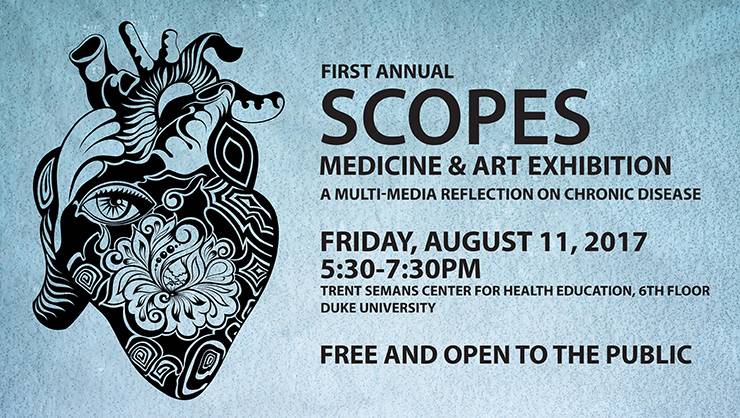 Scopes, a student-led initiative committed to integrating the arts and humanities into medical education at Duke, is hosting a multimedia exhibit representing patient experiences. Scopes provides first-year medical students at Duke with an opportunity to consider the experiences of patients through creative forms and media, such as photography, film, writing, visual arts, music, and beyond.
The first annual exhibition, which includes beverages and hor d'oeuvres, is from 5:30-7:30 p.m. in the Trent Semans Center for Health Education. The event is supported by the Trent Center for Bioethics, Humanities & History of Medicine in partnership with the Center for Documentary Studies and the Health Humanities Lab at the Franklin Humanities Institute.
Free parking is available in the underground Bryan Research Building Parking Garage on Research Drive from 4:30-8:30 p.m.
Wednesday, August 16 – Lunch Concert at Duke University Hospital
As part of the Arts & Health program at Duke, Viswas Chitnis will perform traditional Indian Raga music on the sitar in the concourse connecting the Duke Medicine Pavilion and Duke North Hospital. Bring your lunch and enjoy the music from 11:30 a.m.- 1 p.m.
Thursday, August 17 – Screening of "Eternal Sunshine of the Spotless Mind"
In conjunction with the exhibit, All Matterings of Mind: Transcendent Imagery from the Contemporary Collection, at the Nasher Museum of Art at Duke, the museum and Screen/Society will screen the 2004 film, "Eternal Sunshine of the Spotless Mind."
In the film, Jim Carrey stars as Joel Barish, a man who is informed that his ex-girlfriend Clementine (Kate Winslet) has had her memories of their relationship erased from her brain via an experimental procedure performed by Dr. Mierzwiak (Tom Wilkinson). Not to be outdone, Joel decides to have the same procedure done to himself.
The event is from 7-9:10 p.m. at the Nasher.
Monday, August 21 – Solar Eclipse Celebration
Visit Sarah P. Duke Gardens to observe a partial eclipse of the sun and explore hands-on activities.
The Gardens will have observation stations to facilitate safe viewing of the eclipse. According to National Aeronautics and Space Administration (NASA), the path, where the moon will completely cover the sun and the sun's tenuous atmosphere - the corona - can be seen, will stretch from Lincoln Beach, Oregon to Charleston, South Carolina. Observers outside the path will still see a partial solar eclipse where the moon covers part of the sun's disk.
Please remember that it's never safe to look directly at the sun, and a partial solar eclipse is no exception. See this guide for how to view the 2017 solar eclipse safely.
The rain or shine drop-in event at Duke Gardens will run from 12-5 p.m.
Parking fees ($2 per hour) apply at the Gardens.
For more Duke events, visit the calendar.