Pierce Honored for Work in Harmonic Analysis, Analytic Number Theory
Duke mathematician wins national award for exceptional research by early-career woman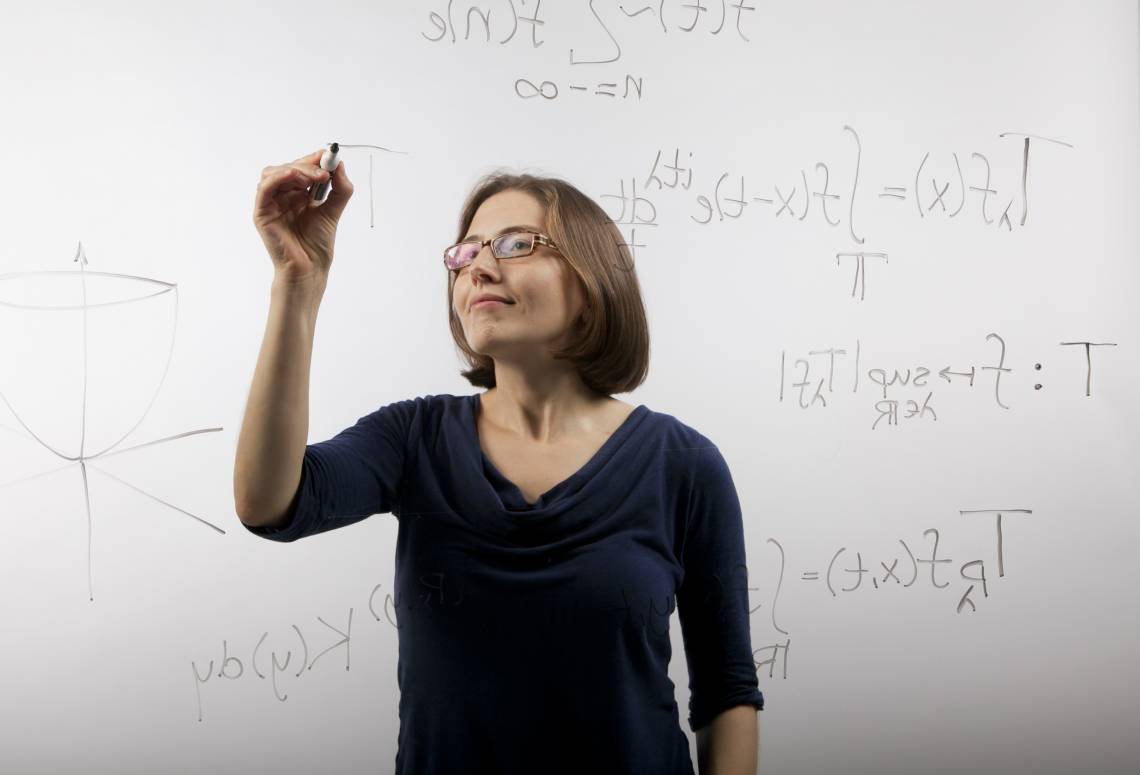 Duke assistant professor of mathematics Lillian Pierce has been awarded the 2018 AWM-Sadosky Research Prize in Analysis for her outstanding contributions to harmonic analysis and analytic number theory.
Established in 2012 in honor of mathematician Cora Sadosky, past president of the Association for Women in Mathematics, the award aims to recognize exceptional analysis by women early in their careers.
Pierce works at the intersection of number theory -- a branch of mathematics that studies the properties of ordinary whole numbers like 1, 2, 3 -- and harmonic analysis, which studies properties of functions.
From a statement issued by the Association for Women in Mathematics:
"Her research spans and connects a broad spectrum of problems ranging from character sums in number theory to singular integral operators in Euclidean spaces. She has made far-reaching contributions to the study of discrete analogs of harmonic-analytic integral operators, taking inspiration in classical Fourier analysis, but drawing also on methods from analytic number theory such as the circle method and Diophantine approximation."
"In her recent work with Po Lam Yung, hailed as a remarkable breakthrough and a tour de force, she proved a polynomial Carleson theorem for manifolds, connecting two major directions of research in harmonic analysis and opening up entirely new research programs. Pierce's work on estimating short character sums, on her own and in collaboration with Roger Heath-Brown, has produced the first significant advance in several decades on this central and difficult problem in analytic number theory."
Pierce was selected from nominations from around the U.S. for the award, which will be presented at a January reception at the Joint Mathematics Meetings in San Diego.