PUBLISHED
Comey Hearing Suggests Obstruction of Justice Investigation Is More Plausible
Law professors assess Thursday's testimony of former FBI director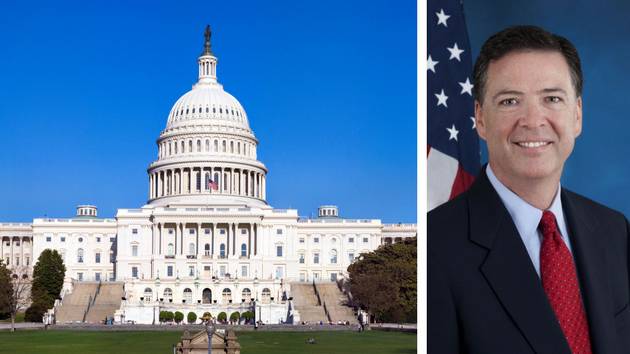 Fired FBI Director James Comey's testimony Thursday before a Senate panel offered near certainty that President Trump is under investigation for obstruction of justice, says a Duke law professor.
"The hearing greatly sharpened the focus of this matter onto whether President Trump attempted to obstruct justice when he isolated FBI Director Comey after a White House meeting and pressured him to drop an active criminal investigation for no proper purpose," says law professor Samuel Buell, a former federal prosecutor who led the Justice Department's prosecution of Enron Corp.
"All the other events lend emphasis, meaning and context to that event. But that event is the core and ultimate issue. Based on Comey's testimony, we know to a virtual certainty that the president is now under investigation for obstruction of justice."
He added that Trump's denial that the key conversation ever happened – "in the face of clear testimony from one of the most credible witnesses one could ever come across" -- underlines the seriousness of it.
Buell likened the denial to President Clinton's infamous claim during the Monica Lewinsky scandal, that he "did not have sexual relations with that woman."
Fellow law professor Lisa Kern Griffin told Vox that Comey's testimony before the Senate Intelligence Committee made an obstruction of justice investigation sound even more plausible against Trump.
"In terms of whether obstruction of justice occurred, what stood out the most to me about the testimony is that Director Comey interpreted President Trump's statements about the (former adviser Michael) Flynn investigation as a direction," says Griffin, who researches dishonesty in legal institutions and the political process.
Gen. Flynn is at the center of the FBI's investigation of election interference by Russia. Comey says he thinks Trump's comments to him were meant to get the FBI to go easy on Flynn in its investigation, which started while Comey led the agency.
"In the context of the improper private meeting, the previous requests for loyalty and then the subsequent termination of Director Comey, this conversation looks closer to obstruction than it did before today's testimony."
Griffin added that the legal case remains far from clear, and Trump's jeopardy "is more political than legal."