More than 5,300 Duke graduates will leave Wallace Wade Stadium Sunday with new degrees. In addition, seven people who have already distinguished themselves in the fields of modern literature, law, computer science, economics, genetics, documentary filmmaking and the military will leave with Duke honorary degrees.
The tradition of granting honorary degrees here dates back to Trinity College in 1855, well before the institution even moved to Durham. The ceremony honors individuals who through exceptional achievement have helped to shape our world and our understanding of it.
Here's a little more about them and why Duke is honoring them on stage at commencement.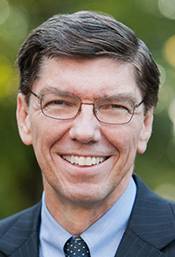 Who: Clayton M. Christensen, Kim B. Clark Professor of Business Administration at Harvard Business School.
Why: Christensen is the originator of the theory of disruptive innovation, and his ideas have been widely used in industries and organizations throughout the world. In 2011, The Economist named his first book, The Innovator's Dilemma, as one of the six most important books about business ever written.
Quote: "To become the kind of person you want to become, you've got to have discipline. It's easier to keep to your standards 100 percent of the time versus 98 percent of the time."
Did You Know? He has strong connections to Duke. He and his wife Christine have five children, including their son Matt, who graduated from Duke in 2002 and played on the men's basketball team, and their daughter Ann, who graduated in 2001.
Read More: The New Yorker: Clayton Christensen's Theory of Disruption.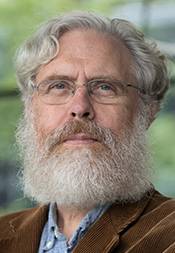 Who: George Church, Robert Winthrop Professor of Genetics at Harvard Medical School and a founding member of the Wyss Institute for Biologically Inspired Engineering at Harvard University
Why: Church is widely regarded as a pioneer in personal genomics and synthetic biology.
Quote: "The rewards for biotechnology are tremendous - to solve disease, eliminate poverty, age gracefully. It sounds so much cooler than Facebook."
Did You Know? His innovations have resulted in 12 companies in fields including medical genomics and synthetic biology. He has also been a leader in urging the development of new policies regarding privacy, biosafety and biosecurity.
Read More: George Church talks about CRISPR with Stephen Colbert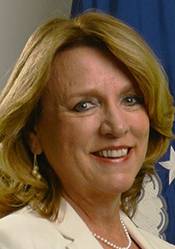 Who: Deborah Lee James, former secretary of the US Air Force, 2013-17
Why: The second woman to serve as air force secretary, she was a champion for diversity and inclusion and won bipartisan admiration for her handling of critical challenges.
Quote: "The vast majority of people with whom I have spoken absolutely are in agreement that women have done many jobs through the decades that perhaps we never dreamed possible. Certainly if a woman can do these new jobs, they ought to have the opportunity to compete."
Did You Know? James graduated from Duke University in 1979 with a bachelor of arts degree in comparative area studies.
Read More: The Washington Post: Deborah Lee James on Drones, Women and Budget Uncertainty
Who: The Hon. Loretta Lynch, former Attorney General of the United States, 2015-17
Why: During her tenure leading the U.S. Department of Justice, she focused on issues relating to countering homegrown extremism and radicalized Americans overseas, strengthening cybersecurity, and reducing domestic violence. She worked closely with state and local law enforcement agencies, and she made civil rights matters a priority, especially combatting human trafficking, ensuring the rights of LGBTQ citizens, and protecting voting rights.
Quote: "The power to arrest - to deprive a citizen of liberty - must be used fairly, responsibly, and without bias."
Did You Know? Lynch grew up in Durham and can trace her family back five generations in North Carolina. Her parents still live in Durham, and her father, Rev. Lorenzo Lynch, is a retired fourth-generation Baptist minister. She was the valedictorian at Durham High School before attending Harvard University.
Read More: The Guardian: Loretta Lynch – America's New Champion of Equal Rights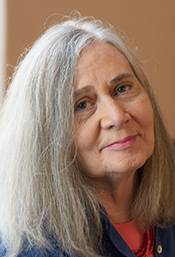 Who: Marilynne Robinson, author and essayist
Why: Robinson has published four acclaimed novels—Housekeeping (1980), Gilead (2004), Home (2008) and Lila (2014)—and five works of nonfiction. Housekeeping won the Hemingway Foundation/PEN Award for best first novel; Gilead won the Pulitzer Prize, and Gilead and Lila both won the National Book Critics Circle Award for Fiction and were finalists for the National Book Award.
Quote: "I believe that people are images of God. There's no alternative that is theologically respectable to treating people in terms of that understanding. It seems to me as if democracy is the logical, the inevitable consequence of this kind of religious humanism at its highest level. And it [applies] to everyone."  
Did You Know? She began writing debut novel "Housekeeping" as an experiment in metaphor while pursuing a PhD in English at the University of Washington, but the book evolved into a more robust story about two sisters' efforts to find a stable perch among a series of relatives.
Read More: New York Review of Books: President Obama and Marilynne Robinson: A Conversation in Iowa
Who: Stanley Nelson, documentary filmmaker
Why: Producer and director of more than 16 films, Nelson acclaimed documentaries have focused on stories of the civil rights movement because the movement "set forces in motion that changed the world." His first film, Two Dollars and a Dream: The Story of Madam C.J. Walker, was named Best Production of the Decade by the Black Filmmaker Foundation.
Quote: "As black people, we want our story to be this constant ascendance from slavery. But it's not like that. You push and it goes up. Then there's a backlash, and if folks stop pushing, it goes down. Let's face it, it's a lot more complicated."
Did You Know? In 2014, Nelson was the Barbaralee Diamonstein-Spielvogel Visiting Filmmaker at Duke.
Read More: National Public Radio: Stanley Nelson on How the Black Panthers Got Their Start.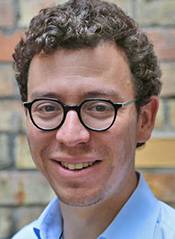 Who: Luis von Ahn, Guatemalan entrepreneur and associate professor in the Computer Science Department at Carnegie Mellon University
Why: Known as one of the pioneers of crowdsourcing, von Ahn and his adviser developed the CAPTCHA—a "Completely Automated Public Turing test to tell Computers and Humans Apart." Today, many websites ask users to type in the distorted text of a CAPTCHA to prove they are not a "bot" or computer program.
Quote: "People are good at figuring out what's attractive, and computers are good at quickly searching and finding. You put them together, and bang!"
Did You Know? Born and raised in Guatemala, Luis von Ahn came to Duke and graduated summa cum laude in 2000 with a B.S. in Mathematics.
Read More: TED Talk: Luis von Ahn on Massive-Scale Online Collaboration