Experience World-Class Dance at a Savings
Duke employees receive 20 percent off American Dance Festival tickets
Jessica Tarter enjoys watching dance in all forms, but modern dance is a favorite for the trained dancer.
Tarter, a program assistant in Duke's Career Center, appreciates modern dance's diverse creativity and looks forward to numerous performances during the American Dance Festival, which runs June 3 to July 29.
Like many Duke employees, Tarter will take advantage of a Duke employee discount that shaves 20 percent off ticket prices to the festival, now in its 84th season and 40th year at its home at Duke University. Tickets are on sale for the festival that includes 71 performances and 30 companies and choreographers from around the world. There will be eight ADF-commissioned world premieres.
"Having the discount is the cherry on top that makes me buy those tickets," Tarter said.
The festival includes performances from the Durham-based African American Dance Ensemble, Carolina Ballet, Pilobolus, Beth Gill and the Paul Taylor Dance Company among others. Performances will take place at venues in Durham, Cary and Raleigh. Tickets range from $10 to $62 without applying the 20 percent discount or other savings options. Heidi Latsky Dance will also present a free performance of "On Display" at Duke Homestead.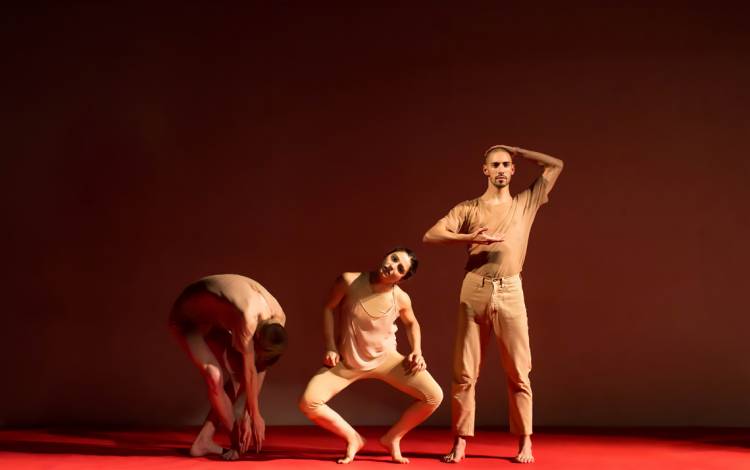 A Kentucky native, Tarter grew up taking tap, jazz and ballet before discovering modern dance classes as a college student. She's used the ADF discount since she started working at Duke in 2014 and cites the New York City-based Bill T. Jones/Arnie Zane Dance Company, a long-time ADF participant, as a favorite performer.
"I like Bill T. Jones' choreography and his movement. He always keeps me on the edge of my seat," Tarter said.
The Bill T. Jones/Arnie Zane Dance Company will close out the festival, July 27-29, at the Durham Performing Arts Center. The company will perform three evening-length works entitled "Analogy: A Trilogy". According to ADF "The complete trilogy, performed for the first time at ADF, brings into light the different types of war we fight and, in particular, the war within ourselves.
Tarter would like to also see Hillel Kogan's performance. Kogan, an Israel-based dancer, is new to the festival and on June 13 and June 14, he will present "We Love Arabs" at The Cary Theater and June 16 and June 17 at Reynolds Industries Theater in Durham.
Shannon Drake, ADF's performances and special projects coordinator, said the Duke discount also brings employees who are less familiar with dance to the festival.
"The discount gets people through the door who typically wouldn't open it," Drake said. "It brings a new population who would not typically come to a dance performance."
See the full ADF schedule here. To receive the Duke employee discount online, employees must enter promo code UNI17ADF. To receive the discount in person, the promo code and a Duke Card ID or business card must be presented at the box office window.