Duke Kunshan Awards 49 MMS Degrees in Graduation Ceremony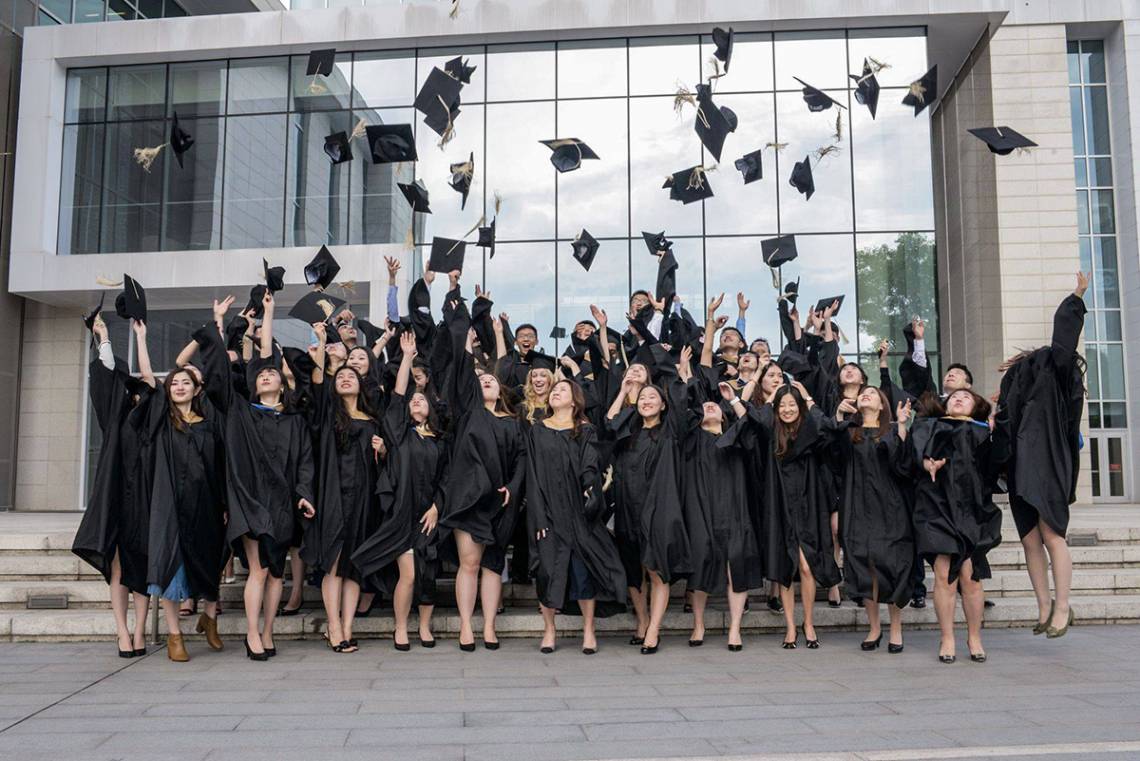 Duke Kunshan University awarded Master of Management Studies degrees to 49 students from eight countries earlier this month. Dr. Yi Shi, the founder and managing partner of Lilly Asia Ventures addressed the graduates, who were also joined by Fuqua School of Business Dean Bill Boulding, Duke University President Richard Brodhead, and Chancellor Jingnan Liu and Executive Vice Chancellor Denis Simon of Duke Kunshan University.
Below: Duke University and Duke Kunshan officials oversee the awarding of degrees.