Duke Civic Action Plan Highlights Priorities for Engagement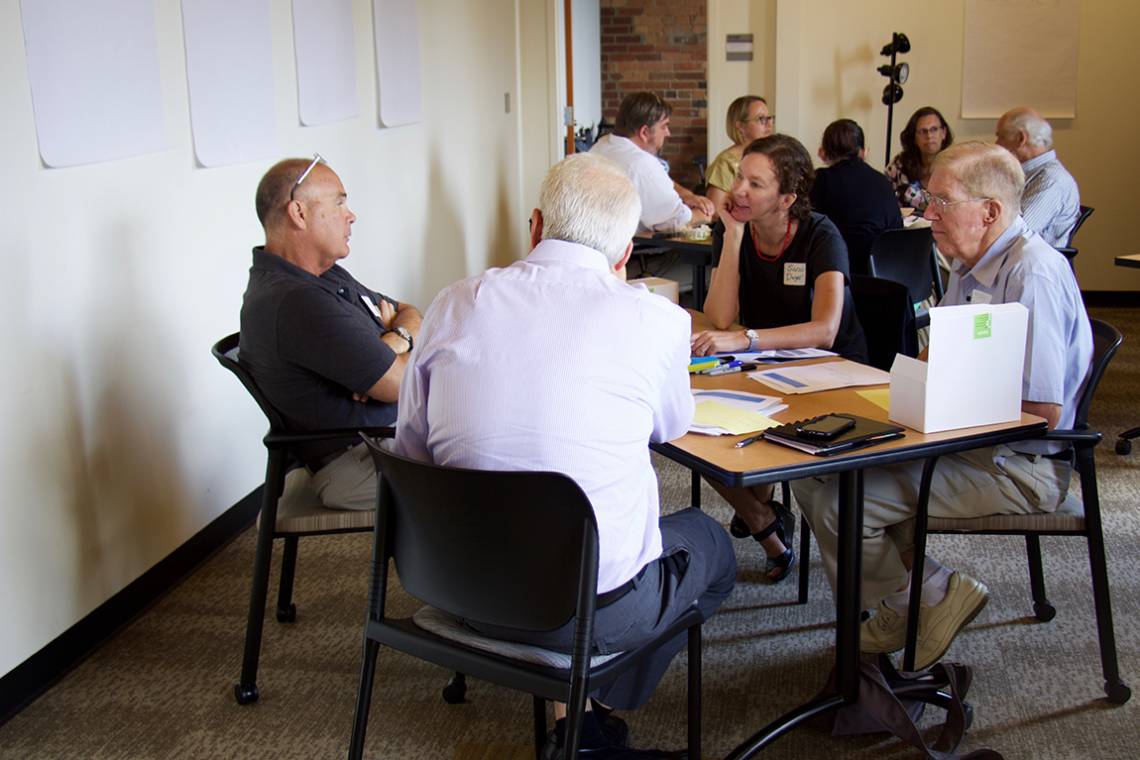 Duke University has completed a Civic Action Plan designed to renew the university's long-standing commitment to civic engagement and positively affecting the communities around it, President Richard Brodhead announced this week.
The plan follows a year of work after a March 2016 challenge by Campus Compact, a national coalition of nearly 1,000 colleges and universities, to its members to focus on the promise of public purposes of higher education. Duke's Civic Action Plan states the actions the university will take and the affects it hopes to achieve.
To write the plan, more than 130 faculty, staff, students and community partners worked with the Duke Office of Civic Engagement (DOCE) to discuss the strengths, challenges, limitations and opportunities within civic engagement at Duke. The process was spearheaded by Leslie Parkins, DOCE assistant director.
"It was important for the process of the Civic Action Plan to involve a variety of perspectives of individuals, units and organizations to provide the most complete picture of how civic engagement approaches can be strengthened at Duke," Parkins said.
The members' discussions resulted in the development of five themes in the plan: community partnerships, coordination, ethics in civic engagement, faculty and staff support, and equity and justice. These themes were fleshed out with recommendations of possible implementation strategies. Some of those strategies include offering racial equity training for faculty and staff leading civic engagement programs, creating an information hub for civic engagement opportunities and encouraging community partners' involvement in campus advisory councils.
"As someone who has spent a lot of time thinking about and working in the field of civic engagement, I'm excited about what the implementation of this plan could mean for Duke. Civic engagement is a fundamental part of Duke's identity and we as faculty, staff and students have a real opportunity and a responsibility to positively impact the communities in which we live and work," said Eric Mlyn, assistant vice provost for civic engagement and Peter Lange Executive Director of DukeEngage.
For the past decade, Duke has been recognized as a national leader in civic engagement. The university has been included on the President's Higher Education Community Service Honor Roll every year since 2008 and has retained its Elective Classification on Community Engagement through the Carnegie Foundation since 2010. The Duke Civic Action Plan aims to build upon Duke's existing civic engagement efforts.
Implementation of the Civic Action Plan will begin in summer of 2017 and will be spearheaded by the Duke Office of Civic Engagement. To read the Duke Civic Action Plan visit https://civic.duke.edu/ or contact Leslie Parkins.