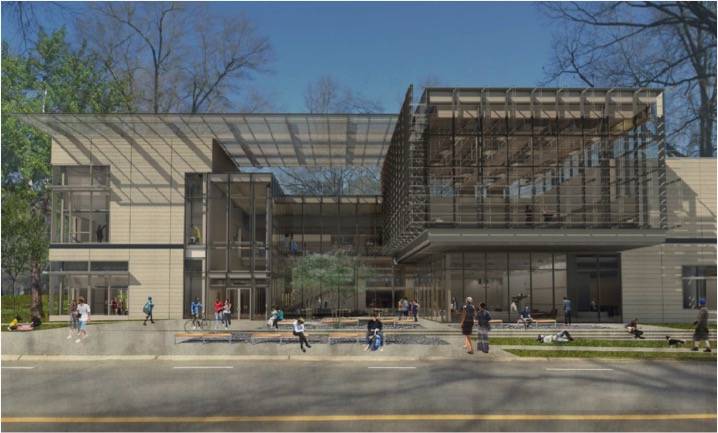 Chuck Catotti, who for 31 years has overseen and managed a variety of Duke event and arts venues, has been appointed interim director of the new art center that is nearing completion on Campus Drive.
The appointment was announced this week by Larry Moneta, vice president for student affairs, and Scott Lindroth, vice provost for the arts.
The $50-million, 71,000-square-foot facility on the northeast corner of Anderson Street and Campus Drive, near the Nasher Museum of Art and Duke Gardens, will serve as a headquarters for the arts -- providing space for rehearsal, performance, video production, classroom instruction and other uses.
Currently senior director of event management, Catotti will take on the new position July 1. The center is scheduled to open in January 2018.
"During his tenure at Duke, Chuck has been a true champion of the arts on campus and in the Durham community," Moneta and Lindroth said in announcing the hire. "Chuck is an ardent supporter of the American Dance Festival and Full Frame Films Festival and has served on the Board of Directors for the Carolina Theater. Along with his administrative duties, Chuck presently serves as an adjunct instructor in the Theater Studies Department where he teaches lighting design classes.
"Chuck's expertise, educational background and experience in combination with his passion for teaching will serve Chuck well as he prepares for the center's highly anticipated opening."
As interim director, Catotti will work in partnership with the Duke arts community and campus partners to develop the necessary scheduling and operating systems, services, staffing and policies.
The new arts center at Duke is the largest and most recent in a series of university investments in arts facilities, programs and faculty that total close to $100 million over the last decade.