Blue Devil of the Week: A 'Shining Example' for Nutrition
Kris Rumps ensures patients get adequate nutrition – and she encourages her department, too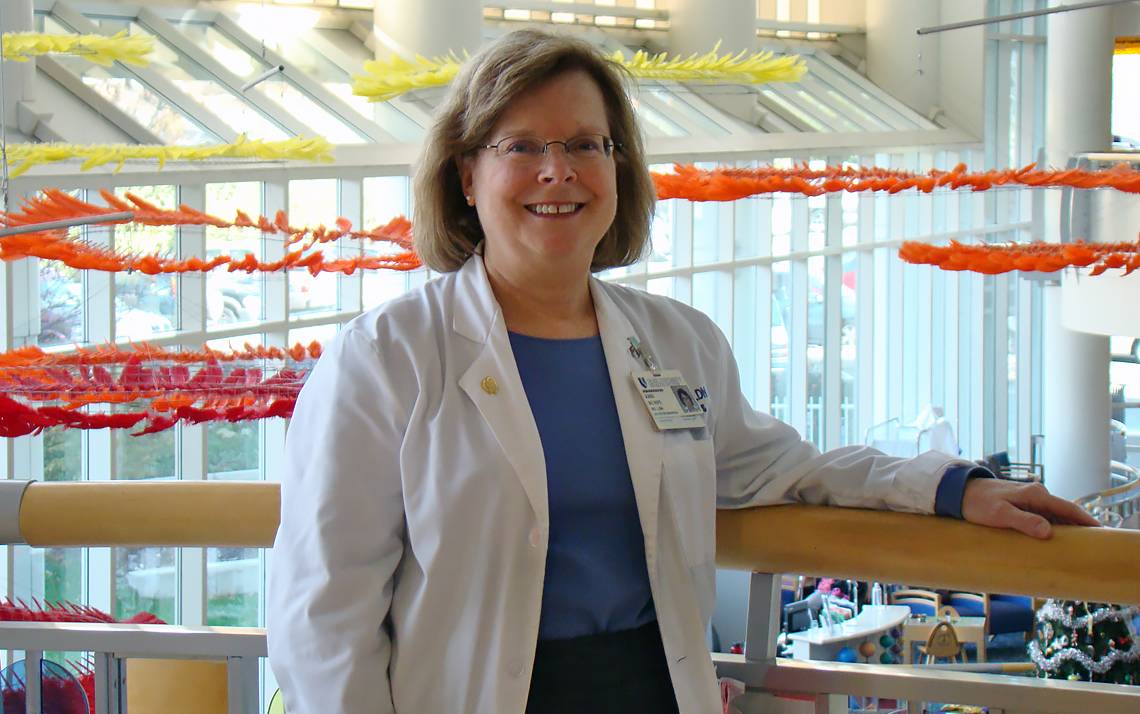 Name: Kris Rumps
Position: Registered Dietitian in Patient Units 7E and 7W
Years at Duke: 26
What I do at Duke: "I usually start my day in the intensive care unit. I participate in interdisciplinary patient rounding, which checks in on every aspect of the patient's health – including nutrition. In addition to getting a detailed diet and weight history from the patient, I also make sure they're getting adequate nutrition and then do a physical assessment to check for signs of muscle and fat wasting. Many of the patients in that area are on tube feeding, and I help to lead that aspect of their care. I'm also part of the lung transplant team. As a dietitian, I also consult with patients every day to assess levels of malnutrition."
A memorable day at work: "This isn't off the charts, but it generally describes what I find satisfying about this job: I had known a patient for some time – a gentleman who had been waiting three years for a heart transplant. I had seen him several times and always talked to him and checked to see if he was doing well. One day I saw that he was no longer in his bed and realized that his happy day had come and he had received his transplant. It was very gratifying to see someone complete their journey."
What I love about Duke: "We take care of very complex and challenging patients. We provide compassionate care – I see that all around. And we provide great therapies. It's very exciting to be part of an institution that does that. That's what keeps me at Duke."
My first ever job: "In high school I worked at a department store. I was a gift wrapper."
The best advice I ever received: "My father told me 'You can do whatever you set your mind to.' That really showed his confidence in me."
Something most people don't know about me: "I'm an identical twin. I've loved it. There's no one closer to me in the world than my twin sister. My mother used to dress us identically when we were kids – all the way until middle school. Now we cringe and laugh whenever we see each other and we find that we're wearing similar outfits. Oftentimes when I hear someone call my sister's name I will turn around, thinking they have mistaken me for her."
Nominate a colleague for Blue Devil of the Week.