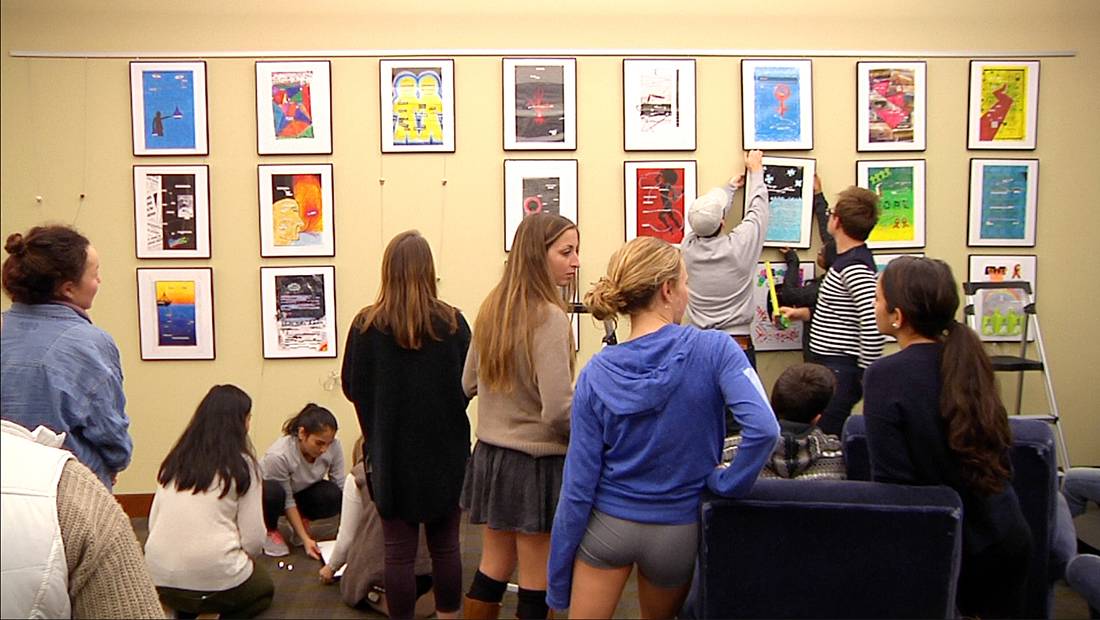 In finishing up a medical exam, a doctor might ask a patient: "Do you have any questions?"
Or, put another way, "What questions do you have?"
Those two first questions might seem essentially alike. But the first allows for a one-word, conversation-ending answer: "No." The second provides opportunity.
"Studying patient/provider communication creates a space for a physician to open it up to conversation, and not rush the patient," says Thomas Johnson, a Duke graduate student and lab manager for the university's new Health Humanities Lab, a three-year initiative aimed at meshing the arts and humanities with health and medicine education to create new curricular, research and community opportunities.
This example of language parsing is one small example of how the art of communication can influence the healthcare experience, Johnson and others with the new lab argue. The initiative is a joint effort of the Franklin Humanities Institute, Duke Health and the Duke Global Health Institute. More than just improving a doctor's bedside manner, it aims to get medical professionals to think more broadly about their patients, their needs and backgrounds.
"We aim to create more connectivity between the Duke campus and Duke Health," says Deborah Jenson, a professor of romance studies and global health. "Every individual exists in a state of health, which fluctuates over the course of a lifetime. The field of health humanities is not limited to the institutional world of medicine, but to the larger experience of health."
Health humanities topics include disability, environmental health, spirituality, race and gender, and philosophies of the body, said Jenson, a lab co-director along with Harris Solomon, a professor of cultural anthropology and global health, and incoming co-directors Neil Prose, a professor of pediatrics and dermatology, and Kearsley Stewart, associate professor of the practice of global health and cultural anthropology.
The lab hosts events, spurs research projects and offers courses. Last fall, for example, students learned about living with the AIDS virus by reading blogs, poetry, biographies and other writings by HIV patients and their families, doctors and others close to them. Another class examined connections between global health and anthropology – such as the ethics of globalizing clinical trials and the ways gender beliefs shape reproductive health.
And this spring, Jenson and two other instructors are leading a class called Stories in Medicine and Health in which students learn to write, perform, and discuss stories about health and medicine. The 34 members of the class range from undergrads in romance studies, literature and global health to divinity and medical school graduate students and physicians in cardiology and emergency medicine.
"The students are getting a different sense of how to create a compelling verbal narrative," Jenson says. "It helps them communicate with empathy and understanding of the human need to make one's story heard."
Jenson is teaching that course with Ray Barfield, a physician with appointments in the divinity school and pediatric oncology, and Jeff Polish, a storytelling consultant.
A collaboration forged by Duke Provost Sally Kornbluth and Duke Health Chancellor Eugene Washington, the lab breaks down borders between grads and undergrads, students in medicine and those in the arts, humanities or social sciences. The lab's physical space itself sends this message; though a part of the Franklin Humanities Institute, which is based in Smith Warehouse between Duke's West and East campuses, this lab is in the basement of Trent Hall on the medical campus, near Erwin Road in the shadows of Duke Hospital. (The lab works closely with the Duke Global Health Institute, also in Trent Hall.)
Johnson is the lab's manager, which means its research-coordinating, event-planning, social media managing, question-answering jack of all trades. He is also the living embodiment of interdisciplinarity, having majored in religious studies as an undergraduate at Washington and Lee University before enrolling in the Theology, Medicine and Culture Initiative at Duke Divinity School. He eventually plans to go to medical school with an eye toward surgery.
"My interests draw me to many different areas, Johnson says, "and the Health Humanities Lab lies at the intersection of those interests."