Leave the 3D Printing to IT Experts
OIT's "Bluesmith" will configure and print 3D projects for a fee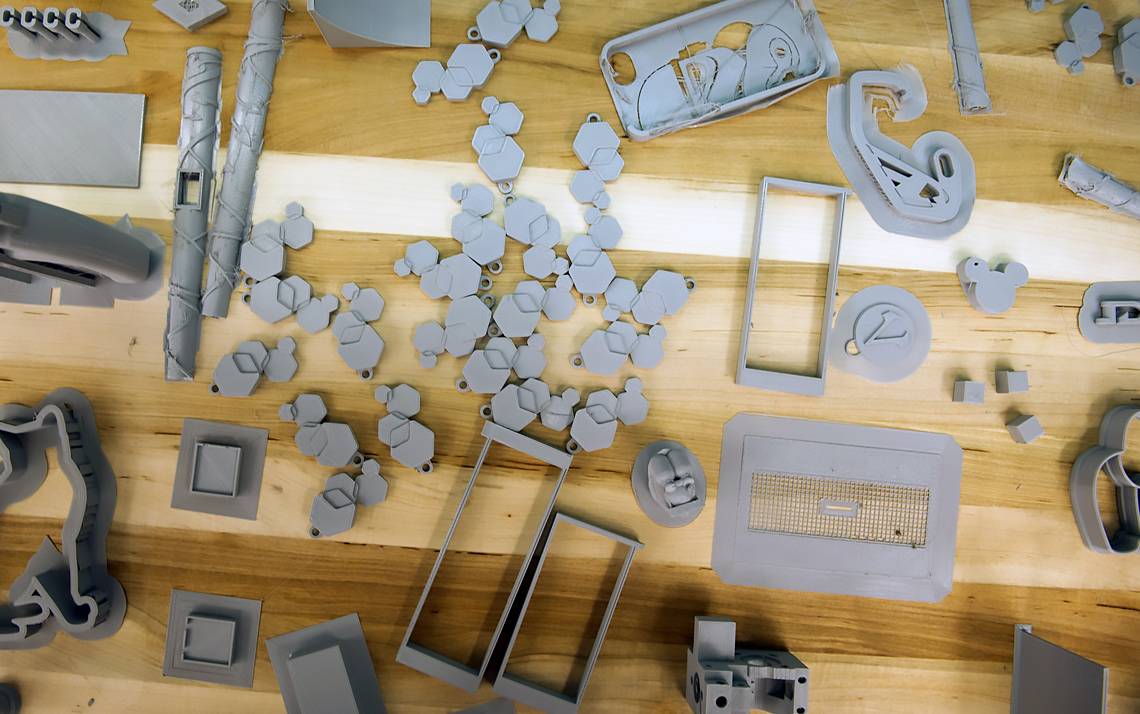 Interested in 3D printing at Duke but unsure how to get started?
Currently, Duke community members can print successive layers of material to create three-dimensional objects at no charge at the Technology Engagement Center. That stays the same, but if you want help or have a complex project, the Office of Information Technology's Innovation Co-Lab will configure and print your project for a fee through a new service called Bluesmith, which is open to students, staff, and faculty.
Anyone from the Duke community can submit a standard "STL" file of the model to Bluesmith for help. STL files can be designed from scratch or found online on a variety of open source websites, like thingiverse.com.
The Co-Lab's 3D print team will review the file and provide an estimate for work within one business day. The cost and delivery time is typically less than non-Duke online 3D printers. The price varies depending on the complexity of the project, but an average project is $30 to $60. Community members can pay with DukeCard Flex funds, credit card or a Duke fund code.
The Bluesmith service can be accessed at bluesmith.oit.duke.edu.